IT service desk suites: The features users love and hate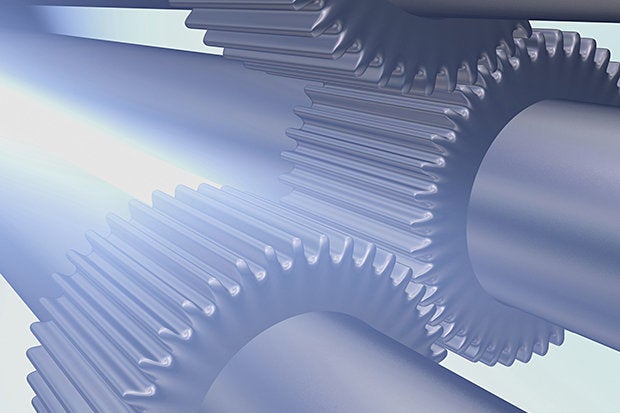 IT service management (ITSM) tools typically focus on serving the needs of internal customers and solving their IT problems. Enterprise IT managers say the most important criteria to consider when choosing an ITSM vendor include customizable workflow automation, a system for creating trouble tickets and escalation mechanisms.
Four of the top ITSM suites are ServiceNow, Zendesk, CA Service Desk Manager and BMC Remedy, according to online reviews by enterprise users in the IT Central Station community.
But what do enterprise users really think about these tools? Here, users give a shout out for some of their favorite features, but also give the vendors a little tough love.
Editor's note: These reviews of select ITSM tools come from the IT Central Station community. They are the opinions of the users and are based on their own experiences.
ServiceNow
Valuable features
"As we had a terrible system before ServiceNow, we did not have any kind of KPIs [key performance indicators]. Now we have all the processes integrated … and with some good KPIs."
-- Marcelo M. , Senior Analyst of E-commerce Systems at a tech services company
"Since implementing ServiceNow, we've been able to stop our personnel count from growing. When our company had to go through a restructuring and 10% reduction in workforce, we were able to use ServiceNow to pick up the slack and automate some of the functions that were lost."
-- Alan L. , ServiceNow Developer / Systems Administrator at an energy/utilities company
"For me, the most valuable feature is the flexibility it allows in customization. We're able to set it with the parameters we need for our specific business use cases."
-- TechnicalServicesTech775, Technical Service Technician at a tech company
Room for improvement
"Even though there is a huge freedom in what you can customize, there are still plenty of areas for improvement regarding non-documented APIs and hard-coded functionality."
-- Valery B. , Lead Software Engineer at a tech company
"The biggest issue that I see is the way that they license some of their add-on products. We spend a lot of money, so they should have a better pricing model for customers that want to take advantage of some of the new offerings."
-- Tony D. , Infrastructure Support Engineer at a software R&D company
"While it is great they are expanding into many different areas of business, don't forget about the core of this product and why it was originally built. UI and feature enhancements to record like incidents would be great."
-- LeadEng710, Lead Engineer at a tech services company.
You can read more ServiceNow reviews on IT Central Station.
Zendesk
Valuable features
"This [is] allowing us to respond to users in a timely manner. When executed perfectly, it can create an amazing user experience that QA teams dream about!"
-- TechSupAgent530, Contact Center Support Specialist at a tech company
"I am already a very organized person but the product really does everything for you. The way it's set up makes it very easy for agents, end-users and administrators to use."
-- Marina A. , Customer Support/Retail Sales Associate at a consumer goods company
"The ability to use macros, and customize them, saves time by having preset responses to frequently asked questions or requested instructions."
-- Filipe M. , IT Support Technician at a consultancy
Room for improvement
"It is easy to use, however, it is not quite as powerful as many other ticketing systems out there. If you want it to record certain data or attributes, it can be done, but must be done manually."
-- Andrew S. , Helpdesk Technician at a tech services company
"My one negative critique would be the user interface. It's pretty busy and isn't the most user friendly; at times it is hard to navigate through or understand where you're at."
-- Jodi T. , Project Coordinator at a tech company.
You can read more ZenDesk reviews on IT Central Station.
CA Service Desk Manager
Valuable features
"If you use it correctly and enter the information correctly in the fields, you can get a lot of data out of Service Desk, including trending information, to be able to help us troubleshoot what's going on. It also allows us to to determine trends in our issues and to manage those trends to train our end users."
-- Joetta F. , Senior Service Manager at a government agency
"If I need SDM [Service Desk Manager] to do something that it doesn't do out-of-the-box, it gives us the tools to expand it, like the events and macros. It empowers me to be a lot more creative in doing things beyond the out-of-the-box scope of SDM."
-- Thomas S. , Senior Systems Engineer at a healthcare company
Room for improvement
"From a back-end perspective, I would say they need to streamline a lot of the code that they're using. I think it's very bloated. I think it has a lot of extra things that it doesn't really need."
-- David F. , Lead Operations Analyst at a retailer
"We would like to have a unified self-service tool for all the tools that Service Desk Manager integrates with. This would really improve the product."
-- Haroldo R. , Engineer Director at a tech services company
"Support is the biggest thing dragging it down, and the fact that it's not all one integrated package. You have to get different pieces and put them together when buying them separately, instead of it being just one whole suite."
-- Lino E. , System Administrator at a healthcare company
You can read more CA Service Desk Manager reviews on IT Central Station.
BMC Remedy
Valuable features
"I like the automation abilities of Remedy, specifically the ability to have templates that auto-create tasks to be resolved by different teams."
-- James H. , Desktop Support at a tech services company
"The main valuable feature is the flexibility of the product -- the ability to make it do almost anything we need it to do to adjust to our business needs, and to do it very quickly. The time to deliver a finished product is fast."
-- Pascale S., Senior. BMC Remedy Lead Developer at a transportation company
"It has seamless integration with third-party products, and improved IT service desk and change-management functions within the organization."
-- Chaithanya M., BMC Remedy Consultant at a tech services company
Room for improvement
"Upgrading to a higher version should be easier. Also, performance is the factor which needs a lot of improvement."
-- Sachin D., Senior Systems Engineer at a tech services company
"It doesn't allow a person logging a call to assign the ticket to a specific department, but only to update it."
-- Johannes M., Network Field Operations at a tech services company
"I believe the software can be a little bit more user-friendly. It can be a bit busy when using the resources provided."
-- Christine M., Support Engineer at a tech services company
You can read more BMC Remedy reviews on IT Central Station.
Copyright © 2016 IDG Communications, Inc.
Shop Tech Products at Amazon