The automotive world is becoming much more dependent on modeling than ever before. Automakers are now using more aluminum parts; vehicles have complex computers on board, often working with each other; and there's an increasing need to make cars safer in the age of the distracted driver.
Without extensive modeling and prototyping on a computer, there's no way to design cars that can keep pace with the advancements in the automotive industry and keep us safe.
Take the 2016 Cadillac CT6, a newly designed luxury sedan that starts at $53,495 and recently hit dealerships in the U.S. To keep costs low and hit production schedules, Cadillac engineers say they ran more than 200,000 simulations and spent 50 million compute hours testing the car.
One reason for all the compute time is that the CT6 is the first sedan they've designed with mostly aluminum parts. Only with computer modeling were they able to see how the steel, aluminum, plastic and other parts would co-exist.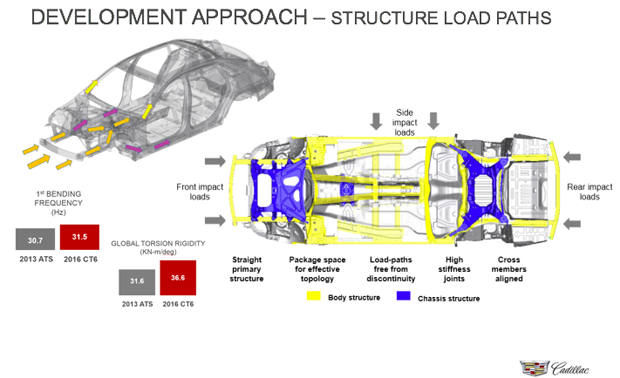 Fifty million hours of compute time might seem excessive, but the cost to build just one physical prototype (or "mule") runs into six figures, explains Dave Sullivan, an automotive analyst with AutoPacific. It can cost an automaker 10 times as much to make a one-off prototype as it will eventually cost to make that same car on the assembly line, he adds.