There is no standard definition of software-defined storage, but it typically involves decoupling the management software from the storage hardware (vs. the tight integration of traditional storage products). The goal is to make it easier for administrators to flexibly manage a variety of storage devices via software and automated policies.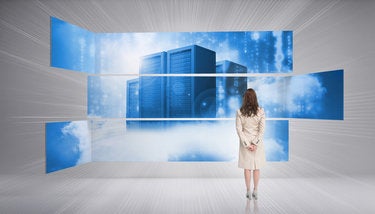 Not surprisingly, when discussing software-defined storage products, enterprise IT managers give a high priority to simplicity and ease of use (as well as price), according to IT Central Station.
Four of the top software-defined storage products on the market are Nutanix, VMware Virtual SAN, HPE StoreVirtual and Tintri VMstore, according to online reviews by enterprise users in the IT Central Station community.
But what do enterprise users really think about these tools? Here, users give a shout out for some of their favorite features, but also give the vendors a little tough love.
Editor's note: These reviews of select software-defined storage products come from the IT Central Station community. They are the opinions of the users and are based on their own experiences.