Our 23rd annual report ranks top organizations across the country that offer technology pros challenging projects, robust salaries and flexible work/life options. We honor employers that offer high salaries, superior benefits, and unsurpassed access to training and career advancement opportunities.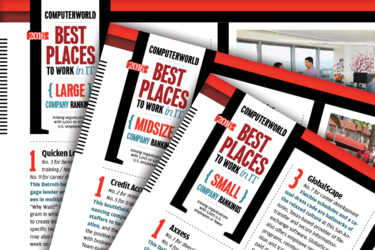 This list of profiles of the top 100 organizations for 2016, in a compact format, is perfect for downloading, saving, sharing and comparing. Browse all 50 large, 21 midsize and 29 small organizations in one easy place.
If you are not already part of the Computerworld Insider program, register for free and then download the report. If you are a Computerworld Insider, click the "Existing Users Sign In" link below and enter your email address to log in and download the document.
Enjoy!