ProofPilot aims to make medical research studies easier
It's always positive to see technology applied to the research field. ProofPilot is a good example.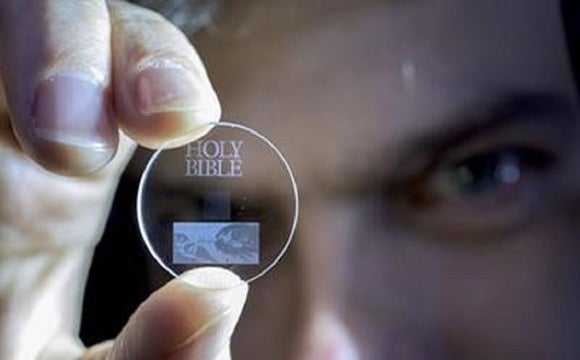 Clinical trials of medications are a fairly arcane world with huge complexity, compliance requirement and cost. So it is interesting to see a platform launch that aims to change that -- as much as is possible within the constraints.
ProofPilot is an online platform for designing, launching and managing longitudinal trials and research studies. The company isn't exactly new -- to be honest, it was actually founded back in 2003. But the wheels of progress within this industry turn slowly, and ProofPilot has been quietly building both product and customer base.
ProofPilot, since it was first launched into the wild, has been used by organizations and institutions such as Johns Hopkins, The Huffington Post, the Centers for Disease Control and Prevention (CDC), NYC Health, AIDS Clinical Trials Group (ACTG), UConn, UCSF School of Medicine, Georgia State University and Southwestern Medical Center. In that time, it has enabled its users to launch studies two times faster and for a third of the operational cost.
According to Matthew Amsden, ProofPilot's founder, there are just over 25,000 registered clinical trials per year, and 97% do not end on time. More than 50% of medical treatments conducted by the U.S. have no evidence, and billions of dollars are being spent on solutions with no return on investment.
Researchers using ProofPilot can advance from anecdote to findings faster, design a dream study and run it pretty much on autopilot, Amsden says. He adds that researchers can design studies that pull in information from hundreds of validated measures, electronic medical records and connected health devices, as well as recruit, engage and retain participants. Essentially, ProofPilot says that it does for research studies what cloud-based online collaboration platforms did for content creation.
In a field that is so focused on protocols and process, not to mention data validity and robustness, ProofPilot touts itself as a tool that allows researchers to focus on their own studies rather than the process and infrastructure underneath them. The company also says it helps ease the research process, by offering an easy-to-use front-end experience.
"I got into the research industry when I began working on HIV prevention studies doing recruiting, marketing and participant engagement. I became increasingly frustrated that insightful health and social innovations were getting lost because it was too expensive to test whether it really worked," Amsden says. "I knew there had to be a more efficient way to do research studies, so my colleagues and I created ProofPilot to bring forth a renaissance in evidence-based knowledge that can make a measurable impact on personal and societal health."
The research industry sector is a $25 billion one, with a $100 billion serviceable market. That is a massive opportunity and, beyond the economics, what ProofPilot does can actually provide real benefit to society. While it may sound like spin, the company's promise actually resonates with me: that by lowering the barrier to getting a study off the ground, ProofPilot allows researchers the ability to rapidly iterate on breakthroughs that can improve the human condition.
Copyright © 2016 IDG Communications, Inc.
Shop Tech Products at Amazon