Android phones 2016
Deep-dive review: The HTC 10 -- not flashy, just really good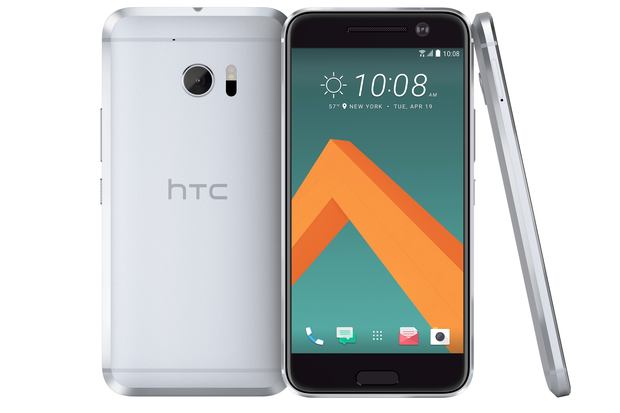 Android phones 2016
Show More
At Mobile World Congress a couple of months ago, Samsung and LG dominated the talk about smartphones with product launches that probably rivaled the GDP of some small countries. There were whispers from HTC about something new coming, but the people who were talking didn't know anything and the people who knew anything weren't talking.
What HTC had brewing was the HTC 10, a simply named flagship phone that is unfussy in design and UI while taking a deserved place next to flashier rivals.
About a decade ago, HTC phones had a pretty good place in the market -- they were beefy multimedia marvels with great screens and sound (but with batteries that would barely get you down the block). More recently, and less successfully, the company adopted a confusing naming convention and produced phones (such as the HTC One A9) that aimed squarely at iPhone fans. Whatever HTC thought it was as a brand, it was not building phones that reflected it.
The HTC 10 tries to reclaim the company's standing, and it does a pretty fair job of it.
A nicely built phone
The typical high-end smartphone these days is a candy bar-shaped device, rounded at the edges to one degree or another. The HTC One's shape is a bit more dramatic: As deep as most others at its thickest but narrower at the edges, it falls more naturally into your hand. It's milled out of aluminum, doesn't pick up fingerprint smudges and has a solid, luxurious heft.
At 5.75 x 2.8 in., it's about a tenth of an inch bigger in width and height than the Samsung Galaxy 7, and a quarter-inch bigger in both directions than an iPhone 6S. At 5.7 oz., it's heavier than the iPhone's 5 oz. and the S7's 5.4 oz. The screen is 5.2 in. diagonally (the S7's is 5.1 in. while the iPhone 6S is 4.7 in.).
Volume and power controls are along the right edge; the power switch is textured to help distinguish it. Going contrary to competitors' practice, the HTC 10 uses separate drawers for the SIM and microSD cards, the former on the left edge, the latter on the right. The headphone jack is on the top of the phone and the USB-C power connection is on the bottom.
There are two speakers: High frequencies play out of the top phone speaker and lower frequencies emanate from a grill on the bottom.
The aluminum case has two horizontal plastic bands across the back and a plastic inset around the headphone jack. On a black phone, they're hardly noticeable (and the radio antennas have got to go someplace).
There's a fingerprint sensor on the front below the display that doubles as a Home button. The back and menu buttons are capacitive and flank the sensor. Their positions can't be changed in software.
U.S. models of the HTC 10 (like the one I reviewed) are powered by a quad-core Qualcomm Snapdragon 820. Performance testing using the AnTuTu Benchmark resulted in a rating of 131030, showing that its processing power is on a par with other top-of-the-line phones.
The screen is a quad-HD LCD, 2560 x 1440 pixels at a 564ppi resolution, covered with Corning's Gorilla Glass.
The HTC 10 packs a 3,000mAh non-replaceable battery, larger than the 2,800mAh battery typical of its class. The phone uses a USB-C port to charge, and company officials pointed out that because USB-C (unlike any other interface) can move power in either direction, the HTC could be used to drive the electrical needs of other devices. Given the demands on smartphones, I'm skeptical: Perhaps the least-used sentence in the English language, after "That's the banjo player's Porsche," is "My phone has plenty of power; I think I'll use it to recharge my computer."
Whatever extracurricular use you put the battery to, my stress test (using AnTuTu Tester and GSam Battery Monitor) pulled a little more than four hours out of it -- again, comparable to the current crop of premium smartphones. Standby time is greater than two days. The phone supports Quick Charge 3.0 and can pick up a 50% charge in 30 minutes.
The phone has the usual array of wireless connections -- Bluetooth 4.2, Wi-Fi up to 802.11ac, GPS and NFC -- and motion sensors (although no heart-rate sensor). But get this: Not only does it include the expected support of Google Cast (formerly known a Chromecast), but the HTC 10 also quietly supports Apple's AirPlay -- the first Android phone to do so.
Keeping down the bloatware
The HTC 10 runs Android 6.0.1 (Marshmallow), of course, but there are some interesting wrinkles you'll want to know about.
Duplicative apps have long been a problem in the smartphone world. Carriers and manufacturers far too often lard phones with apps that are already available as part of Android in an attempt to capture eyeballs or mindshare. I reviewed an unlocked phone so I can't speak for carriers' software stack, but HTC is doing its part to pare down software by picking between Google's apps and its own.
So there's just one dialer and launcher -- HTC's -- and Google's browser, fitness app and notepad. (If you really love the Google Now launcher, it's easily obtainable.)
Otherwise, HTC continues its practice of de-emphasizing what had been its distinctive HTC Sense UI. The place you might particularly notice the Sense legacy is in the App drawer, which scrolls vertically instead of horizontally.
HTC offers the ability to download and create themes for its UI; if you're more whimsical than I am, you might be interested in HTC's Freestyle theme. Available (like many others) for a free download, Freestyle puts a cartoony skin on Android, hiding app icons in "stickers" like a windmill for YouTube or a hot air balloon for Weather.
More my speed is the Boost+ app, which lets you manage the phone's memory and storage as well as lock apps. It's a handy and centralized place to get granular with your phone.
Sound and vision
The Snapdragon processor performs well enough, and the LCD screen is reasonably visible in bright outdoor light. But what I found remarkable was the sound performance.
As I mentioned before, the HTC 10 has two separate speakers, one for higher frequencies at the top of the phone and the other for lower frequencies at the bottom. The phone sounds terrific, given the physical limitations of the smartphone form. No one will mistake the HTC 10 for a HI-Fi or even Mid-Fi audio system, but it sounds better than any other phone I can recall.
HTC put some good work into headset listening, too. You can create a playback audio curve to suit the frequency response of your headphones and your own hearing. It makes a difference; music on the HTC 10 sounds great through headphones.
Camera
The HTC 10's camera got an upgrade as well. The testing company DxO gave it top marks of 88 out of 100 -- the same as the Samsung Galaxy 7 Edge and several notches better than the Nexus 6P or the iPhone 6S. The main camera shoots 12 megapixels with an f/1.8 aperture and a 1.55-micrometer pixel size. It can shoot 4K videos and RAW format stills. The front camera is less capable, of course: 5 megapixels, an f/1.8 aperture and 1.34-micrometer pixels (remember, bigger is better) and mere 1080p video recording.
Both cameras have image stabilization, which HTC claims is a first. As with other phones in this class, there are features such as panorama, pro (manual mode), hyperlapse and slo-mo capture. HTC adds a Zoe Capture function, which takes three seconds of video before snapping a picture, not unlike Apple's Live Photos.
HTC has been continuing to update the camera software through the review period. During testing, focusing was reasonably quick and picture quality was okay, if not remarkable. Low-light performance was about what you'd expect from a high-end phone.
Pricing
An unlocked GSM version of the HTC 10 is available for preorder at the company's website for $699 (vendor price) in either silver or gray, for shipping in early May. That includes a one-time replacement for a cracked screen or water damage during the first year. HTC says the phone will also be available through Verizon, T-Mobile and Sprint, but at press time, pricing through those channels wasn't available.
Bottom line
The HTC 10 is the nicest phone that HTC has made: solid, fast, great sound, good camera and a non-obtrusive UI. But $699 is a lot of money; a lot more than the LG G5, a little more than an iPhone 6S and at the top of what you'd pay for a Samsung Galaxy 7. The final judgment, I think, depends on what you value most.
To me, the HTC 10 feels more refined than the Samsung or the gimmicky LG. The multimedia aspects are important to me, so that's in the HTC's favor, and I'm a believer in the future of USB-C. I like Samsung Pay, though, and the Galaxy's watertightness is a hard thing to argue against. I could live without Samsung's wireless charging, but you may not want to.
There's no single headline-grabbing feature about the HTC 10. It's just a really good smartphone from a company that's back on its game -- if you're willing to pay the price.
Copyright © 2016 IDG Communications, Inc.
Shop Tech Products at Amazon