"As a merchandiser, I care about the revenue and the margin of my products. Which are the right products and how do I sell more products, more quickly?"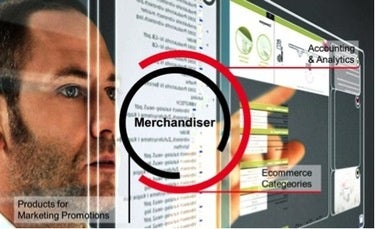 I recently met with the VPs of Merchandising from two large retail brands to talk to them about the day-to-day challenges their teams face. Specifically, I asked: "What does a typical day look like for someone in merchandising?" One company has organized "buying" and "promotions" under the merchandising team. The other organization is more fragmented, in that "buying" and "customer relationship" (as they call their promotions team) are handled by separate teams.
One VP of Merchandising works at a company that was originally founded with (and built on) physical stores. When asked about his main challenges he answered, "Too often, things are manually driven, which slows down the time to market." In addition, he shared that quality and consistency of data are big issues in merchandising. For example, if sizes are not harmonized across metrics (XL or 36 or 54) and countries (Italy vs. Germany vs. Canada), this impacts decision making. "If our analysis was based on incomplete assumptions, it would be a risk," he said. "With Informatica, we are able to save 50 percent of the time we used to spend preparing for supplier meetings. This is because we have access to high-quality data that can be easily viewed in a single glance, rather than having to manually search for answers."
Working with suppliers and vendors: "You do not get what you ask for"
Whether your focus is on long tail strategy or exclusively online, vendors are sadly continuing to provide catalog data in multiple data formats (CSV, XLS, XML, etc.). Simply put: "You do not get what you ask for." Suppliers often do not attribute any importance to formats. This is surprising, since to me, this is key for their sales success.
1.      Fixing bad product data before it adds chaos to the business is one of the goals of buying teams in merchandising departments. The people I talked to clearly wish to "enhance productivity" and "reduce the time needed to deal with data." The big goal continues to focus on outsourcing more to suppliers and making them responsible for the completeness of data.
2.      Collaboration: In retail organizations, product data often lives in multiple locations. Merchandisers have to work with multiple teams to ensure consistency. However, rules and processes are frequently either in place and not enforced, or simply nonexistent. As a result, teams are forced to look at spreadsheets and different apps daily, digging and hoping to find the relevant information they need to complete their tasks.
Product categorization is a painful task, but it has a huge impact on ecommerce, accounting, and marketing.
Picture this: You are expecting 50 new products for your category on Tuesday morning. Their correct categorization is highly critical.
1.      It is critical that your product can be found on ecommerce sites. An iPad, for example, can be listed under phones, cameras, tablets, and more.
2.      Managing hierarchies is also key for accounting and analytics.
3.      For marketing campaigns, managers need to know which products should be used for which campaigns in order to leverage cross-sell or upsell promotions.
4.      If you are approving new suppliers or if you are accountable for hierarchy structures and assignment, the new User Interface paradigm directs you to do the right thing. Driven by tasks and workflows, a tailored interface presents itself, resulting in improved productivity.
Innovative companies are linking their social, search, media marketing, and listening data to their PIM (Product Information Management) application. They perceive these as product information attributes. For example, if a smart phone is frequently linked to a variety of search terms, such as "camera," "tablet," or "personal assistant," it may actually be incorporated into the taxonomy or metadata. Best seller status may also have this attribute. This helps the merchandiser understand the product story beyond just a catalog view.  It takes your product information app from a management and publishing tool to an insight tool.
The new paradigm in the digital workplace is changing the game
Information overload is one of the key challenges—responsible for frustration, slow business processes, and deficient decision making. In simple words: another web shop makes the deal and you don't.
The new generation of product information management apps for merchandisers offers all processes and information in one interface. Dashboards and task-inbox show the right employee what he or she has been tasked to do when they start work on a Monday morning. For example:
1.      Which suppliers are new?
2.      Which products were newly added?
3.      How complete is both supplier and product information?
4.      Are the products ready to be distributed to your sales channels and sold to customers?
5.      How can I streamline the communication and collaboration with internal and external parties?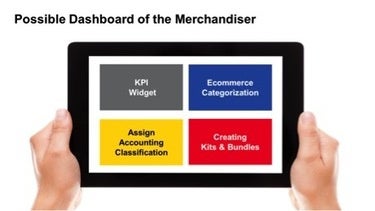 An example of an individual merchandiser's screen which is transforming how s/he works.
Wishes for the future of merchandising
VPs of Merchandising aim to work on establishing a higher level of data quality and efficient automation of business processes. Those actions will result in faster product introduction and establish rock-solid decision making with far better analytical capabilities. Now, as to the future of retail organizations, one of my interview partners said:
"Relationships between all business areas will help everyone be more agile and connected for the best level of customer experience. People and information processes have to be connected."
Find out more about how Informatica can help transform the way the merchandiser works with Informatica MDM – Product 360, the app for collaboration and new product introduction, here. Or read "Transforming How An E-Commerce Professional Works: Why Accurate Product Information Matters" to see how today's eCommerce managers' work is changing.