Android phones 2016
Review: The Huawei Honor 5X -- a lot for a low price
Its Android overlay will annoy some users, but the Honor 5X is a solid low-cost phone.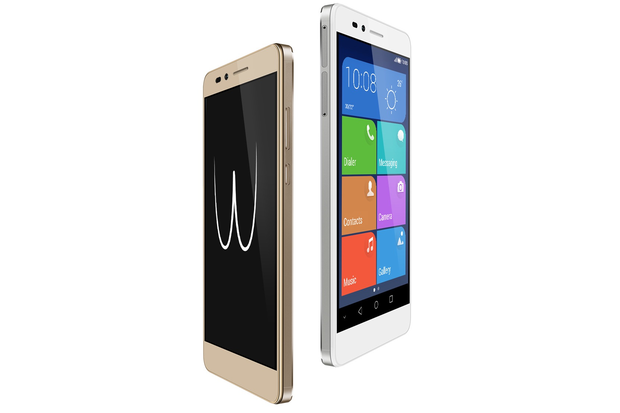 Android phones 2016
Show More
Not everyone drives a Lexus. Lots of people drive less luxurious cars such as a Kia Sportage and are very happy to do so. Along the same lines, not everyone wants/needs/can afford the iPhone 6S Plus or the HTC One M9. Something less expensive that handles the basics will do just fine. And if it does a little more than that? Well, even better.
That's where the Huawei Honor 5X fits in. It's a slightly underpowered large-format unlocked Android phone that carries some surprisingly sophisticated features for its $200 price tag.
Huawei, for those unfamiliar with it, is a giant Chinese telecom company founded about 30 years ago. Historically, the company was content to supply its own domestic market only, but that has changed: Huawei now serves carriers, enterprises and consumers in 170 countries, with 2014 revenues of $46.5 billion. If you buy enterprise or carrier-grade equipment, you've probably used its products. Probably the best-known Huawei phone currently in the U.S. market is the Google Nexus 6P, the flagship phone of Google's Project Fi.
Mid-range specs
No one will mistake the Honor 5X for a flagship, although it is a large phone. It measures 6 x 3 x 0.3 in. -- roughly the size of an iPhone 6S Plus -- and has a 5.5-in. LCD touchscreen with a 1080 x 1920 resolution, the same specs as an iPhone 6 Plus.
The first impression of the Honor 5X is that it's, well, a little cheap. It has a brushed metal back that looks and feels somehow less than substantial. The screen is a fingerprint magnet. Overall, the fit and finish feels a couple of steps below premium.
As far as functionality, the 5X is fine. The screen won't knock your eyes out but is perfectly adequate. Videos play smoothly, although the audio (which fires through the bottom) is a bit tinny. Volume and power keys are on the right of the screen; the dual SIM drawers are on the left. The battery is a pretty hefty 3000mAh and not removable; I didn't have time to do a full drain, but its standby mode didn't suck much power and Huawei promises a day and a half with moderate use. It uses a standard micro USB port to charge.
Yet the fingerprint sensor, built into an indentation on the back, below the camera, is terrific -- sensitive, accurate and fast. You can use it to trigger the camera, pull down the notifications drawer and call a favorite contact, among other tricks.
The phone runs on a mid-level Snapdragon 615 octa-core processor, with four cores running at 1.5GHz and four running at 1.2GHz. It can handle two SIM cards plus a micro SD card to supplement the built-in 16GB of storage.
The main back-facing camera shoots 13 megapixels; the front-facing camera handles 5 megapixels. The 5X's Wi-Fi supports only 2.4GHz bands on 802.11 b/g -- no 5GHz. The phone does include an FM tuner, which is built into most phones' systems but is usually disabled. There's no NFC chip.
An Android of a different design
The phone's software is based around Android 5.1 (Lollipop), but with a deeply customized interface called EMUI.
If stock Android or something close to it is hardwired into your fingers, EMUI will drive you crazy. It looks far more like iOS than Android -- for example, there is no app drawer, so all icons are accessed from the top-level screen, forcing you to organize your apps into groups/folders. Icons for built-in apps are rounded to a shape reminiscent of early TVs -- somewhere between a circle and a square.
In stock Android, pulling down from the top of the screen displays a card interface with notifications; pulling down again gives you access to the Settings control panel. In EMUI, pulling down gives you a timeline series of notifications, with Settings shortcuts as another tab, very much like the way iOS does things. Swiping up from the bottom of the lock screen brings up a small drawer that allows for a voice recorder, calculator, camera or flashlight, which will also sound familiar to iPhone users.
EMUI's interface in the Settings app is similarly refined. There are two tabs across the top: General and All. The former contains the most-used controls: Wi-Fi, Bluetooth, screen brightness, wallpaper, sound and lock/password options. The All tab holds all the Android controls, but even here there are interesting degrees of granularity: It's possible to change the handed-ness of the typical Android Back/Home/Selector navigation bar, and to add a button that displays the pull-down notifications.
Another interesting tweak: The Settings panel for Emergency Alerts -- where you can turn on and off weather and Amber alerts -- includes options for Earthquake Tsunami Warning System messages. This is not part of the basic Android 5.1.
The phone is reasonably clear of bloatware, but is hardly barren. It ships with the basic load of Google apps (Google, Chrome, Gmail, Maps, YouTube, Drive, Hangouts and the various Play stores), Facebook, Shazam and Twitter, as well as its own calendar and email apps. The calendar app automatically connects to your Google calendars; the email app handles Exchange, IMAP and POP accounts. It's not obvious why they're there, other than Huawei wanted to give customers a choice.
Beyond that, the Phone Manager app is an omnibus utility that helps users manage memory, data usage, block harassing calls or texts, and optimize power usage. A Mirror app doubles as a selfie app and has an amusing Easter egg. (Hint: Blow into the mic.)
Better camera software
Camera functionality is also enhanced. There are five basic modes: Good Food, Beauty, Photo, Video and Time-lapse. Most of those are self-explanatory, although the Beauty setting is a bit odd -- it seems to equate "beauty" with "soft focus." More complex modes are hidden behind a menu: panorama, burst, HDR, slo-mo and watermark (with location, time/date and weather).
There's also a fascinating All-focus mode, which lets you decide what you want to focus on after the fact. It's more dramatic in close-ups; the focus on objects that are different distances from the camera lens is more critical than it is in long shots.
Bottom line
The deeper you dig into the Honor 5X, the more it may surprise you. The hardware is so-so: a mid-range processor, no 5GHz Wi-Fi, fit and finish that's just okay.
But the EMUI interface built on top of Android marries Android to a distinct iOS feel, and it's surprisingly successful. Android enthusiasts who are used to dealing with Google's standard interface elements and settings will want to pitch this across the room in short order. For the rest of us, EMUI brings a lot of important functionality to where casual users can find it. And although the EMUI skin built on top of Android unquestionably slows system response, the very fact that Huawei has and executes its opinion about how people want to use a phone is a clear sign that the company is aims to compete on value, not just price.
And then there's the price. A 16GB iPhone 6S Plus costs $749, while a 16GB Honor 5X retails for $200. No one will mistake the latter for the former, but the distance between the two is much shorter than the price differential might imply. Besides, you can buy nearly four Honor 5Xs for the price of one iPhone 6S Plus, which is a calculus that anyone who's accidentally dunked an iPhone and needed to replace it is probably already thinking about.
The Honor 5X is not premium hardware, but represents a more than credible value in a phone. Honor's tagline is "For the Brave," which is a little unfortunate, because it implies that buying the product is something of a risk. But if you can't afford -- or just don't want to pay for -- the top of the line, the Honor 5X is a more than reasonable option. Be not afraid.
Copyright © 2016 IDG Communications, Inc.
Shop Tech Products at Amazon