The best Chromebooks you can buy right now
Choosing a Chromebook can be a difficult decision -- but it doesn't have to be. A newly updated guide to picking the best device for your needs.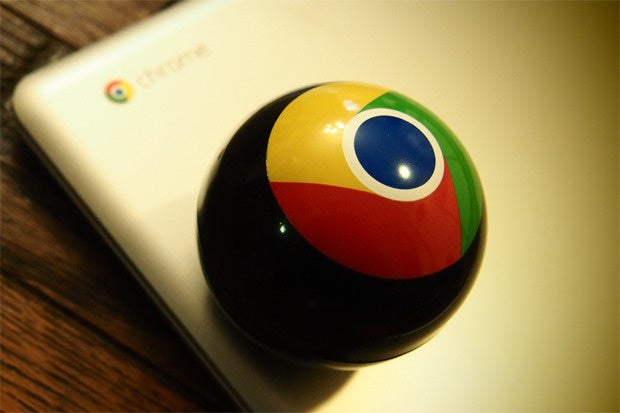 Hear ye, hear ye, technology-buying citizens of the Internuts. Let it be known: All Chromebooks are not created equal.
It may sound obvious, but lemme tell you: As someone who's been watching Chrome OS since its birth, I've seen the level of hardware quality on the platform fluctuate from "barely passable" to "holy hamburgers, this is the nicest laptop I've ever used."
The problem in the past was that we didn't have much middle ground between those two extremes. Sure, performance shot way up on the lower end of the price spectrum over the past few years, but if you wanted a system with elevated build quality and the occasional touch of elegance, you were still looking at spending well over a thousand bucks.
This year, that's no longer the case. We finally have the long-elusive midrange Chromebook in front of us, helping to create what's by far the most filled-out and compelling lineup of devices to date.
I've used and lived with all the significant Chrome OS devices over the past several months. With that perspective in mind, these are the Chromebooks I'd recommend right now.
(Not yet sure if Chrome OS itself is right for you? That's a whole other can of worms to consider. Check out my three-question quiz for a quick primer on the platform before you start thinking about hardware options.)
The best all-around Chromebook for most people
That impressive midrange Chromebook we were talking about a minute ago? This is it: the Dell Chromebook 13. The model you want is the $429 one with an Intel Celeron processor and 4GB of RAM (for most people, the more expensive models won't deliver enough of a meaningful real-world boost in performance to be worth the added cost).
Dell's device is stylish and sturdy, with the types of materials and construction you won't find anywhere else in this price range. It has an excellent 13.3-in. 1080p IPS display that's easy on the eyes and a spectacular glass trackpad that feels like it belongs in a high-end laptop.
Factor in a good keyboard, solid performance, and outstanding stamina -- along with a price that won't make your wallet weep -- and there's really no question this is the best all-around choice for most people in Chrome OS right now.
If you want something just as powerful but a little less pricey...
Toshiba's 2015 Chromebook 2 has the same level of performance and display quality as Dell's device, only in a less premium package and with less exceptional (though still generally sufficient) stamina. Its build quality and materials are more in line with a typical entry-level system as opposed to being at the elevated midrange level you'd get with the Dell.
Does that kind of difference really matter in day-to-day use? In short, yes: As I said in my review of the two systems, things like premium materials and a top-of-the-line trackpad make a laptop significantly more pleasant to use -- and given the choice, that's undoubtedly what you want.
That being said, Toshiba's Chromebook is certainly good enough for most casual computing purposes. Its performance and 13.3-in. screen won't disappoint, and it offers some attractive added niceties like great-sounding speakers that are hidden beneath the keyboard.
If cost is a concern, this is an excellent second option.
(An important side note: For some inexplicable and extremely confusing reason, last year's model of this laptop is also called the Toshiba Chromebook 2 -- and that isn't the one you should be buying right now. If you're going to get this system, make sure you get model CB35-C3300, which is the Intel Celeron/4GB-of-RAM version of this year's device.)
Some other options worth mentioning
Those are the two Chromebooks I'd recommend for most people -- but not everyone has typical needs or desires. If you fall into one of the following categories, there are a few other devices that might be worth considering:
And that's all, folks. In closing, I'll just say this: There are a lot of Chromebooks out there these days. If a device isn't listed here, that doesn't necessarily mean it's bad; it just means it doesn't stand out to me as much as the ones mentioned above and thus isn't one of the top options I'd recommend at the moment.
Here's what it ultimately boils down to: When I think about these sorts of suggestions, I think about which products I'd buy myself or recommend to my own friends and family. The Chromebooks outlined in the preceding categories are those products. (Sound familiar? It should: I said the same thing yesterday about my current recommendations for Android phones.)
Now it's up to you to figure out which category makes the most sense for your situation. If you aren't sure, stick with the first one. There's a reason I call it the best all-around Chromebook for most people!
The good news, though, is that you really can't go wrong with any of these options. It all comes down to what you need and how much you're willing to spend, but in their respective classes and categories, these devices will give you the best overall experiences available for Chrome OS today.
(Page updated on 12/16/15 to include Acer's Chromebook R11 -- which became available very shortly after this article was published -- as the compact/convertible option in place of Asus's less powerful and versatile Chromebook Flip.)
Copyright © 2015 IDG Communications, Inc.
Shop Tech Products at Amazon