In the August 2015 issue:
Promise and Peril in the Journey to DevOps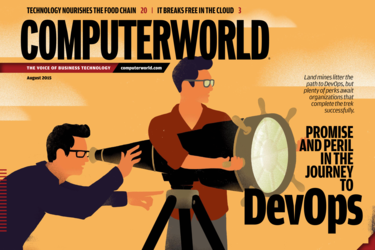 Steep learning curves, cultural warfare and unbridled criticism are among the land mines littering the path to DevOps. However, plenty of perks await organizations that complete the trek successfully.
Technology Nourishes the Food Chain
New technologies are making food production more efficient and more environmentally sound. Here's how farmers are using everything from crop modeling tools to drones to generate higher yields.
Uncovering the Intelligence of Virtual Assistants
Artificial intelligence covers a large spectrum of disruptive technologies that will one day change the way we do business. Virtual assistants are a good place to start.
The Grill
International Rescue Committee CIO David Goodman needs to think creatively when deploying technology to aid workers worldwide.
Security Manager's Journal
Traditional vulnerability management doesn't always catch security issues. That's why you need input from as many sources as possible.
News Analysis
Cloud pioneers Nordstrom and Oscar Insurance say IT shops can be faster, more agile and more business-focused if they move to hosted systems.
Opinions
Columnist Preston Gralla has seen the IoT future, and it doesn't work. But columnist Thornton A. May says that when the IoT meets IT, the question we'll have to answer won't be "What can smart things do?" but "What can we do with smart things?"
Shark Tank
Read the latest exploits of hapless bosses and clueless users.