Review: Qlik Sense 2 chases Tableau
Combining rich visualizations with ease-of-use extras, Qlik brings powerful analytics to the rest of us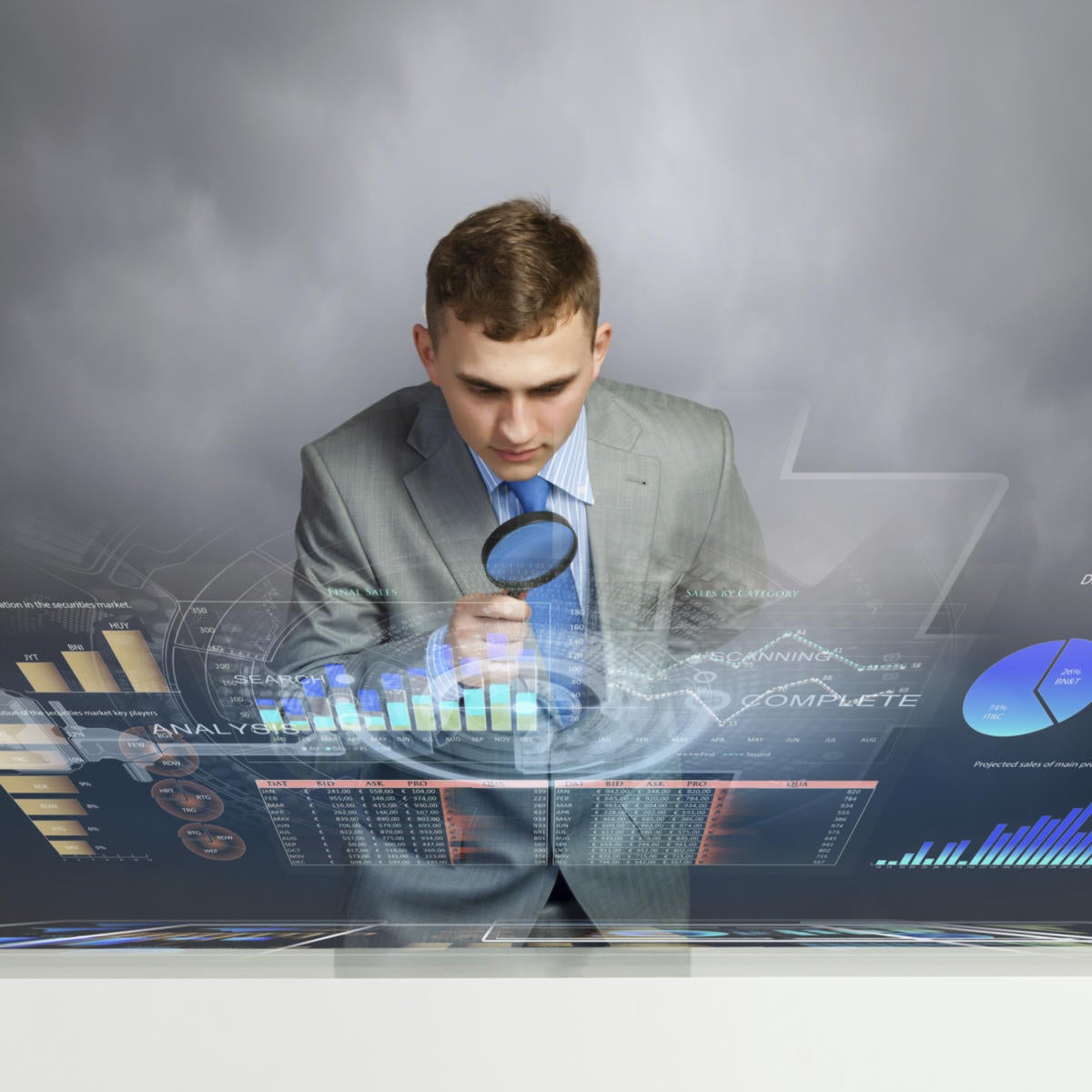 QlikTech's Qlik Sense, introduced in 2014, is a do-it-yourself BI and visualization product based on the same in-memory associative data indexing engine as the company's QlikView product, which has long been used by IT and more technical users for building interactive dashboard applications. You don't need to be a business analyst or data scientist to use Qlik Sense. It is aimed at ordinary business users.
Qlik Sense 1.0 was clearly a work in progress. Qlik Sense 1.1 and now Qlik Sense 2.0 have improved the product's feature set and ease of use. Qlik Sense 2.0 is a very capable data discovery and interactive analysis tool. It can connect to virtually any SQL database, and it offers a good deal of control over visualizations. However, it is not as easy to learn, as easy to use or as flexible in the presentation of visualizations as leading competitor Tableau.
When you first open or create a Qlik Sense "app" (essentially a project), you see an overview screen (Figure 1) that displays its sheets, bookmarks, and stories, as well as a project summary. From here you can view any part of the project or create a new sheet. The compass dropdown at the top left allows you to get to the data manager, data load editor, data model viewer and the hub. The list dropdown lets you add data, perform sheet operations and get help.
A Qlik Sense sheet (Figure 2) shows one or more visualizations. The visualizations are automatically associated for selection purposes.
You can select a dimension, measure or a group of items from any visualization in a sheet (Figure 3). The other visualizations on the sheet will be updated with the same selection. You can also make multiple selections. 
For presentation purposes, you can organize sheet snapshots into stories and annotate the pages to bring out your points (Figure 4). If you need to drill down in response to a question about a story page, you can right click on the relevant sheet and go to source; once you're done looking at the source sheet, you can return to the story.
New in Qlik Sense 2.0
Data import for BI is often a messy process. Qlik Sense 2.0 tries to associate identically named fields in different tables, but also compares the data and makes recommendations about similar fields (Figure 5). This new feature is called Smart Data Load.
Qlik Sense 2.0 also introduces the Qlik DataMarket, a source of public and commercially available data in six categories: business, currency, demographics, society, weather, and the economy. In each category, you will get some data for free, and all of the data if you have a Data Token. For example, in the economic data, you get the World Bank selected development indicators for free, but you need to pay to get the Federal Reserve Bank data on the U.S. consumer price index and the U.S. employment numbers.
Having public data helps quite a bit when you're analyzing your private data. If you do business around the world and you record sales in local currencies, you need exchange rates to report aggregate sales in dollars. If your business sells luxury goods to consumers internationally, it helps to have the population, employment, and wage data for all the countries in which you do business if you want to calculate your penetration into your target market segments. It isn't absolutely necessary to get that data from the DataMarket -- you can often download the same data directly from the source (for example, the World Bank) and then import it into Qlik Sense.
Qlik Sense 2.0 also has improved printing and exporting, Smart Data Compression, and new connectors. Smart Data Compression displays local average values when there are too many individual values to be visible. When you drill down into the visualization, the averaging is recalculated so that you can see more detail.
Two new connectors are planned for Qlik Sense 2.0, supporting Salesforce and Progress DataDirect. These will ship a few weeks after launch. Qlik Sense is now on a three-release-per-year schedule, and planned improvements for 2H15 include five each for individuals, groups, and organizations. 
Data sources and analytics
Qlik Sense can import data from delimited files, Excel files, ODBC, OLE DB, and Web files (JSON with an add-on, plus XML and HTML tables). You can combine and relate all of these freely, and you can view the resulting schema in a data model view. Qlik Sense can connect to essentially any database, via ODBC and OLE DB, including big data sources, such as Cloudera, Hortonworks, Vertica, and Teradata.
Data is normally kept in memory in compressed form. There are times, however, that you have too much data to fit in memory, in which case, Qlik Sense can use "direct discovery" mode, which combines in-memory data with in-database data on demand. In direct discovery mode, some fields are loaded into memory only as metadata/symbol tables that can be used in expressions. The actual data residing in the database will be queried as needed. 
Like the other self-service BI platforms, Qlik Sense tracks dimensions, which are about who, what, where, and when; measures, which are numerical values with aggregates; and expressions, which you can create from the data fields. You can save useful expressions as master measures and dimensions that you can reuse in many visualizations and sheets.
Qlik Sense also supports drill-down dimensions such as year/month/date/time and country/state/city/customer. This is similar to a feature in Tableau, although it's neither as easy nor as flexible as the Tableau equivalent.
Visualization types in Qlik Sense include bar charts, combo charts (bar plus line), gauges, KPIs, line charts, maps, pie (and donut) charts, pivot tables, scatter plots, tables, and hierarchical tree maps. Scatter plots include bubble size and color, but not bubble shape. You can add filter pane widgets and text and image areas to any sheet.
This is a good assortment of chart types, but not quite as good as Tableau's. One of the Tableau facilities that I especially miss in Qlik Sense is the automatic generation of an array of charts when you add extra dimensions or measures.
Presentation and sharing
When working with Qlik Sense, you can save a bookmark to the current selection state of the current sheet, and you can combine bookmarks into stories and add text and other annotations to make the story self-explanatory (Figure 4 above). If you're using a story for a live presentation, you can drill down to the source for any visualization to answer a question, then return to the story when you've answered the question.
You can share your Qlik Sense analyses in multiple ways. Even if you're running the desktop version, you can print a sheet or save it as an image file, or you can share your desktop apps to the Qlik Sense Cloud, and up to four colleagues can explore your app. The Qlik Sense Cloud doesn't currently support creating or editing apps, but that capability is planned for the future. Paid expansion of the Qlik Sense Cloud to more than five users per group is also planned, but the pricing has not been determined.
The most complete option for sharing is Qlik Sense Server, which allows any number of users to create, edit, and share apps. At $1,500 per token per year, however, Qlik Sense Server is not cheap, although it's less expensive than Tableau.
In addition to sharing, the Qlik Sense Server gives you administration of users, groups, apps, and data, with fine-grained privilege levels. For simplicity, privileges are role-based and can use standard authentication and identity providers, such as Active Directory and LDAP.
You administer Qlik Sense Server from QMC, the Web-based Qlik Management Console (Figure 6). Note that streams are an easy way to organize groups of apps for different audiences.
Learning Qlik Sense
I found the online articles and videos for learning Qlik Sense to be very good. As it turned out, I needed to spend quite a bit of time learning Qlik Sense, because there is a lot in the product that wasn't obvious to me at first glance.
While ease of learning and ease of use are two of the biggest selling points of Qlik Sense, I found it harder to learn and use than Tableau. On the other hand, compared to the first-generation BI products, which were notoriously difficult, Qlik Sense practically walks on water.
I like the way that Qlik Sense can connect to essentially any ODBC or OLE DB data source, Excel files, and most delimited text files, although the text data import is not as convenient as Tableau's. The way Qlik Sense handles Web data sources is pretty good, too. There are a few common systems of record that Qlik can't currently reach, but the company is working on that.
Qlik Sense's automatically indexed associative in-memory dataset and its facility for handling data too big for memory are nice features. I also like its way of automatically wiring the visualizations on a sheet, rather than making the analysis define the relationships.
Qlik's associative green-white-grey experience in which colors of displayed values indicate state (selected-selectable-not selectable) helps you to spot both related and unrelated data without having to dig -- a very nice touch. I also like Qlik's way of defining expressions, but not quite as much as I like Tableau's. Qlik Sense offers good control over the appearance of visualizations -- better than Microsoft Power BI, but not quite as good as Tableau.
The support materials are very good, but even so, Qlik Sense was not as easy as Tableau for me to learn or to use.
Qlik Sense is cheaper than Tableau but much more expensive than Power BI. That is consistent with its capabilities being intermediate between Tableau and Power BI, and makes Qlik Sense is a good value.
This story, "Review: Qlik Sense 2 chases Tableau" was originally published by InfoWorld.
Copyright © 2015 IDG Communications, Inc.
Shop Tech Products at Amazon