In beta: BeyondCore Apps for Office offers automated statistical analysis in Excel
For $99.99 a month, BeyondCore will let you find relationships in your data -- even if you don't know the difference between a T-test and a T-bone. Does it work as advertised? And if it does, is that necessarily a good thing?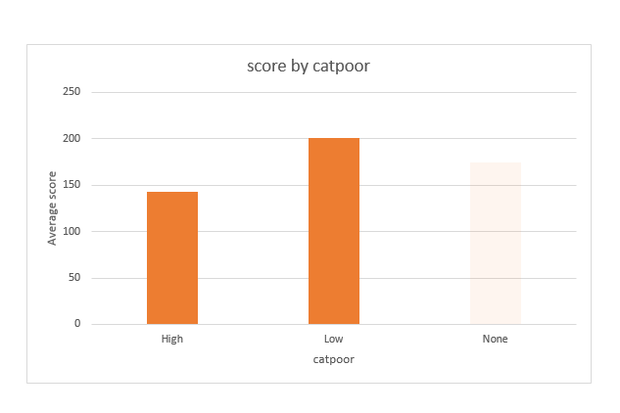 Call me a data snob, but I've got mixed feelings about putting easy, automated analysis into the hands of people who may not totally grasp the limits of what gets spit back. But for better or worse, that's the promise of BeyondCore Apps for Office -- a slimmed-down version of its Enterprise product that runs within Excel.
BeyondCore's Excel app has one specific purpose: Determine how other factors in your data influence the value of one numerical column in your spreadsheet. That could mean investigating how each of the columns affect something like lifetime customer value or retail sales per square foot.
Unlike most analysis software, BeyondCore Apps for Office doesn't make users decide what questions to ask their data. Instead, the software runs a slew of statistical tests on various combinations of factors and reports back on what relationships are statistically significant. "It's finding the right questions for you to ask and guiding you to the key insights," says CEO and founder Arijit Sengupta. And, it gives you results in downloadable Word or PowerPoint documents for easy sharing.
The plug-in, currently in invitation-only beta, requires Office 2013 for Windows, Internet Explorer 11 and a Microsoft account. It should be generally available within a few months, for $99.99/month per user. Your Excel data will go up to BeyondCore's server, but Sengupta says those servers have the same level of security as for its Enterprise customers, including HIPAA compliance (although if your data is extremely sensitive, you probably want some arrangement for the server to be inside your company's perimeter).
With my invitation code in hand, I found installation easy by following the company's step-by-step guide. I downloaded the app from the Microsoft store, registered for an account using my invitation code, opened an Excel workbook and added the app to a spreadsheet. To use the app, I signed into my account and uploaded the data to BeyondCore. The app then asked me just three questions: what I wanted to name the analysis, which numerical column I wished to analyze and whether I wanted to rename my measurement units to something besides "Units."
I uploaded a small sample spreadsheet of standardized test results by school and district, including data about number of students and percent poverty among the student body. Not surprisingly, poverty was the most significant factor in test results, here explaining 59% of the disparity in results.
What I also discovered is that BeyondCore's narrative and graphs don't display as you might expect if your influencing factor (independent variable in stats-speak) involves numbers and not categories. In the image below, the graph is showing the poverty rate groups out of order along the X axis.
The demo I received from BeyondCore made more sense, because it used data with non-numerical categories -- customer data such as state and acquisition source were compared with total lifetime purchases. So I altered my data to change numerical poverty rates into poverty rate categories of "low," "moderate" and "high." The resulting analysis graph made even more sense (although grouping the data instead of using the raw poverty levels did decrease the influence strength from 59% to a bit under 50%).
There's currently a limit of 10 columns and 100,000 rows; and you can only analyze a numerical category that makes sense to graph on a Y axis. So, if you've just got, say, 50,000 individual records of people who signed up for your newsletter, you'd need to come up with some numerical value column before using BeyondCore Apps for Office for analysis.
A major issue for any statistical analysis package is not the software itself, but the person who's running it. The less users understand the limitations of an analysis, the more danger there is of misuse. Having expertise about the data will help; but nevertheless, it might be useful if every report came with warnings in big bold letters: "Correlation is not causation!" and "Remember: Your data is incomplete!" I shudder to think of an eager new user who looks at a year's worth of customer data, sees that Massachusetts customers are by far the most valuable and concludes: "Let's pour resources in there!" -- when a year's worth of data for a hardware store chain might just reflect huge sales of snow-related items during Boston's record-shattering winter. If your sales spike during weather extremes, weather isn't included in your data and the time frame isn't long enough, all the "statistically signficant" results in the world won't help you predict sales by geography.
With those limitations in mind, BeyondCore Apps for Office might appeal to some Excel users who want to get statistical insights from data without having to know much about stats -- as long as they understand the limits of the tests they're running and their own knowledge. For those who have basic knowledge of statistics but don't always know which test to run on various types of data -- and who want to do their own data exploration and ask their own questions -- a service like Statwing (at half the price with a limit of 50MB per data set) might be a better option.
Copyright © 2015 IDG Communications, Inc.
Shop Tech Products at Amazon