If you're dealing with more than your share of problems -- either within your department or beyond -- Warren Zabloudil's new book may be just the tonic you need.
The book is called Excellence in IT: Achieving success in an information technology career, and it comes straight from the horse's mouth.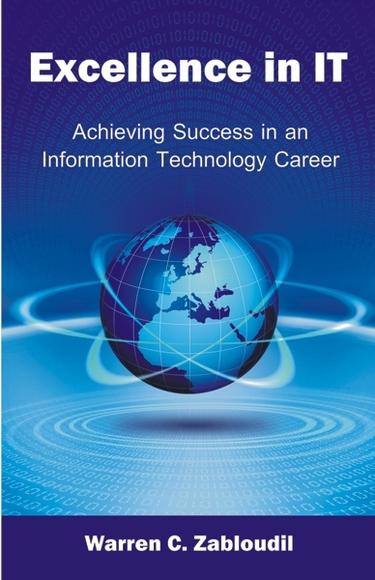 Zabloudil, who currently manages VMware and Citrix farms for a Department of Defense think tank he's not allowed to name publicly, has worked throughout the U.S. and in Europe in a number of capacities. He's got both private-sector and government chops, and has managed people as well as been an individual contributor. His certifications include MCSE and CNE.
"It wasn't my intention to write a book," he explains. "I just reached a point where I took stock of what I was doing. I had helped merge four companies into a homogenized [IT] organization, and did it relatively stress-free. So I started realizing I had some things to say and figured I could pass along some knowledge."
The bottom line, Zabloudil says, is "stress management. I've seen a lot of guys burn out. We're always a rookie, always turning out something new and learning something."
Warren Zabloudil has written a book about upholding high IT standards while maintaining balance.
The book, published by Universal-Publishers (Boca Raton), carries a $25.95 price tag. (It's about $2 less expensive on Amazon.)
The two chapters available for download include Chapter 1, about 'necessary assets' required to be successful in an IT career and Chapter 4, about understanding the end user. Other chapters cover bad habits, stress management, skill set management and IT team membership (including how to deal with problematic people).