12 Apple Watch details we now think we know
Apple's recently released WatchKit developer documentation tells us a lot more about what we can expect from the Apple Watch...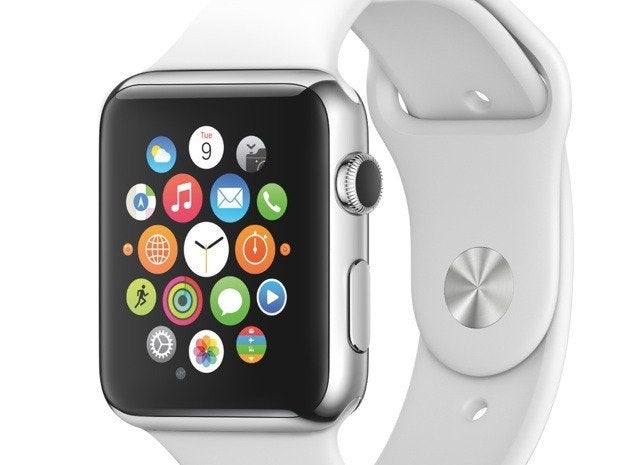 WatchKit revelations
Apple's recently released WatchKit developer documentation tells us a lot about what we can expect from the Apple Watch when it ships next year. Wall Street already anticipates 30 million sales of the device, so here's what we've learned in the last few weeks.
Must have iPhone
WatchKit confirms what we'd all expected -- the first Apple Watch apps will need an iPhone to actually run software. All Apple Watch apps will require an accompanying iPhone app with a WatchKit extension -- the app on the Watch will include only storyboards and resource files. "The WatchKit extension is the brains of the operation," says Apple.
Native apps: 2015
You won't always need an iPhone; Apple will let developers build native Apple Watch apps "later next year," the company has said. It's pretty clear which direction things are going: you can expect apps to become even more independent as the product line matures.
The Apple chip
Apple has built a new chip called the S1 SiP to power Apple Watch. This combines processors, Bluetooth 4 and 802.11b/g Wi-Fi capabilities in one place. It is inevitable that future versions of this chip will also host cellular functions: GSM, 3G and 4G (Samsung is working on this). That's when things will get really interesting.
Small is beautiful
WatchKit tells us that the 38mm Apple Watch display measures 340-x-272-pixels while the 42mm model measures 390-x-312-pixels. Apple expects users to be able to see everything in a frame without needing to scroll, which is why map snippets will only be as big as the display.
San Francisco
The Apple Watch runs a beautifully clear new font, "San Francisco." This font condenses or expands based on the size of its letters to make it less difficult to read. You can download and install this fresh typography from Wells Riley's GitHub page if you are running a Yosemite-based Mac.
Short and long
Raise your wrist and you'll see the currently active app in Short Look mode, which shows the app name, icon and any current information. Keep your wrist raised and you'll get the Long Look, which provides more detailed information. In this image, we see the Taptic Engine, which can be used to send a message to a loved one, and is an example of Short Look.
Gestures
Apple Watch is controlled through these supported gestures:
Vertical swipes scroll through the display
Horizontal swipes skip through pages
Digital Crown fast scroll pages
Swipe left or right to scroll through pages
Edge swipe up: Go to 'Glance' view
Edge swipe left: Back or Up a page.
Tap to select
Digital Crown
Apple wants slick Apple Watch user interfaces that fit on screen, but understands the need to scroll through some documents. Hence there's the Digital Crown, which makes it easy to scroll through pages without your fingers getting in the way.
Glances
Notifications, or "Glances," offer quick bursts of relevant information: breaking news, route information, or reminders. They will be "timely and relevant," and what you see may be based on situational data -- time, location and/or calendar. Instagram is working on an app that lets Watch users track and respond to the latest photos from friends as they appear.
Force Touch
Force Touch will display the contextual menu that's associated with whichever screen you happen to be in at the time you apply, well, a more forceful touch. This likely means a forceful tap on the Watch app will let you access the alarm, stopwatch or timer controls, for example.
Taptic Engine
Apple made a big deal about its Taptic Engine -- a linear actuator that produces haptic feedback -- when it announced its smartwatch. "Whenever you receive an alert or notification, or perform a function like turning the Digital Crown or pressing down on the display, you feel a tactile sensation that's recognizably different for each kind of interaction," Apple explained.
We know you'll also be able to use this to send a gentle tap to a loved one, but we don't yet know what new ideas developers will imagine for this feature.
One day
Apple CEO Tim Cook has suggested the Apple Watch will offer around a day of battery life and will boast a Retina display. Pre-announcement rumors claimed Apple has been working to improve battery life, so it could exceed expectations on launch.
Copyright © 2014 IDG Communications, Inc.
Next Up: Check out these related slideshows