Hands on: Toshiba's Chromebook 2 makes a fantastic first impression
With its high-quality 1080p display and spectacular speakers, Toshiba's Chromebook 2 isn't your typical Chrome OS device.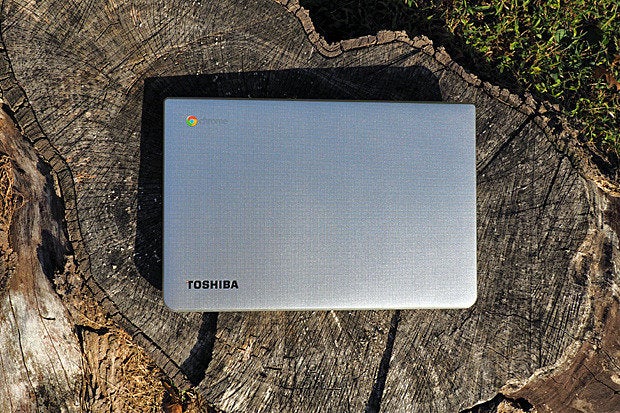 It isn't every day that a Chromebook manages to grab my attention. 
We see tons of new models, sure, but let's be honest: Most of them are pretty ho-hum, with nothing much to set them apart and more than a few major compromises. And the louder the hype, it seems, the more likely a device is to come up short.
That isn't the case with Toshiba's new Chromebook 2. The laptop, on sale now for $330, may not be making much in the way of marketing noise -- but based on my first impressions, at least, it could very well end up being one of the most compelling Chrome OS options available today.
Why? Well, let's start with the three things you notice first when using the laptop:
1. The display
Toshiba's Chromebook 2 is the first Chrome OS device to offer a 1080p display that's also a higher-quality IPS material -- not the cheap and grainy TN-based technology we see on the vast majority of Chromebooks. And let me tell you: That distinction makes a world of difference.
The Chromebook 2's screen is bright, crisp, and clear, with vivid colors and excellent viewing angles. The use of an IPS panel instead of TN is the most significant factor, if you ask me -- as we've seen on other recent Chromebooks, 1080p on a crappy screen still looks crappy -- but the combination of higher resolution and higher-quality display technology is a powerful pairing.
(I should note that Toshiba is also selling a lower-end version of the Chromebook 2 that's neither 1080p nor IPS; that system costs $250 and -- in case it isn't obvious -- is not what I'm talking about here.)
2. The size
With its 13-in. display, Toshiba's Chromebook 2 is pretty spacious compared to the more typical 11.6-in. Chromebook form. Smaller laptops have their own advantages, of course, but a larger display is definitely nice when it comes to getting work done.
The higher resolution comes into play here, too, making the area feel even greater because of the smaller on-screen elements.
3. The speakers
For now, I'll just say this: The Chromebook 2's front-facing stereo speakers are, to put it in technical terms, really freakin' good. The first time you play audio from the system, you'll be pleasantly surprised at how they sound -- and feel. (Yes, I said feel. That's how good they are.)
So, yeah: Toshiba's Chromebook 2 makes a solid first impression -- no question there. But from design to build quality and the important areas of stamina (listed for up to nine hours of use per charge) and performance (looking to be reasonable but not exemplary), there's plenty more to discuss about the device. And rest assured, we'll tackle all of it soon.
I'll be continuing to live with the Chromebook 2 for the next several days in order to get a rounded and complete picture of what it's like to use in the real world. Stay tuned for my full review; it'll be online before you know it.
UPDATE: Toshiba Chromebook 2 review: An attractive Chrome OS experience
Copyright © 2014 IDG Communications, Inc.
Shop Tech Products at Amazon