Cracked: The infamous Atari E.T. game mystery
Microsoft Xbox group finds long buried stash of Atari E.T. the Extra-Terrestrial games.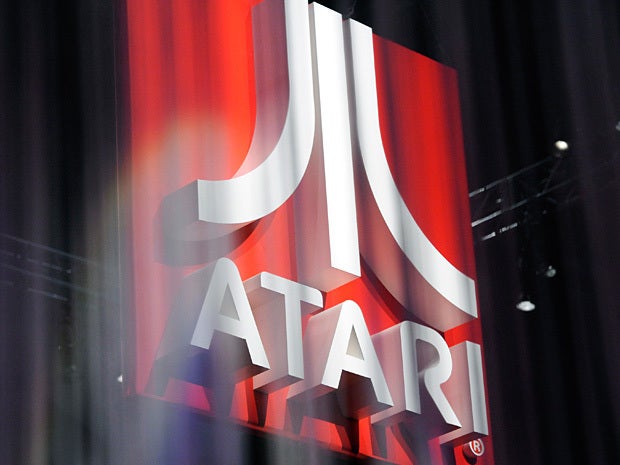 It was certainly the stuff of Urban Legend only this time it quite a bit more.  The story goes that Atari, facing huge losses and an even bigger hit to its reputation in 1984 buried what amounted to the gaming industry's Edsel – the E.T. the Extra-Terrestrial game.  The company supposedly buried "millions" of ET.. cartridges in the desert.   Years later in an effort to prove this story was true, Microsoft's Xbox group set out to find and dig the cartridges up as part of  a documentary it is producing with Fuel Entertainment and Lightbox called "Signal to Noise." Over the weekend the quest was wildly successful indeed finding the Atari stash buried in a long-closed Alamogordo dump.  Here's a look at the event.
E.T. was but one contributing factor – price wars and growing competition to name a couple others – that lead to Atari's massive financial losses during 1983 and 1984. This after the company's products, like Pong and the Atari 2600 system (pictured here) had pretty much defined the gaming industry to that point.
Workers take photos of recovered Atari games at the old Alamogordo landfill in Alamogordo, New Mexico, April 26, 2014. Documentary filmmakers digging in a New Mexico landfill unearthed hundreds of "E.T. the Extra-Terrestrial" cartridges, considered by some the worst video game ever made and blamed for contributing to the downfall of the video game industry in the 1980s.
Spectators watch the progress as workers search the old Alamogordo landfill for buried Atari games.
Workers monitor progress at the old Alamogordo landfill.
Randy Horn shows his personal copy of "E.T. the Extra-Terrestrial" at the old Alamogordo Landfill dig site.
The first recovered Atari cartridge and packaging recovered from the old landfill.
Workers at the dig site also discovered unsold cartridges of Atari's "Centipede," "Space Invaders" and "Asteroids."
A little local news background on the legend:
E.T. and the video game crash of 1983-84
Gamers play Pac Man on an Atari game console during E3 in Los Angeles.
Copyright © 2014 IDG Communications, Inc.
Next Up: Check out these related slideshows