5 questions to ask before you take a tech job
IT positions don't always match up to their interview hype. Ask these questions to ensure you know what you're getting into before saying "yes" to your next job offer.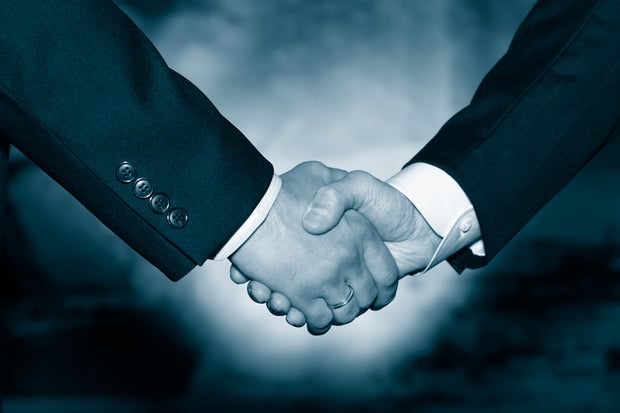 IT job offer? Before you say yes...
Before graduating in May from Bentley University with a bachelor's degree in computer information systems, Gregg Diamant interviewed with 30-plus companies. To differentiate one from the next, Diamant drew up a list of key questions, which helped him identify which positions were a good fit.

Asking carefully crafted questions can tell you a lot about a company's values and about the experience you'll gain, which, in turn, can shape your career for years to come, says James Kenigsberg. As a founding member of SaaS learning platform provider 2U, Kenigsberg has interviewed hundreds of people.

The homework helped Diamant, who happily took a job at Athenahealth as an MIS operations associate.

Read on for our list of questions and follow-ups.
Aligning expectations
There's often a big difference between a job posting and how the position plays out day-to-day, so ask what your typical daily duties will be. "You want to make sure your personal work preferences match the position," says Katie Kaplan, a technical recruiter at Mondo, an IT staffing firm. You might learn, for example, that you'll be working alone, with one specific responsibility, when you'd prefer to work more collaboratively on a range of technologies.

Follow-ups: How will this position change after I've been here a while? How will you use my skills if something unexpected arises? Kaplan says these questions show whether you'll have opportunities to grow your skills at this job.
Putting the pieces together
This question tells you how the role you're applying for fits in with the IT department. Matt Brosseau, head of recruiting and CTO at Instant Technology, a Chicago IT staffing and consulting firm, says this is particularly important for younger professionals because early positions shape subsequent career moves. "Make sure the work you're doing matches where you want to go."
Follow-ups: Find out about career paths, suggests Deepak Khazanchi, associate dean for the College of Information Science & Technology at the University of Nebraska at Omaha. Ask where this particular position leads next, he says -- to jobs with more responsibility? Management posts? Positions that require specific technical expertise?
Sussing out the state of affairs
Technology advances rapidly, but not all companies are able to keep pace. You don't want to come off as a diva, but neither do you want a job that will turn you into an expert in a technology that's on its way out.
Joyce Maroney, director of The Workforce Institute at personnel management software provider Kronos, advises candidates to ask about the project/product roadmap for the next one to three years. "Look for specific details in the answer. Non-specific answers to these questions may be evidence of a lack of strong technical vision," she says.
Follow-ups: What kind of training and support for ongoing education do you offer? Do you offer mentorships with senior IT leaders?
The passion behind the position
"People don't build technology for the sake of technology. They build tools and frameworks for people to use," says 2U CTO Kenigsberg. Does the department you'll join share that view -- is it driven to enable and advance? Or is its most ambitious aim just to plug along?
By asking about mission, you'll understand how a company views its IT department – and the particular job you're applying for. "This might help you find out what [the company's] values are: Are they driven by helping their clients, or is it just about keeping the CEO happy?" Kenigsberg says.
Follow-ups: How will my work contribute to the overall mission of the company? What outcomes will you use to measure those contributions? 
Seeking big-picture perspective
The company's attitude towards IT shows what kind of organization you'd be working for, says Bobby Knight, an SVP at IT staffing specialist Modis. Is IT viewed as a cost center or a profit center? "A more closely integrated IT department isn't viewed as overhead or a drain; it's perceived as being more effective," Knight explains. In addition, workers in cost centers tend to be seen as more expendable, especially when the economy goes south, he points out.
Follow-up: Will I have opportunities to work directly with the business lines? "Someone who understands the business side as well as the technical side makes for a more well-rounded IT professional, and is more valuable," Knight says.
Copyright © 2014 IDG Communications, Inc.
Next Up: Check out these related slideshows