Moto's new devices
Hands on: The first things you notice about the new Moto X
One of the most anticipated Android follow-ups of the year is finally here. Time to go hands on with the new Moto X.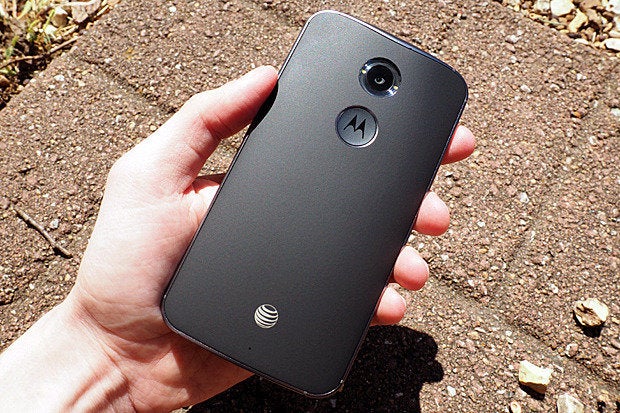 Moto's new devices
Show More
After living with the Moto X for the past year, it's been hard not to wonder: What could Motorola do to meaningfully move the phone forward for its second generation?
The first Moto X was by no means perfect, but boy, did it get a lot of things right. More than anything, it offered a cohesive and outstanding overall user experience at a level few other devices have managed to achieve.
And now, it's time to see what's next. Motorola's second-gen Moto X is set to go on sale later this month for $500 unlocked or $99 on contract (via "select" carriers including AT&T, Verizon, and possibly others).
I'm in the midst of living with the new Moto X to get to know it inside and out. I'll have an in-depth review to share before long, but for now, here are the first things that have jumped out at me as I've started to use the device:
1. The size
No question about it: As my colleague Barbara Krasnoff noted, size is inevitably the very first thing you notice when you pick up the new Moto X. And I'll be honest: At my first impression, at least, I'm a little disappointed with the way it's evolved.
One of the things that set the original Moto X apart was the fact that it didn't fall into the all-too-common trap of assuming bigger must be better. Some people prefer large screens, and that's fine -- but a lot of folks want a phone that's actually comfortable to hold and carry. And with its 4.7-in. screen and relatively compact footprint, the original Moto X was the first device in a long time to offer a truly ergonomic form in a compelling overall package.
The new Moto X is by no means huge, but with its 5.2-in. display, it's much more in line with the bulked-up size we've come to expect from flagship Android phones these days. For perspective, the device is slightly smaller than Samsung's Galaxy S5 -- certainly not unmanageable, but coming from the first-gen Moto X, noticeably less comfortable. That initial delight many of us felt when picking up the original Moto X and thinking, "Hey, this actually fits naturally into my hand!" is no longer there.
It's all relative, though: The new Moto X's design makes it feel smaller than it actually is, and compared to most other current flagship phones, its size really is quite reasonable. It just may require a bit of an adjustment (and/or begrudging acceptance) for those of us who had fallen in love with the extremely ergonomic and trend-bucking first model.
2. The style
Size aside, the new Moto X feels very much like a refined version of the original device's design. The phone is thinner, with a metal frame that gives it a more finished and premium vibe. Its back is nicely curved, though slightly less so than its predecessor's, and it retains the trademark Motorola "dimple" -- which is now noticeably more pronounced and surrounded by a metallic border.
Speaking of the back, you'll be able to get the new Moto X in your choice of colored soft-touch plastics as well as a variety of wood materials and -- in a new twist -- real leather materials. As with the first-gen phone, you can also customize the color of the highlights on the device to create any look you like. That level of choice and customization continues to be a very cool feature of Motorola's flagship phones and something you won't find anywhere else.
3. The software
Power up the new Moto X, and what do you get? Android. Not a heavily skinned version of Android loaded down with arbitrary changes and unnecessary bloat, but actual Android the way Google designed it. And man, is that refreshing.
With the new Moto X, Motorola's keeping up with what I like to call its "stock-plus" approach: Rather than mucking with things merely for the sake of change, it sticks with Google's attractive and intuitive user interface (the new-ish Google Now Launcher, to be specific) and focuses on making meaningful additions that actually add value to the user experience.
Most of those additions are enhanced versions of what we saw on the first-gen Moto X -- features like Moto Voice (formerly Touchless Control), which lets you activate and control your phone purely by speaking even when the screen is off. In this new iteration, you can customize the feature to work with any launch phrase and can also use it to interact with some third-party apps.
Active Notifications are still present, too, though that feature is now known simply as Moto Display. In addition to showing pertinent info on your screen anytime you pick up the phone, the device's display now lights up with notifications whenever you wave your hand over it.
All in all, it's the same excellent approach we've come to expect from Motorola, just with some new tricks packed in for good measure.
And that's all just scratching the surface of the new Moto X. There's still a ton left to explore, ranging from the phone's new camera to its performance, display, battery life, and the many nuances of what it's like to use in day-to-day life.
I'll be continuing to live with the new Moto X for the next several days to get the full picture. Stay tuned for my in-depth review -- and for hands-on coverage of Motorola's other new devices.
Lots o' fun stuff ahead, gang. We're just getting started.
UPDATE: Moto X (2014) deep-dive review: Android done right -- again
Copyright © 2014 IDG Communications, Inc.
Shop Tech Products at Amazon