Verizon announced its financial results last night, hinting that the Apple [AAPL] iPhone 5 is set to ship this Fall -- though only by pointing at market rumors.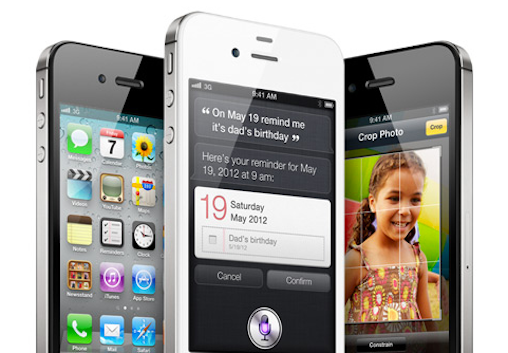 Why are we waiting?
Analysts asked the company why some customers have been holding back on handset upgrades, to which the company CFO, Francis J. Shammo said: "There is always that Rumour Mill out there with a new phone coming out in the fourth quarter. And so people may be waiting."
That's a pretty vague reference and could simply mean the company chief is looking to the range of handsets expected to appear for the Christmas quarter, but with most manufacturers likely holding back on significant releases in the period for fear of going up against the market giant that is the iPhone it would be a surprise if he was thinking about anything else.
Of course, this isn't definitive evidence of Apple's plans but with carriers in Europe and the US recently reported to be stockpiling the Apple-designed new nano-SIM for use in future handsets the circumstantial evidence continues to pile up.
The company also predicts a continued migration of data traffic away from 3G in favour of 4G/LTE. Verizon spent 23 percent less on deploying new wireless infrastructure in Q2. "You will recall that in the first half of last year, we were spending more for 3G capacity in connection with our initial launch of the iPhone," Shammo said.
First time smartphone
The company activated 2.7 million iPhones in the period, up from 2.3 percent in the same quarter a year ago. 25 percent of these were to customers new to the carrier while the rest were people upgrading to new devices. "Importantly, more than 40% of customers upgrading this quarter were buying a smartphone for the first time," he added.
Eyes will be on AT&T that announces its financial results next week, on July 24 (the same day as Apple's financial call). Will we see continued growth in iPhone sales figures and 4G use, and will that company also promise further growth in Fall?
That company announced low levels of iPhone churn and 4.3 million activated Apple smartphones in its previous quarter announced earlier this year. The company is also testing Apple's new nano-SIM on its network.
Another report in the last week seemingly confirms some of the most widely-predicted iPhone 5 features, including a 1GB on-board memory, 4G/LTE support and inclusion of NFC support on the handset.
Accurate Android?
Apple is characterized as losing the smartphone war to Android in the US. These figures are called into question by carrier statements on iPhone activations, according to Daring Fireball.
Those figures fly in the face of claims Android is accounting for 51 percent of smartphone sales giving iPhone 50 percent share of the actual market. This suggests that while Android sales are strong, many of these devices are sitting on shelves in carrier warehouses.
Despite some questionable claims that the device will ship next month, the main theme of most of the iPhone speculation across the last week continue to suggest the device won't appear until Fall, in line with most people's expectations.
Attacking the low end
It also seems Apple intends maintaining sales of the iPhone 3GS once the iPhone 5 makes its debut. The company this week cut the cost of that device to under $200 in India, and has already disclosed its plan to make iOS 6 available for the veteran handset. It's Apple's attempt to cut into lower-end handset sales in its quest to reduce the threat posed by the Android ecosystem.
Jefferies analyst, Peter Misek, said in May: "Apple has signed an agreement "with a major global distributor" which will look for ways to penetrate the pre-paid and developing markets. He thinks the phone will be repriced (at the wholesale level) from $375 down to the $200 to $250 range."
Manufacturing of the new iPhone with a view to ship the device in Fall has begun, a Wall Street Journal report revealed this week.
I'm anticipating a mid-late September reveal followed by the device shipping in quantity in early October. If you're not in the market for a phone, the iPad nano seems set for introduction later that month, in keeping with the iPod launch of 2001.
Also read:
Got a story? Drop me a line via Twitter or in comments below and let me know. I'd like it if you chose to follow me on Twitter so I can let you know when these items are published here first on Computerworld.