For some enterprises, online video has become a vital tool for training, security, sales, marketing and other functions. And along with that growth in the use of video comes increased demand for users to be able to find exactly what they need.
Video search technology enables users to find specific videos, or to search within videos for key words and phrases spoken in a presentation, text such as subject titles and subtitles, particular people or topics and other content.
In an August 2009 survey of 210 corporate IT and business professionals by research firm IDC, almost 45% of the respondents said that they already publish videos on their public-facing Web sites and another 16% said that they plan to do so.
And in a May 2010 poll (download PDF) of 2,412 consumers by media and communications consultancy Frank N. Magid Associates Inc., half of the respondents said that they watch online video at least once a week, up from 43% in 2009. Although short-form videos, including those on YouTube, are the most popular content for online viewing, some 40% of the respondents said that they watch either full-length TV shows or movies online.
"In the corporate world it's not uncommon for a video to be an hour long, and you want to be able to jump to the 10 minutes that you really want to watch" rather than sit through the entire 60 minutes, says Dan Rayburn, an analyst at research and consulting firm Frost & Sullivan in New York. Searchable video "allows you to consume more content a lot faster; it's lot more targeted," Rayburn says. And that, in turn, translates into improved productivity.
Further, he says, a big part of managing video is making it possible to search for specific content.
Susan Feldman, an analyst at IDC in Framingham, Mass., says, "Just like presentations, images and video contain enterprise information that can be used and reused for marketing and messaging."
Although video search functionality will likely prove to be an increasingly important corporate tool, it can be expensive and challenging to set up a system that's capable of reliably searching through video.
Video's security uses
Companies are discovering a variety of ways to make use of searchable videos. Hilton Americas, for example, uses the technology to improve security and customer service at its hotels. In November 2009, the hospitality company deployed technology from San Francisco-based 3VR Security Inc. that makes raw video searchable. With 3VR's SmartRecorder system, Hilton can search video to find lost luggage, identify license plates in hotel parking lots and reduce employee time theft, among other things.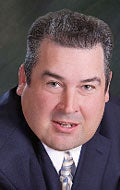 The 3VR system supports highly detailed searches; for example, it can search based on the direction in which people or objects are traveling and the color or size of objects, says John Alan Moore, security director at McLean, Va.-based Hilton. The system is also good with facial recognition. At one Hilton site, an unauthorized person entered an employee-only area of a hotel and was apprehended with the help of the 3VR technology.
"We used his image and set up the alert system on him, and the next day he tried entering the back of the [hotel] again and we received the alert e-mail, located him and had him arrested," Moore says.
Hilton uses the 3VR system's ability to recognize and count license plates to verify the number of vehicles that come into and out of garages during events. "If someone runs through the gates, we have their license plate [number] and a video of the incident to pursue damage costs," Moore says.