Apple's iPhone 4 is 'the one to beat'
Overall design, new OS, FaceTime and super hi-rez screen make a powerful combo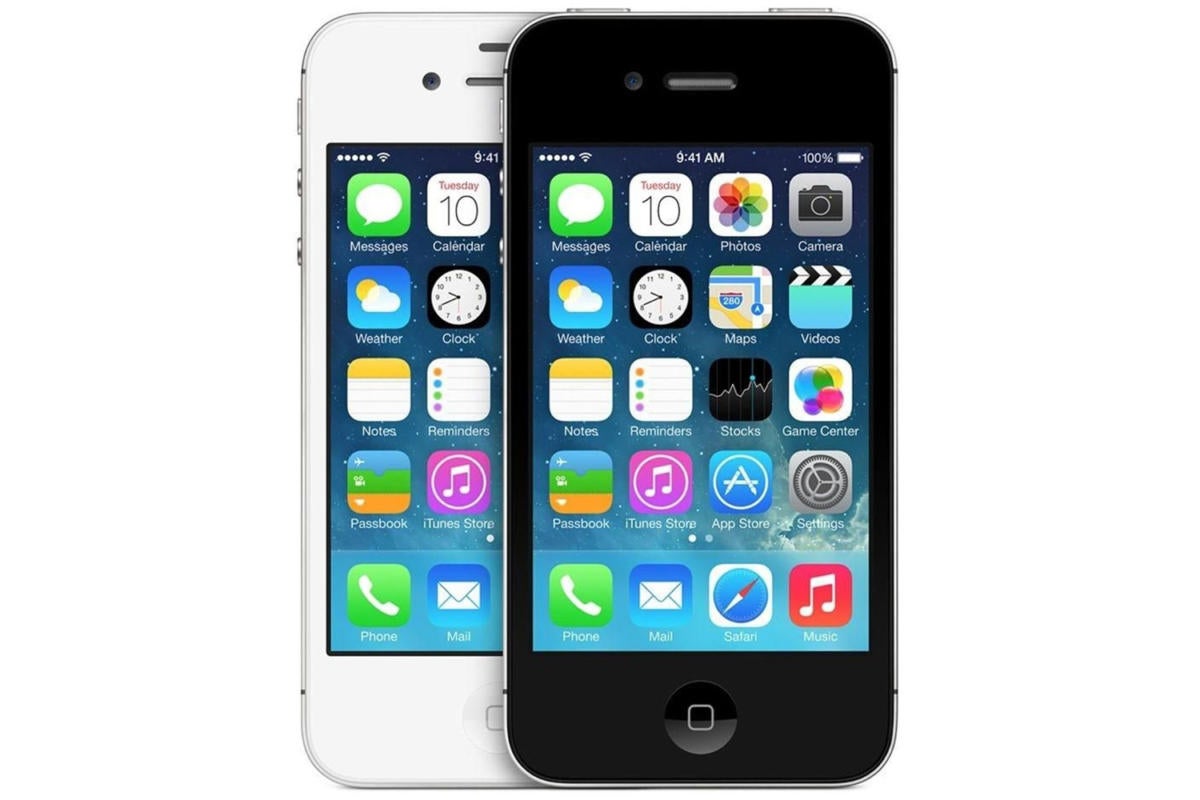 Last Thursday, Apple released its latest bit of hardware, the iPhone 4. Perhaps you've heard of it?
After months of anticipation, the iPhone 4 is finally in users' hands. Although many details were revealed in the Gizmodo leak in April, two months before Apple's official announcement of the new iPhone at the Worldwide Developers Conference (WWDC) three weeks ago, the controversial unofficial sneak peak failed to give away all of the goods. Apple CEO Steve Jobs pretty much filled in the blanks at WWDC, but there's no substitute for actually having the iPhone 4 in hand -- even if it means waiting in a line of hundreds outside an Apple Store on launch day, as I did.
Unlike past years, when the iPhone was available only through Apple or AT&T stores, this year's models was available on Day One at Radio Shack, Walmart and Best Buy. Each had a limited number of iPhones in stock, and some early buyers had better luck finding the devices at one of the consumer electronics retailers than at Apple's own stores.
Retailing for $199 (if you wanted the 16GB model) and $299 (for the 32GB version), the iPhone 4 knocks the previous 3GS model into the entry-level role, with the 8GB iPhone 3GS selling for $99. But the 3GS, while still a nice device is now last year's news.
A new look
The iPhone 4 comes in a smaller, tighter and sleeker package than its predecessors did. I've always been a fan of the iPhone's appearance. The Zen-like minimalism, the lack of superfluous hardware buttons and the absence of blinking lights won me over from the start. None of that has changed, really, except for one thing.
I've appreciated the variations in shape and size as iPhone models have evolved since the first model debuted in 2007, but I never questioned the build quality or materials until a recent product release made me, for the first time, look at my iPhone 3GS in a different light. Suddenly, in comparison to the new hardware, the 3GS felt flimsy and a little cheap. The new product that made me feel that way? It wasn't the latest Android phone, or even a phone at all. It was the iPad. Apple's mobile operating system wrapped in a thin aluminum-and-glass shell not only tied in nicely with the company's hardware lineup, it also made the then-current iPhone and iPod Touch look like toys.
The iPhone 4 does not look like a toy. It doesn't feel like a toy. It doesn't act like a toy. Though it retains the classic iPhone appearance, the iPhone 4 looks more like a technological ice cream sandwich: twin sheets of glass enveloping modern mobile technology ringed by a thin metal band. It's the kind of device that looks like it's expensive and -- backed by a solid build and quality materials -- it feels expensive as well. In hand, the smaller body, the lack of flex, and the 4.8-oz. weight deliver a feeling of luxury. The drawback, given the glass front and back, is that the iPhone 4 is a fingerprint magnet, it feels less organic than previous versions and it's perhaps even a tad slippery. There's something about it that makes me want to hold it with a death grip, just so I don't drop it.
According to Applebut glass is still glass. Perhaps it's just the double dose of paranoia that comes from worrying about two glass surfaces, or just that ultra-luxurious feel, but I worry more about dropping this model than I did with earlier iPhones.
While new owners will no doubt spend a lot of time ogling their iPhones, they'll spend even more time staring at the phone's screen. The 3.5-in. display is the same size as before, but the screen has seen some serious enhancements. Featuring IPS technology for greater color accuracy and improved viewing angles, the new "Retina" display squeezes a 960- by 640-pixel resolution into that 3.5-in. screen. The result, 326 pixels per inch offers a higher resolution than the average eye can differentiate at 18 inches. (For comparison purposes, the sharpest MacBook Pro screens offer resolutions that are less than 133 pixels per inch.) While the details can be debated, what is absolute fact is that this is a gorgeous display. Text is smooth as can be (even at small sizes), photos look like high-quality prints, and high-resolution video appears film-like. This screen -- without hype, prejudice or apologies -- is simply the best display available on a mobile device. Period.
The internal chip set has been revamped, too. The iPhone now delivers much faster processing thanks to Apple's own A4 processor, which is also used in the iPad lineup. And memory has been bumped to 512MB, twice that of the still-new iPad and the earlier iPhone 3GS. The iPhone 4 also has a gyro sensor. In concert with the Compass, GPS and accelerometer sensors, the gyro opens the door for new ways to interact with apps, as demonstrated by Jobs' demo at WWDC, where he played a Jenga variant.
The iPhone 4 still tops out at 32GB of storage -- and that space might fill up quickly once you start using the camera, which gets some significant enhancements. Although Jobs was careful at WWDC to explain why a higher megapixel count doesn't necessarily mean better pictures, Apple still upgraded the rear camera to a lens that can shoot 5-megapixel photos. Using a backside illuminated sensor for surprisingly sharp photos, even in low light, the new camera bests the current competition and it can shoot 720p high-definition video at 30fps. Fast motion doesn't blur or pixelate, and the videos look great even on high-def screens.
Apple has built an LED light into the iPhone to help illuminate subjects in settings where lighting is poor. The flash does help in those situations, and I've noticed that the software does a pretty decent job of adjusting itself so that subjects aren't washed out, and that skin tones and colors stay fairly accurate. The flash itself can be set to on/off/automatic by tapping the on-screen control. Multitouch taps can also be used to manipulate the digital zoom or switch between taking still photos and video.
The iPhone's new camera system also features a front-facing lens. It isn't a world's first, but it's a welcome addition. With the tap of an on-screen control, you can switch from the rear-facing camera, which is normally used for taking photos and video, to the front-facing one. With a lower resolution, it doesn't offer the same quality as the rear-facing camera, but being able to quickly grab self-portraits is nice. And of course, that isn't the only use for this camera. (More on that later.)
Perhaps the most controversial hardware change involves the metal band that wraps around the iPhone's top and sides. It not only provides a rigid structure for the device, but also acts as the antenna for the wireless radios. That's apparently causing problems for some iPhone 4 owners who have seen their AT&T signal drop when they hold the phone a certain way -- especially if it's in their left hand. The issue involves the area of the metal band on the lower left side of the iPhone, and I've personally seen the signal drop on two different iPhone 4s; this is a real issue. But from what I've seen, it doesn't affect everyone. My own phone doesn't have that problem.
With an eye on signal strength, I ran a series of tests using Speed Test, an iPhone app that allows you to check download and upload speeds. On the three most recent models -- the iPhone 3G, 3GS and iPhone 4 -- download speeds ranged from 1.5Mbit/sec. to 2.68Mbit/sec. and upload speeds ranged from 250Kbit/sec. to 1.5Mbit/sec. Your mileage will certainly vary depending on signal strength, network traffic and other variables. (Some of my tests ran faster on the iPhone 4 when I used my hands to block the steel band.) But it's safe to say that -- antenna issues notwithstanding -- the iPhone 4 delivers the same download/upload speeds as earlier models.
Apple has already issued a statement about the signal strength problem, and my expectation is that the issue will be cleared up -- either by software or through a future hardware revision. Some reports yesterday even indicated an update could arrive as early as this week from Apple. But if you're worried about this, you have three options: Wait and see how Apple responds; buy an iPhone 4 anyway and, as Jobs suggested in an e-mail to one person, don't block the metal band; or decide that this may not be the phone for you.
The iPhone 4 runs on Apple's recently released iOS 4. While Apple's new operating system does breathe new life into the older 3GS model (though 3G owners have seen slowdowns), iOS 4 truly shines on the iPhone 4. For instance, I know that most applications written for iOS 4 actually save their state and pause when switched away, only to resume once they're running again; but the action of saving the app state and reloading the saved state happens so quickly, it's as if the app was running the entire time. In other words, when you switch between apps on iPhone 4, they're instantly available for manipulation.
Ultimately, iOS 4 absolutely feels like it was designed with the iPhone 4 hardware in mind. The result is the logical harmony evident in hardware and software designed to work in concert. Nowhere is this union of software and hardware more appealing than with FaceTime.
FaceTime
FaceTime is a new feature that makes it possible to engage in video chats using the onboard cameras -- and it may be the single reason a lot of people are buying the iPhone 4. I've used it a few times already, and I can say with certainty that it isn't a gimmick. True, both callers have to have the iPhone 4 and both must be on a Wi-Fi network. Connection times vary between five and 20 seconds, but the implementation is so simple that it all works with no configuration on your part. Whether you navigate to a person's contact info to initiate a FaceTime session or switch to FaceTime during a phone call, using FaceTime is as simple as tapping a single button.
While on a FaceTime call, you have the option of switching between the front-facing camera or the rear-facing camera, another option that is just one on-screen tap away. FaceTime calls don't use any of your carrier minutes, since they're conducted over Wi-Fi. And the video quality varies from OK to very good; on a decent Wi-Fi connection, there' s no video lag or broken audio -- even if both people are talking over each other. On a great Wi-Fi connection, FaceTime is just amazing. Three years ago, I said the original iPhone represented "tomorrow's technology today." That's exactly what FaceTime feels like now.
Using Mi-Fi, I was even able to test FaceTime while I sitting in a parking lot. I called Apple's 1-888-FaceTime number, connected with an employee, and had a brief video discussion while waiting for an order of sushi. I've also done FaceTime chats with several iPhone 4 owners. It's the feature people usually want to see when they find out I have the new iPhone.
FaceTime is based on a veritable alphabet soup of open standards, and if these open standards are as easy to implement as implied, Apple should incorporate this into iChat, as soon as possible. And other smartphone makers should roll out their own versions, because this technology should not be limited to just the iPhone 4.
Obligatory AT&T rant
There is one glaring flaw affecting the iPhone that Apple should address immediately. It's not a new notification screen, it's not the curated App Store and it is definitely not the exclusion of Adobe's Flash. (Actually, thanks for that last one, Apple; I like browsing Web sites without annoying Flash ads, and I block Flash using ClicktoFlash on all of my Mac OS X machines anyway.)
The one thing that needs to be addressed is AT&T. Every new iPhone user means another iPhone user killing my 3G bandwidth. Bad, Apple! That's a very bad Apple.
I've decided that AT&T is incompetent at worst and incapable at best, so please, please make the iPhone available for Sprint, Verizon and T-Mobile service. If the flood of new users crashes their networks, at least we'll be in good company. But three-plus years with AT&T is enough; spread the pain around.
That said, the two spots along my daily commute where I often drop calls have actually improved over time. The reception on my 3GS in those areas resulted in garbled transmissions for a couple of seconds. Not so with iPhone 4; voice quality and signal are now consistent throughout my commute, which makes the widely publicized signal strength issue that much stranger. Is this the result of AT&T network upgrades? Better hardware in the new iPhone? I don't know. But it is noteworthy.
Also notable is that this may be the first year in which AT&T's activation servers didn't cause any unnecessary delays on launch day (although AT&T and Apple got black eyes for the prelaunch ordering woes). Last year's 3GS and the previous year's 3G launch were plagued by activation problems; I didn't read a single story about that kind of thing this year. The long lines this year were due solely to the iPhone's popularity, not activation issues.
Better than Droid?
Any discussion of the new iPhone would be incomplete without acknowledging Motorola's Droid and other Android-based smartphones, which are quickly coming to be seen as the iPhone's main rivals. Android smartphones -- that is, devices from other manufacturers that run on Google's Android operating system -- are becoming more prevalent, and they are available through any carrier.
Shop Tech Products at Amazon