Toshiba will start shipping its Excite LE tablet next week, which the company claims will be the thinnest tablet yet.
It has a 10.1-inch display, is 0.3 inches (7.7 mm) thick and weighs 1.18 pounds (535 grams). By comparison, Samsung's Galaxy Tab 2, which also has a 10.1-inch display, is 0.38 inches thick and weighs 1.3 pounds. Apple's iPad 2, which has a 9.7-inch screen, is 0.34 inches thick and weighs 1.33 pounds.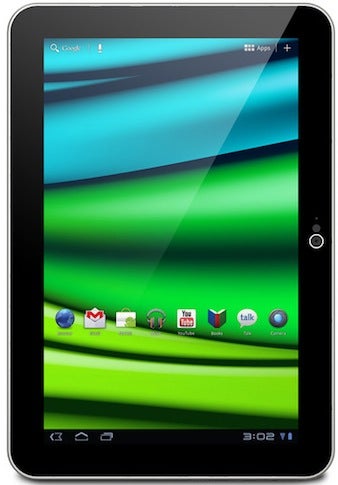 The Excite LE will be priced at $529.99 for a 16GB model and $599.99 for a 32GB model, and will initially ship only in the U.S. That's a bit pricier than the iPad 2, which is $499 for the 16GB model. Apple is expected to announce a new version of the iPad next week.
A Toshiba spokeswoman couldn't confirm any plans to sell the Excite LE outside of the U.S., but said variants of the device could show up in other countries.
The tablet runs the Android 3.2 OS and will be upgraded to Android 4.0 in the spring. It gives up to eight hours of battery life, according to Toshiba, and runs on a 1.2GHz dual-core OMAP 4430 processor from Texas Instruments. Features include front and rear-facing cameras, and micro-USB and HDMI (high-definition multimedia interface) ports.
Toshiba already offers Android tablets with 7-inch and 10-inch screens.
More tablet info
The table below shows the most recently announced tablets as reported by Computerworld. Click a tablet's name in the leftmost column to read a news story or review with more information about the device, or view a larger table with more details about each product.
Table created by Computerworld staff using Zoho Creator.