Working together: 3 new team collaboration tools
Flow, Glip and Slingshot try to enhance the ability of teams to interace using a variety of tools.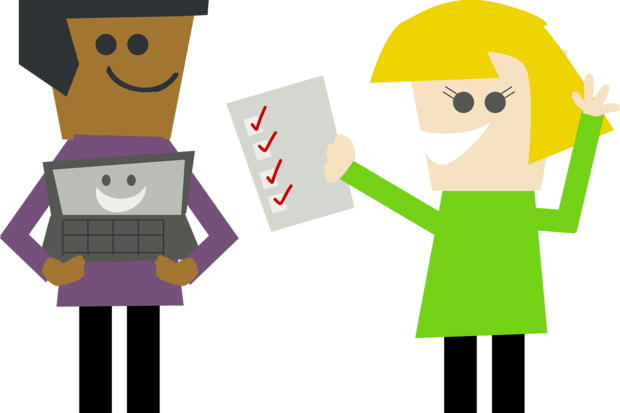 The concept of how we collaborate is changing. Better tools are being developed that help workgroups put together documents, quickly schedule meetings and chat with each other.
When business first started operating online, collaboration was largely done via Internet-connected email, where messages could be sent in minutes. But these days, an overloaded inbox can be the enemy of quick collaboration. Then, starting in the '90s, instant messaging via AIM, Skype, Yahoo and others became a quicker alternative to sending emails. But it still wasn't a complete collaboration package.
Today's collaboration environment includes tools for text chats, bulletin boards, video conferencing, screen sharing and scheduling meetings. There are dozens of workgroup collaboration tools these days, starting with video conferencing (such as Citrix GoToMeeting and Cisco WebEx) and moving into more sophisticated internal social networking setups (such as Yammer, SocialText and Jive).
Among these are a number of lightweight products that offer quick and near-real time collaboration. Some have been around for several years (such as FMYI) and some have come onto the market in the past year.
This review looks at three of the newcomers: Flow, Glip and Slingshot. While all have some things in common -- all three seek to enable collaboration and can be used either on desktops/laptops or on mobile devices -- they all do somewhat different things in the collaboration space. Indeed, you might want to purchase more than one of them to handle your needs.
I tried them out them on a small network using Windows PCs, Macs and iPhones. I looked at what these tools offer small workgroups (up to about 20 people), whether they are easy to use, how potent they can be in terms of lessening the number of emails you need to deal with and which particular circumstances they are best suited for.
Flow is about tasks, and the more that you can concentrate on a series of well-defined tasks the more productive you will feel with it. It comes from MetaLab, which also makes Peak, a workgroup collaborative tool that connects various social cloud accounts.
Flow has versions for the Web, iOS, Android and the Mac (this last requires OS X 10.7 or later). The Web client offers a menu on the left while the rest of the workspace can show a calendar, tasks or a threaded conversation stream (with an input field at the bottom) using either a one- or two-column format.
You define a task, schedule when it is due and who is helping complete it, and upload documents either from your own computer or from a connected Dropbox account. While this is handy, because Flow concentrates so much on tasks, some things just don't fit. For example, tasks can be scheduled for a specific day but not for a specific time within that day, making it difficult to schedule meetings among task participants.
The service is extremely easy to learn and use. When you complete the signup process, you are brought into a series of simple on-screen tutorials that highlight the menus and prompts needed to get started with creating lists and tasks. The screen layouts are clean and consistent across the Web and mobile clients.
One of Flow's strengths is in its numerous notification options. You can receive a daily email digest of your tasks, change the notification settings to hourly or not at all, and toggle between a dozen different activities such as being notified if you are mentioned or if a new task is assigned. One downside is that these notification settings can't be accessed in the mobile client.
Another nice touch is an optional text editor for the body of your task messages that works like GitHub's Flavored Markdown editor, which lets you add HTML links, simple numbered lists and blocks of code. If you mistakenly delete a task (the icons are small and I found it was too easy to click on the wrong one), you can restore it if you realize your mistake within a few hours.
On the Web version, some image file contents (such as PNGs) can be previewed in the dashboard; others (like TIFFs) you'll need to click on to view. On the mobile version, no file previews are available, possibly to save screen real estate. In either case, you can't edit attached documents -- you can just view them. Each item in the task list can be "liked" by each team member, similar to Facebook likes.
Teams have three different access rights: member, guest and admin. Team owners set these up when they create your account. Guests can only view the particular content that they are explicitly invited to see. Admins can change the access rights at any time. And members have full read/write rights but can't change others' access rights.
Flow has six different pricing plans, all of which are billed on an annual basis. The Team plan allows up to 10 people to share 10GB of storage and five different workspaces for $49 per month. There are additional plans that can go to $250 a month or more. The first 30 days of any account are free, with no need to supply a credit card.
Bottom line
If you don't need to schedule meetings, or already use something else such as Outlook, then Flow is a good choice. Depending on your usage, it could also be cheaper than Glip.
Like Flow, Glip (which was introduced last fall) is geared around tasks: How to start a task, who is working on a task and when to schedule a task for completion.
In addition to keeping track of your tasks, you can also track text chats with individuals or with groups of correspondents (in that, it's similar to Yammer, FMYI and Jive, among others); these chats can include Web links, images or other documents.
In fact, if you have used Facebook you already have a pretty good notion of what is involved with Glip. It is useful for small workgroups, especially those involved in collaborating on pictures or documents.
At the top of each threaded conversation is a text entry box with a selector icon to the right. This is how you post content to each conversation. When you click on the icon, you bring up the main action menu of Glip, where you can type in a comment, upload a file, start a video chat session or organize an event. This is a very clean and simple mechanism and demonstrates Glip's power and utility.
Each chat session has its own thread that you can access from the main Glip menu on the left-hand side of the screen.
Images can be previewed in the stream and annotated with comments, which is helpful when you are working on a photo shoot, for example, or trying to select the right image for a brochure. The annotation or preview doesn't work for TIFF images, however.
Video chats are done through a service called Zoom. The integration with Glip is a bit clunky: When you start a video session, you are taken out of Glip. In addition, I had some problems getting my sessions to start up.
Each threaded conversation in Glip is assigned a special group email box such as 123445@strom.glip.com. Any messages that are sent to that address will show up in the conversation's stream, and any attachments the come with the email will also be posted. This is a quick and easy way to share files. It also means that your co-workers can participate in the conversation before they sign up for the service, a nice feature. Any HTML or rich formatting inside the email messages is removed, however.
Of the three services tested, Glip offered the most granular control over notifications that it sends via email or by text to your mobile phone. (Flow comes with some customization but not as much.) For example, it can play a sound when a new message arrives or send just an email notice.
Glip supports groups of users in two different ways: You can set up teams for particular projects or create ad hoc groups of three or more users to share some documents quickly.
Glip is also the most extensible of the three services. Its integrations are fairly effortless, including the ability to share files from your accounts on Google Docs and Dropbox and to synchronize events to your Google Calendar. You merely follow the pull-down menu choices; there is no need for any additional action outside the workflow.
There is also a list of upcoming integrations; users can vote on their priorities, a nice crowdsourcing touch. However, you can't do any collaborative editing in the conversation stream; you have to leave Glip and use another service such as Google Docs or Dropbox.
There are also extensive FAQs and help screens, but the user interface is very clean and I didn't need much support at all to get up and running.
Glip comes in Web, iOS and Android versions; the mobile apps retain most of the look, feel and functionality of the Web app.
The service has a generous pricing schedule: It is free until your workgroup hits 10,000 total posts, 5GB in storage or 500 video chat minutes. After that, it costs $5/user/month or $50/user/year. Once you pay for your account, you become the admin for your domain, which is so incredibly simple that I wonder why other services haven't done something similar.
Bottom line
Glip has the most features and is the easiest to use of the three services I tested. Its mobile clients also come very close to matching the features and user interface of the Web experience.
Slingshot is the only service of these three that offers both screen sharing and lightweight video/audio conferencing. You wouldn't use this tool for running a large meeting with dozens of participants, but for more limited (up to about 10 people) collaborations it works well.
You set up a video session and then each participant connects using a local Slingshot client, either from a mobile device or from a desktop app. Both apps have a small series of menus in a narrow column, very like services such as GoToMeeting. But Slingshot lets you share anything that you have on your mobile device, while GoToMeeting allows you to share only Web pages and Office documents.
Each session has its own unique identifier that is given out to participants either over the phone or via an email message. This is similar to how WebEx and other video conferencing tools work.
Slingshot offers Android, iOS, Mac (OS X 10.7 or later) and Windows clients (the last of which requires .Net Framework v4 or better and Windows 7 or 8). I had trouble using the screen-sharing feature on a Windows 7 PC with 2GB of RAM: my screens were shown upside down and backwards. I suggest using a system with at least 4GB of memory.
A separate Web client tracks administrative items such as user access and accounting details. You can start sessions from a Web browser but it will then bring up your client for the actual working parts of the app.
Common Office documents can be uploaded, viewed and downloaded as part of a shared session by dragging them into the interface. Users who don't have the client software can participate via a built-in audio bridge (but without a video feed). Sessions can be initiated from a mobile client, which is a nice feature that some of the larger video conferencing services don't yet support.
During an audio/video session, you can also create text chats and meeting notes, just like WebEx and other conferencing tools. They are not archived although they are listed in the Web admin panel. However, there is no event scheduling function.
Shop Tech Products at Amazon