Android Wear
Android Wear deep-dive review: A smart start to smartwatch software
An in-depth look at Google's new platform -- where it shines and where it falls short.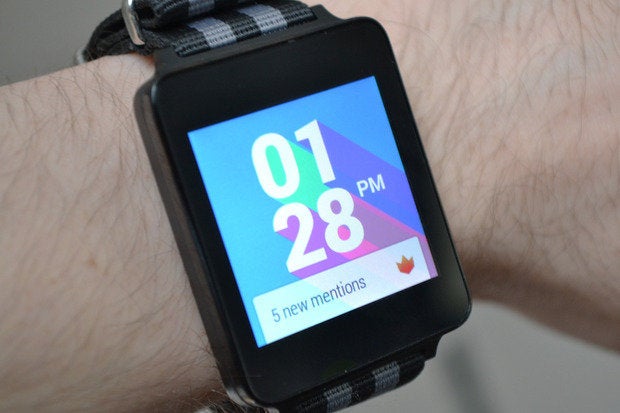 When it comes to smartwatches, Dick Tracy set a difficult standard.
Over the past few years, companies large and small have been struggling to convince us we need computers on our wrists. And let's not beat around the bush: Their efforts have all been pretty underwhelming.
From the Pebble to the Galaxy Gear (and all of their subsequent variations), no single smartwatch has managed to crack the code -- to establish a compelling use for the technology that's also stylish and simple to operate.
Now it's Google's turn to step up and take a swing. With its new Android Wear platform, Google is hoping to do for smartwatches what it's already done for smartphones: Create a massive and expandable platform that'll attract hordes of manufacturers, developers and, ultimately, consumers.
So what's Wear actually like to use in the real world -- and could it succeed where so many other efforts have failed? I've been living with the platform for the past two weeks to find out.
(Note: This review will focus specifically on the software side of the Wear experience. For a detailed look at the first Wear devices, click over to my separate Samsung Gear Live vs. LG G Watch: A real-world evaluation review.)
Getting to know Android Wear
When you walk around a city talking into your watch, you're bound to get a few quizzical glares. In that regard, wearing Android Wear makes you feel a bit futuristic and ahead of the curve -- kind of like living out a James Bond fantasy (minus all the explosions and scantily clad co-stars).
The best way to describe a Wear watch, I think, is as a device that makes it easier to keep up with the information you need. And thanks to all the data Google has collected about you and your world, Wear is in a unique position to provide that service.
Case in point: The heart and soul of Android Wear is Google Now, the intelligent virtual assistant Google has woven into Android and Chrome over the past couple of years. Google Now uses a combination of search data from your Google account, location data from your mobile device and cues from things like your Gmail messages to compile bite-sized tidbits of info -- known as "cards" -- that appear contextually throughout your day.
You might get a card in the morning alerting you to traffic on your route to work, for instance, or a card with directions to a business you searched for earlier in the day. Some cards are as simple as the number of steps you've taken so far that day or the weather for your area -- or for an area you'll be traveling to in the near future. Others are more surprising, like a card that might appear on a Friday evening with the current drive time to a bar or restaurant you tend to frequent on that day of the week.
What makes the info special is the fact that it shows up when you need it -- before you even think to ask. And while that same sort of info is available with a few swipes on an Android phone, having it on your wrist really does change the way you experience it.
This is because Wear puts contextual info front and center -- and consequently makes it feel like a natural extension of your body as opposed to an out-of-the-way interruption. Add at-a-glance access to notification-based cards like text messages and emails, and you've got a pretty compelling framework for a wearable-tech platform.
To be clear: Wear is very much meant to serve as a complement to your phone -- not a replacement for it. Wear watches connect to Android phones via Bluetooth; the phone runs a special Android Wear app that allows it to stay in contact and transmit data as needed. Without an active connection, the watch maintains its most basic functionality -- it keeps time, as you'd expect, and allows you to use a few non-data-dependent features -- but compared to its connected state, it's fairly limited in what it can do.
And on that note, be warned: You'll need Android 4.3 or higher on your phone in order for it to work with Wear.
Getting around Android Wear
An important thing to know about Wear is that, unlike the regular version of Android (which phone and tablet manufacturers are notorious for "skinning"), the software is almost identical on any device you use. Google is maintaining tight control of the core user interface to create a consistent experience (and thus also a more streamlined upgrade process) across the platform.
When you glance at any Wear watch, the first thing you see is a face design of your choice along with a peek at your top-ranking card for that particular moment. Wear constantly evaluates your cards and attempts to rank them in order of relevance based on where you are and what you're doing. The system isn't always spot-on -- I sometimes saw my footstep count as the top card instead of my flight status while I was in an airport, for instance -- but it does get the order right fairly often.
By default, Wear devices live in a dimmed mode most of the time, which means the screen is in a simplified black-and-white state. You can activate the watch and cause its display to become fully illuminated either by tapping the screen or raising your arm upward (an action made possible by an accelerometer that's standard in Wear watches). Pressing your palm over the display, meanwhile, causes it to go back to sleep.
Once your watch is illuminated, getting around Android Wear is all about swiping. You swipe up once on the screen to get a full view of your first card; you swipe up again to move downward to the next card in your stack. Almost everything you do with Wear revolves around those basic gestures. It's a delightfully easy system to learn and use -- the exact kind of dead-simple interaction that makes sense for a wrist-sized screen -- and it's sprinkled with tasteful graphics and smooth animations that make for a polished overall experience.
In addition to the up-and-down swipe, you can swipe sideways toward the right on any card to dismiss it or sideways toward the left to get additional info and options. On a weather card, for example, swiping left brings up an extended multiday forecast. On a text message, swiping left once shows you a scrollable view of the full conversation thread; swiping left a second time presents you with a large icon to respond to the message by voice.
Shop Tech Products at Amazon