Galaxy S5 deep-dive review: Long on hype, short on delivery
Samsung's Galaxy S5 carries a powerful lineage -- but it no longer stands out in a sea of thoughtfully designed competitors.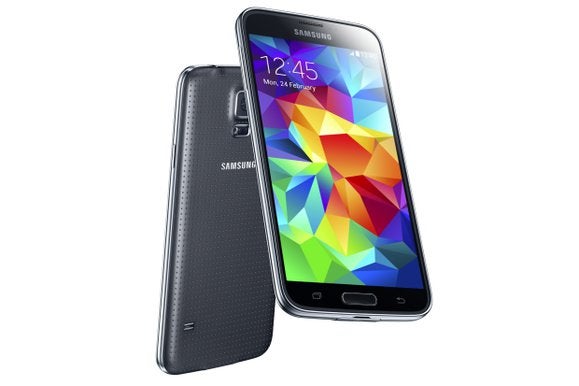 Odds are, you've heard of Samsung's Galaxy phones. How could you not? The company spends billions marketing its brand and making sure it's as synonymous with smartphones as Domino's is with pizza.
But advertising alone isn't a reason to buy a mobile device (or a pizza, for that matter); beyond all the carefully crafted hype, what really matters is what the product is like to use in the real world. And by that measure, Samsung's Galaxy line isn't very far ahead of the competition. In fact, in many ways, the company's products are falling increasingly behind.
I've been living with Samsung's latest device, the Galaxy S5, for the past several days. The phone is available now for $200 with two-year contracts from AT&T, Sprint and Verizon or for $660 spread out over a two-year payment plan from T-Mobile.
So is the Galaxy S5 the right device for you? Read on, and let's find out.
Getting to know the Galaxy S5
If you've seen any of Samsung's past Galaxy S phones, you've pretty much seen the Galaxy S5. The device follows the same basic aesthetic as its predecessor, which results in a phone that comes across as rather chintzy, particularly compared to the premium build of a handset like the recent HTC One (M8).
Like last year's Galaxy S4, the GS5 has a faux-metal plastic trim around its edges and a thin plastic panel on its back. The back panel now has a matte finish with tiny dots all over it -- evidently the key to a "modern glam" look, according to Samsung's marketing. Wedge your fingernail in the right place and you can peel the panel off to reveal the phone's battery compartment. All in all, the phone's design revolves around basic functionality and lacks the attention to detail and quality of construction other smartphones possess.
At 5.6 x 2.9 x 0.32 in. and 5.1 oz., the Galaxy S5 is meaningfully bigger than its predecessor -- almost a quarter of an inch taller, a bit wider and half an ounce heavier. Consequently, the phone feels surprisingly bulky for its class; it's almost as tall as the One (M8) and a touch wider, too, despite not having the front-facing stereo speakers that take up a significant part of the One's surface.
I wouldn't go as far as to say the GS5 is unmanageable, but it's definitely pushing the limits of comfortable ergonomics -- especially for one-handed use. The bump up in size actually feels like a bit of a regression, with no new benefit as a result of the added heft.
The GS5 does have a slightly larger display than last year's model -- 5.1 in. compared to 5 in. on the GS4 -- but the difference in screen space isn't terribly significant. The phone's 1080p Super AMOLED screen is fantastic, though, with bold, brilliant colors and crisp detail. It's bright, too, and easy to see even in glary outdoor conditions (though you'll want to disable Samsung's always-wonky auto-brightness mode to get optimal performance).
As is typical of phones with AMOLED displays, blacks on the Galaxy S5 look deeper than what you'll see on devices with LCD screens while whites look noticeably grayer. You win some, you lose some.
Samsung says the Galaxy S5 has a new system that dynamically adjusts colors based on the lighting in your environment, but it's hard to detect much of a difference. The phone also includes a series of new configurable display modes, but the effects from those are equally subtle.
Shop Tech Products at Amazon