Android 4.4 KitKat: A visual tour of what's new
Google's recently released Android 4.4 KitKat release offers a lot of interesting new features. Here's a visual tour of the platform's highlights.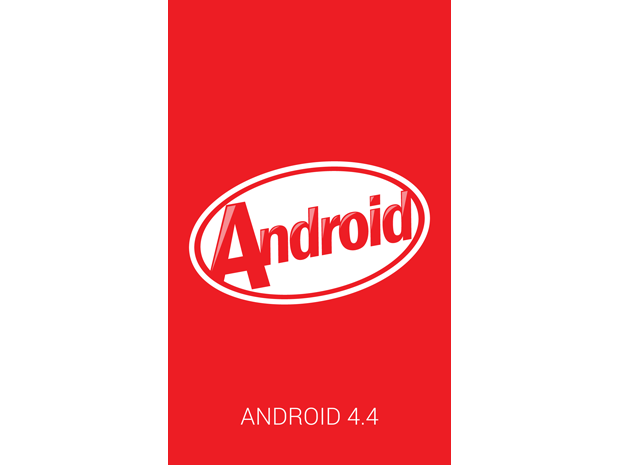 Google's Android 4.4 KitKat
Android 4.4 KitKat -- the latest version of Google's mobile OS -- offers a plethora of new capabilities, most of which are under the hood and allow for better performance or expanded functionality. What follows is a look at some of the most interesting and useful features.
And be sure to check out our in-depth Nexus 5 review for a completely hands-on evaluation.
(Note: Like this "Easter Egg" screen? If you have a KitKat phone and want to see it, go into Settings -> About Phone and press the "Android version" line several times in a row quickly.)
KitKat's new look
KitKat has a lighter all-around look. The top-of-screen status bar and bottom-of-screen virtual buttons are now translucent (on the home screen, anyway; they default back to black in most other places). The icons are larger, and most of the blue accents throughout the OS are gone and replaced with white highlights. Fonts also have a thinner, crisper appearance.
The result is a cleaner and more minimalist -- if somewhat more anonymous -- feel. It's an evolution that's consistent with Google's ongoing move toward minimalism in its product designs; little by little, Android is starting to feel more like a Google product and less like its own island within the Google universe. 
Google Now
Google Now gets its own dedicated panel on the KitKat home screen (though Google has decided to limit that change to the Nexus 5 for the moment). You can still swipe up from the bottom-of-screen virtual buttons to get to it, but that shortcut now takes you to the Google Now home screen panel instead of a standalone app. You can also activate Android Voice Search by saying "Okay, Google" anytime you're on the home screen.
The tighter integration of Google Now into the OS makes sense from a discoverability perspective; the new placement makes it a more integral part of the platform and consequently harder to overlook -- particularly for less experienced users.
Configuration utility
Long-pressing on the KitKat home screen pulls up a new configuration utility from which you can rearrange panels, change the wallpaper, and add widgets. (Once again, this item is limited to the Nexus 5 for now.)
The placement of a new Settings shortcut within the home screen's long-press section, however, is baffling. At first, it just seems redundant, since there's already a Settings shortcut within the top-of-screen notification panel (as is the norm for Android). Once you press it, though, you realize this Settings shortcut takes you to the settings for Google Now -- settings that are also accessible within Google Now itself -- which just doesn't make sense. 
App drawer
The Android 4.4 app drawer on the Nexus 5 has a simplified look, with larger icons, no widgets, and a translucent background.
While the app drawer does look cleaner without the presence of a dedicated widgets section, the widgets, now accessible by long-pressing the home screen, are back in a place that's less visible and less immediately logical for users to discover. 
Phone app
The KitKat Phone app allows you to search within your contacts and for nearby businesses right then and there. It also taps into Google Search to provide caller ID info, as available, for incoming calls from unknown numbers. 
The added functionality is fantastic, though in terms of user interface, the actual dialer pad is now an extra touch away. For such a core function of the phone, that out-of-the-way placement could cause confusion among less savvy users. 
Hangouts
The Hangouts app now handles all SMS and MMS duties in addition to serving as its own cross-platform chat client. The unified approach to messaging is a step in the right direction, but there's still work to be done to make it a great experience. SMS threads are currently kept separate from regular Hangout chats, for instance, even when the conversations are with the same person.
The app's interface is also a bit busy and may bewilder casual users who are just looking to send a basic text. And the VoIP calling functionality recently introduced into the iOS equivalent is conspicuously missing in action.
Wireless printing
Wireless printing is built in at the OS level with KitKat, so any app can allow you to print directly to services like Google Cloud Print and HP ePrint with little setup or effort on your behalf.
Cloud storage
Cloud storage is more natively integrated into Android 4.4, which makes it easier to deal with remotely stored files from any app or service.
Email app
The KitKat Email app -- used for non-Gmail accounts -- has gotten a long overdue refresh and now looks and acts just like the Gmail app. This is a major improvement for anyone who relies on regular IMAP-based mail.
Location section
Android 4.4 has a new Location section in its settings that lets you see detailed information about what apps are making location requests and how much battery power they're consuming.
Lock screen
The lock screen gets a few new touches with KitKat, including the ability to show full-screen cover art when multimedia content is playing.
Immersive mode
Android 4.4 has a new immersive mode that allows apps to hide all on-screen system elements and take up the entire display.
Want some more information?  You can find a detailed rundown of all KitKat's key facets at our complete Android 4.4 KitKat FAQ.
JR Raphael is a Computerworld contributing editor and the author of the Android Power blog. For more Android tips and insights, follow him on Google+, Twitter, or Facebook.
Copyright © 2013 IDG Communications, Inc.
Next Up: Check out these related slideshows