9 takeaways from Google I/O that matter to users
This year's Google I/O developers conference featured facelifts, updates and some completely new services.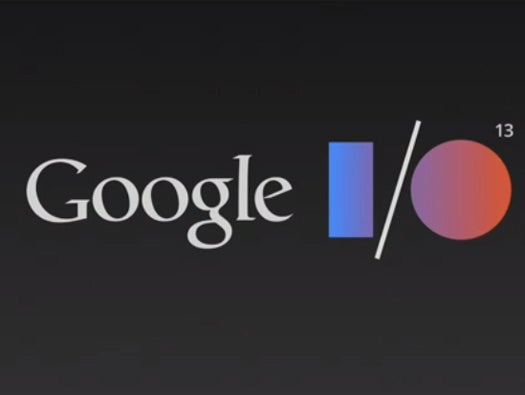 Google held its sixth annual I/O developers conference this week. During a nearly four-hour keynote address Google executives outlined some of the more enhanced features they are working on, several of which are available now. While many were geared specifically toward developers, most of them apply directly to consumers. Here are some of the more intriguing announcements. For anything not mentioned here, see this list of 11 things you might have missed. 
Google Maps
Google Maps rolled out several new features. In addition to getting a facelift, Maps will become more personalized. For instance, Maps will show you stores, restaurants or landmarks that you frequent, whereas another user will see different places emphasized. Public transit information got an upgrade, too.
Earth view now provides 3D images of cities, and screens have a scroll bar on the bottom pointing out important landmarks. Thanks to an amalgamation of user-contributed content, users can tour inside popular sites around the world. Zoom out and Google Earth accurately shows you where Earth sits in the cosmos, with stars placed around it. The clouds are in real time, also.
Google+ Stream
Google+ came out with an impressive 41 new features separated into three categories: Stream, hangouts and photos. With Stream, Google+ got a new look. Now your posts will be displayed in one, two or three columns with larger images and videos. Also, Google will automatically add hashtags to certain posts (a feature you can undo at anytime) connecting it to other related content. If you click on a tag, the post will flip over and you can peruse other related content tagged the same way.
Google+ Hangouts
Google is merging Google Talk, Gmail Chat and, of course, Hangouts. Not only will you be able to use Hangouts on all your devices, it will sync across your devices. You can include photos and videos, type or video chat, and Google will save your history so you can scroll through it again later. Keep in mind, though, that you can't use the new Google+ Hangouts if you are invisible, even though you could with Google Talk. 
Google+ photo updates
Auto Highlights is one of Google's updates to Google+. This is a tool that will essentially sift through your photos to pick which ones to highlight while weeding out others, such as photos that are blurry, duplicates or underexposed. If you are at a recognizable landmark, Auto Highlights will determine that and include an image of it within your album.
Next, Auto Enhance will improve the colors in photos and give them a professionally edited look. It will remove red-eye and even touch up skin to get rid of blemishes and wrinkles.
Finally, Auto Awesome can generate new photos by going through a series of group images and creating one where everyone is smiling or by merging multiple images into a panorama shot.
Google All Access
With Google's All Access, a streaming music service that will compete with Pandora and Spotify, users can set up "stations" based on the type of music and the artists they like. The service will then make recommendations for new bands and artists to follow. It will also integrate your personal music collection into it. All Access will cost $9.99 a month, with the first month free, but if users sign up before the end of June, the price drops to $7.99 a month. 
Conversational Search
Conversational Search builds on Google's voice recognition technology that is already available for mobile devices. Now that feature is coming to Chrome-powered desktops and laptops. Just by saying "OK, Google," users can ask a question with no need to activate the microphone. Google will then tap into its knowledge base to find an answer that will take the context of your search into account. Depending on the question, Google will either show you search results on your screen or speak back an answer.
Stock Galaxy S4
A stock Android version of the Samsung Galaxy S4 smartphone will soon be available on the Google Play store for users who want a pure Android experience without any of Samsung's added software. The phone, which uses LTE, comes unlocked and can be used with AT&T and T-Mobile USA. The 16GB phone runs Android 4.2 and will cost $649. 
VP9
VP9 is Google's video compression format designed to deliver higher quality video at lower data rates. Google showcased the format by playing a video using VP9 next to a video using the standard H.264 format. While the videos looked the same, the VP9 codec had a 63% reduction in file size. YouTube will start supporting the format later this year, and Google will offer the codec for free. 
Google Play for Education
Google Play for Education is a way to extend Google Play into the classroom, an area dominated by Apple. Teachers will be able to search the new store based on subject and grade to find appropriate apps for students. Teachers will also see reviews from other teachers before making a choice. After purchasing an app, Google Play for Education will automatically push out the app onto all the tablets associated with the Google Group of students. Of course, this will only work if all the students are using Android tablets running Google Apps. It's important to note that all the content available through this service is pre-approved by educators. 
Copyright © 2013 IDG Communications, Inc.
Next Up: Check out these related slideshows