Bruce Willis may not be suing Apple [AAPL] over the rights to bequest his digital music collection to his daughters, but perhaps he should -- and if he did he'd find himself facing the music industry in his attempt to regain consumer rights in the online age.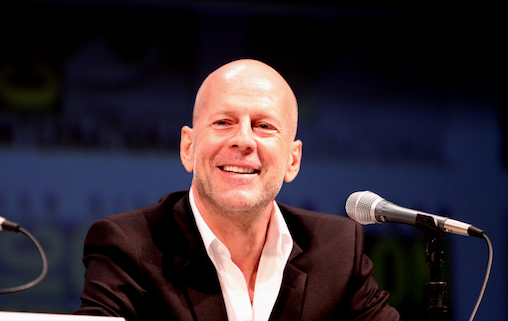 [ABOVE: Yeah, Bruce Willis -- he isn't suing Apple and iTunes, says his wife, but the story highlights something many iTunes users may not have known about. Image c/o: Gage Skidmore.]
Quiet news day
Labor Day in the US was a quiet day for news. What could a UK newspaper do in order to file its daily Apple-related nugget? In the case of the Daily Mail and The Sun, they ran what seemed to be a scoop: that actor Bruce Willis intended suing Apple in order to regain the right to bequeath his extensive iTunes music collection to his daughters. Apparently he has a "vast" music collection he's downloaded to his iPods and, presumably, iPads and iPhones.
It's not an unreasonable request that in the event of your death the music you've spent cold hard cash on can be handed down the generations. Ask any music fan and they've probably ended up with some music given to them by their parents. Music in physical formats has always been seen as an asset to be handed down the line. Why should this be any different when it comes to music held in digital formats? 
It is of course possible to burn the music to CD in order to share it, though there are limits to how many times you can burn the playlist. However, we all know CDs have a limited life span and any true music collector will always recommend we invest in the vinyl versions if we want a music format that will last the test of time.
It isn't just Apple, of course: look inside the small print of almost every legitimate digital music service's terms and conditions (Amazon's, for example) and you'll see the same limitation, inserted there presumably because that's what the music labels have insisted upon.
Why?
The music industry isn't really about music: it's about formats and distribution. Tin Pan Alley was all about sheet music, then 78rpm records, then 45rpm vinyl, Super8, cassette, CD -- and now digital. The only difference between each evolving format is that the industry willfully ignored digital until it was too late for it to completely control music acquired in those formats. 
That's why label bosses (who like to pay artists a mere 10-13 percent of the profits of music releases) stress artist "rights" while insisting on ever more draconian monitoring of the online world in order to ensure distribution of tracks they acquire rights to is controlled.
After all, if the music industry were about music then every track ever licensed by labels would be made available via all digital services; label A&R departments would be more capable of providing effective support to new artists in order to build long-term musical careers; and the music made available to mainstream markets would be far more diverse. 
The music industry is about music distribution. The best reason I can imagine for label refusal to allow you, me, or Bruce Willis, to leave our tunes to our family or friends is in order to ensure that when the next evolution of music distribution takes place it can ensure we all invest in the same music in a different format.
The history of the industry is to profit from every shifting format, with the exception of digital. The introduction of streaming services is championed by majors (who own a huge slice of the biggest streaming service, Spotify). 
The move to mobile music is part of this.
Why? 
Because the artist deals they have in place for these services enable labels to keep an even bigger slice of the overall income while the services are built in such a way as to encourage users to pay regular recurring subscription fees to access music that is never actually owned. In other words, labels see a growing pool of recurring income the lion's share of which they get to keep. (I believe the artist royalty split for services such as Spotify is approximately half of what they yield from retail sales).
The strategy must be something like this: nurture streaming services while turning the de facto standard of music retail -- a la carte downloads -- into something which isn't about permanent ownership, but about lifetime track rental.
However, music sold in these formats is sold as being the digital equivalent of a CD or vinyl purchase. Except it's not. 
This is what the UK newspapers say Bruce Willis is angry about. And, while their claims have been dismissed as untrue by his wife, the story does draw attention to a consumer right that's been quietly obliterated in the digital age: the chance to one day own your mom and pop's music collection.
My opinion? If Willis chose to litigate in order to regain that right, I'd support his attempt, because it's a consumer right to music that music fans own which has been surreptitiously removed without being sufficiently explained. If nothing else, this story helps draw attention to that loss. Though I don't believe Apple should take all the blame.
What do you think? Do you think it's important that you should be able to hand your collection on to others? Or do you think this doesn't matter too much in a digital age? Where do you get your music? Let us know in comments below.
Got a story? Drop me a line via Twitter or in comments below and let me know. I'd like it if you chose to follow me on Twitter so I can let you know when these items are published here first on Computerworld.