Slideshow: 3 new team collaboration tools
Three new services -- Flow, Glip and Slingshot -- try to enhance the ability of teams to converse and collaborate using a variety of tools.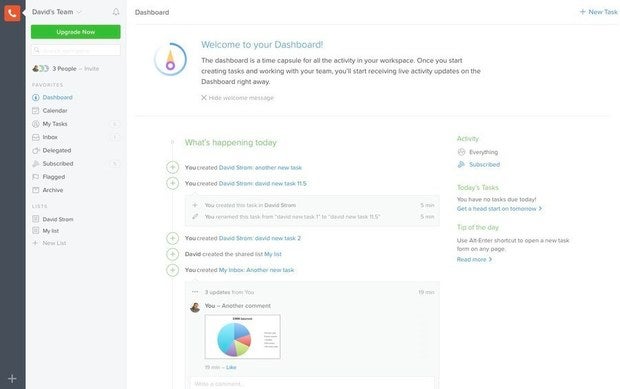 Flow
Flow's menu is on the left; the workspace can show the calendar and/or task list; a  threaded conversation stream, a list of the day's activities, or a combination thereof.
Note: This slideshow accompanies our story Working together: 3 new team collaboration tools. Click through to that story for a full review of these three tools.
Glip
Above Glip's threaded conversations is a text entry box with a selector icon to the right so you can post content to each conversation. When you click on the icon, you bring up the main action menu, where you can type in a comment, upload a file, start a video chat session or organize an event. 
Slingshot
Slingshot lets you upload, view and download common Office documents as part of a shared session by dragging them into the interface. During an audio/video session, you can also create text chats and meeting notes, just like WebEx and other conferencing tools.
Copyright © 2014 IDG Communications, Inc.
Next Up: Check out these related slideshows