Verizon's recent FCC settlement raises an interesting question: If the carrier isn't allowed to block tethering apps, should it be allowed to block Google Wallet?
Now, I know: According to Verizon, it isn't actually "blocking" anything. But I'm not one to play corporate word games. Whatever you want to call it, Verizon was actively trying to keep its customers from installing tethering apps, and it's still actively trying to keep them from installing the Google Wallet app. To me -- and most of the world -- that's effectively blocking.
In both cases, sources make it clear that Verizon went to Google and filed formal requests to keep the apps from appearing in the official Android app market for anyone on its network. And in this week's settlement, the FCC said Verizon didn't have the right to do that: As part of the carrier's purchase of special "C Block" wireless spectrum in 2008, it agreed to "not deny, limit, or restrict the ability of [its] customers to use the devices and applications of their choice."
So after a year-plus of doing exactly what it wasn't allowed to do, Big Red agreed to pay a $1.25 million fee and to tell Google that it "no longer objects to the availability of the tethering applications" for customers who pay to use specific amounts of data.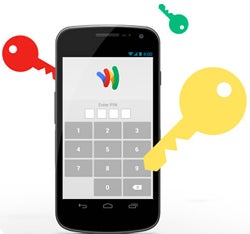 The settlement and the complaint that inspired it revolve specifically around tethering apps. But logically, one would think the same principle would apply to an app like Google Wallet -- right? After all, if Verizon isn't able to "restrict the ability" of its customers to use "applications of their choice," why should it be able to put the kibosh on the Wallet app?
As it turns out, things may not be so simple. According to a Verizon spokesperson, the carrier's stance on Google Wallet -- in which it has opted to make the Wallet app unavailable to users of its Galaxy Nexus, a phone which typically supports the Wallet service -- is "unrelated" to the open application requirement at the heart of this week's settlement.
The spokesperson referred me to the carrier's statement on Google Wallet from last December, which says:
Google Wallet is different from other widely-available m-commerce services. Google Wallet does not simply access the operating system and basic hardware of our phones like thousands of other applications. Instead, in order to work as architected by Google, Google Wallet needs to be integrated into a new, secure and proprietary hardware element in our phones.
Let's look at that in contrast to what the FCC said this week about Verizon's open application obligation. The FCC's specific wording:
Verizon Wireless offers customers its 4G LTE service on C Block spectrum. Verizon Wireless bid at auction to acquire that spectrum, understanding that it was accompanied by open device and application obligations. Specifically, licensees offering service on C Block spectrum "shall not deny, limit, or restrict the ability of their customers to use the devices and applications of their choice on the licensee's C Block network," subject to narrow exceptions.
It would appear, then, that Verizon's contention is that Wallet is one of those "narrow exceptions" -- that the application's dependence on a "secure and proprietary hardware element" makes it a unique case that places it outside of the open app rules.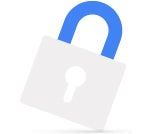 According to Google, Wallet does use a "secure storage area of the phone" for some functions. As of an update released this week, Wallet stores payment cards on secure Google servers and also stores a "wallet ID" in the "secure storage area of the phone" in order to "facilitate transactions at the point of sale."
The ultimate question, then, is whether that usage of the "secure storage area of the phone" is the same thing as the "new, secure and proprietary hardware element" Verizon describes -- and if so, whether that actually justifies Verizon's decision to limit access to the application.
Some people have their doubts: Free Press, the same organization that filed the complaint at the center of this week's tethering-based settlement, has already asked the FCC to investigate Verizon's handling of the Google Wallet app. In a letter sent to the FCC last December (PDF), the organization suggested Verizon might be limiting access to Google Wallet for competitive reasons -- in order to push customers to its own mobile payment system, a soon-to-launch service called ISIS.
"According to the facts available at this time, it seems that Verizon Wireless likely is abusing its gatekeeper control over a substantial percentage of the national market for mobile Internet users in order to block a third-party competitor," Free Press stated in its letter. "Such a textbook example of anti-competitive behavior poses significant harm to consumers and to innovation on the Internet."
Free Press made a direct correlation with Verizon's stance on tethering, too, saying the Wallet situation "appear[ed] to be consistent with [the carrier's] practices to limit access to third-party tethering applications" -- and that, like with the tethering scenario, the carrier's limitation of access to the Wallet app appeared to be in direct violation of its open app license obligations.
At face value, recent remarks made by the FCC seem to support that sentiment. In the organization's announcement of this week's tethering-related settlement, FCC Chairman Julius Genachowski stated:
The open device and application obligations were core conditions when Verizon purchased the C-block spectrum. The massive innovation and investment fueled by the Internet have been driven by consumer choice in both devices and applications. The steps taken today will not only protect consumer choice, but defend certainty for innovators to continue to deliver new services and apps without fear of being blocked.
For now, though, the Google Wallet situation will remain at a standstill -- and, at least for the moment, Verizon will continue to take steps to keep Google Wallet out of its customers' hands. For the resourceful and determined, of course, finding an unofficial workaround isn't difficult -- but on the official front, Verizon's arms will remain crossed and its gates closed.
The FCC declined to comment for this story. Representatives from Google, meanwhile, had not responded to my inquiries as of the time of publication.
SEE ALSO: Verizon's tethering fiasco: A lesson in deception and denial