10 takeaways from Apple's WWDC
Apple held its much-anticipated annual World Wide Developers Conference keynote on Monday. Here are some of the highlights from the keynote that will matter most to Mac users.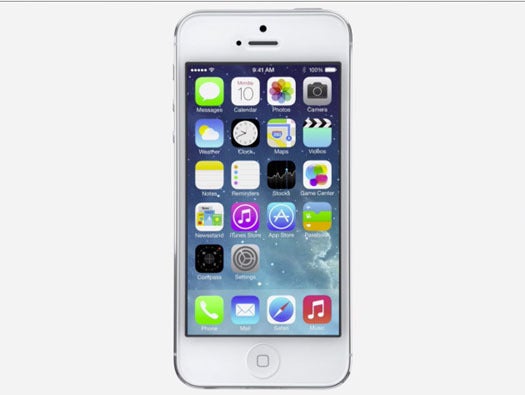 Apple held its much-anticipated annual World Wide Developers Conference keynote on Monday. Most of the pre-keynote speculation focused on the anticipated iOS 7 update, and Apple delivered with a new mobile OS that sports a new look.
Other highlights included OS X "Mavericks," updated Maps and calendar apps and an iTunes Radio service. Here are some of the highlights from Monday's keynote that will matter most to Mac users.
MacBook Air
Apple updated both MacBook Air lines, which now use Intel's Haswell chips and have notably better battery life, up to 9 hours for the 11-in. model and a full 12 hours for the 13-in. version. Apple also says the 13-in. model can play up to 10 hours of iTunes movies without having to be plugged in.
The 11-in. model starts at $999 with 128GB of flash storage or $1199 with 256GB of storage; the 13-in. model starts at $1099 with 128GB of storage or $1299 for 256GB.
OS X Mavericks and Maps
The cats are gone! Apple unveiled its new operating system for Macs, OS X Mavericks. Along with the new name come some new features, like tabs in the Finder for organizing your documents and tweaks for Safari. (Mavericks is due out this fall, with no specifics on a release date or price.)
Apple also highlighted a new Maps app for the desktop. The updated Maps, which will include built-in reviews, is integrated into the new OS and features a flyover feature, much like Google Maps. Apple Maps is now also fully integrated with Apple's new Calendar app. You can also send Maps directly from your Apple computer to your iPhone or iPad.
Mac Pro
The keynote also revealed a new Mac Pro desktop. The computer is cylindrical and significantly smaller than the last Mac Pro. It will use PCIe flash, which offers much faster speeds than the previous model, and supports 4K displays for high resolution. It's due out later this year.
iOS 7
Finally we get to iOS 7, which will be available to the public this fall. iOS 7 sports a new look, offering a cleaner UI that loses its skeuomorphic elements. It also adds a "parallax" component, which changes the appearance of the home screen based on how you are holding your iPhone. This makes it seem like the images behind the apps are shifting position as you hold the phone at a different angle, adding depth.
iOS 7 transparency
One of the new features of iOS 7 is its transparency. Essentially, screens are layered on top of each other, which is meant to give users a sense of context – especially when scrolling through long lists. Colors and images show through layered screens ever so slightly, so that if you change your background picture, it will change the look and feel of your iOS device. Chief Apple design guru Jony Ive said in his prerecorded video that the layers help "establish hierarchy and order." They also look good.
Safari for iOS
Safari for iOS has a few changes, too. Buttons and bars are hidden until you scroll up or down to reveal them, and the tab view of multiple pages kind of looks like a Rolodex of images. From the tab view, you'll be able to close a browser window by merely swiping it off the screen. 
Camera and Photos
Apple also updated its Camera and Photos apps. Camera gives you four options: Video, photo, square and pano (for panoramic). From within the app, you now have filter choices -- which can be applied to still and square photos -- such as mono, tonal, fade or chrome. 
Photos also got an overhaul. Apple introduced collections, moments and years, which are all ways the app will organize your photos for you. The biggest grouping is years; from within years you can find collections, such as specific trips. Within collections is the even more specific moments, which focus in on particular events or outings.
iTunes Radio
The speculation was right! iTunes Radio will come free (with ads) for everyone;  iTunes Match customers won't get the ads. iTunes Radio will come with hundreds of pre-loaded stations or you can create your own, just as you can in Pandora. You can also skip songs or add songs to your favorite list. Apple also tracks what you have been listening to and lets you purchase a song while it is playing or later from the tracked songs list. 
Siri
Siri is getting smarter. You can now ask her (or him! Siri's female voice will be  different, or you can choose a male voice) to play back your voicemail, turn off your Bluetooth or change your screen brightness. Siri will also be able to answer more questions, since it's now integrated with Wikipedia, Twitter and Bing search results. 
iOS for the Car
This will integrate iOS devices with your car and will roll out to Volvo, Nissan and Jaguar among others. iOS in the car will display maps and navigation, will be able to make calls, play back your voicemail and help you return missed calls, and will read you your texts messages so that your eyes never have to leave the road. It will also integrate with iTunes Radio. 
Copyright © 2013 IDG Communications, Inc.
Next Up: Check out these related slideshows