5 wireless chargers that may be in your next car
Wireless charging in cars is expected to take off next year -- but in the meantime, here are five cars that currently offer that feature.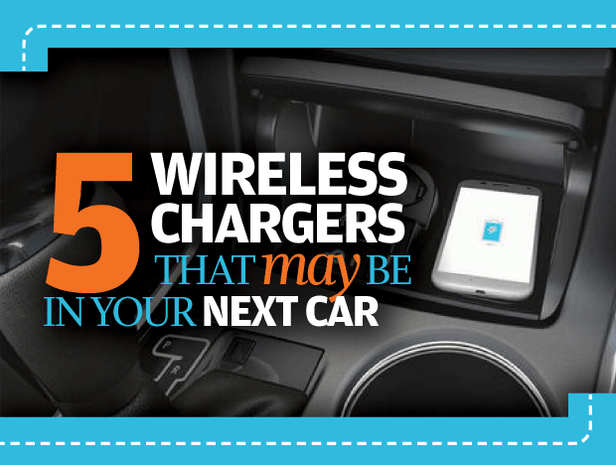 With 50 million forecast to ship this year, the adoption of in-vehicle wireless chargers is expected to accelerate in 2015, according IHS.

One of the barriers to adoption has been three competing standards bodies championing different specifications.
This month, however, GM announced its vehicles will support both Duracell's Powermat and the Qi wireless format. Powermat falls under the Power 2.0 specification and the Power Matters Alliance (PMA). Qi (pronounced "chee") falls under the Wireless Power Consortium.

The other major wireless charging spec, Rezence, backed by the Alliance For Wireless Charging (A4WP) has yet to get its foot in the car door. Here's what wireless charging will look like when your car company adopts it.
Cadillac models first to get Qi wireless charging this fall
Cadillac vehicles with the "Cue" infotainment system will add Powermat and Qi-specification wireless charging of smartphones. GM will start with the 2015 Cadillac ATS sport sedan and coupe launching this fall, followed by the CTS, Escalade and other full-size GM models later this year.
The wireless phone charger is located inside the storage bin behind the motorized center instrument panel faceplate of the car. The phone can also be paired to the car via Bluetooth to stream music and other data.
Toyota
The 2015 Toyota Avalon, Prius, Camry and Lexis NX models have a wireless charging option for Qi-enabled smartphones. The wireless charging pad is integrated into the vehicle's eBin, which rests behind a lid situated in the vehicle's center console.    
According to the Wireless Power Consortium, the industry group backing the Qi-charging specification, Korean automaker SsangYong's Chairman vehicle also sports a wireless charging option.
Under the center console armrest
Chrysler currently has a Qi wireless charging option in its 2014 Jeep Cherokee, but in no other vehicles. It also has no current plans to add wireless charging to other models, according to a spokesperson.
Aftermarket wireless charging
Things to come...
At the Consumer Electronics Show (CES) earlier this year, Audi displayed its concept for wireless charging using the Qi standard. Audi has yet to offer wireless charging in its production vehicles.
Last year, however, the Consumer Electronics for Automotive (CE4A) consortium, a mobile standards working group representing Audi, BMW, Daimler, Porsche and Volkswagen, chose the Qi wireless charging standard for future rollouts. At the time, were planning wireless charging options this year.
More Computerworld Slideshows
Copyright © 2014 IDG Communications, Inc.
Next Up: Check out these related slideshows