Spin comes to mind when I read the talking points of the hyperconverged early birds. Consider this pearl from SimpliVity CEO Doran Kempel:
"We welcome the fact that more large vendors are validating the [hyperconverged] space, and we haven't run into those competitors yet, so it's hard for me to say how good their products are."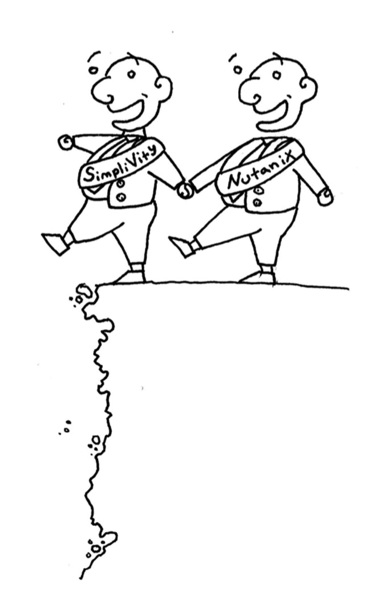 This rhetoric is worthy of a presidential election, but, nevertheless, the hyperconverged infrastructure (HCI) market is about to grow up, and fast.
There's certainly a market to ride for the start-ups like Nutanix Simplivity and others. If the money lasts, the IPOs deliver and engineering keeps up, someone might make it, but that makes for a lot of "ifs" for customers that are thinking of investing in this space.
They will surely bring their different points-of-view and unique IPs to the party. This creates more choice, but also some level of confusion about which vendor to partner with and their ability to deliver on the features you need.
But outside of the new startup hype along with all their promises, there's a lot to like about what hyperconvergence delivers to IT. Time-to-innovation, for example, is great! HCI architectures recognize that datacenters are there to develop needed services for the business, not simply manage services. HCI solutions have turned what is inherently complicated into something relatively straightforward, and dare I say, simple?
Hyperconverged means what it says. It's integration on steroids. With HCI, you don't buy your compute, network, storage, fabric, and your kitchen sink separately. You buy a capability that's flexible, unburdened by hard-attachments, and that fully exploits many virtual technologies. That is why this class of infrastructure has taken off as rapidly as it has; there is literally less to buy and it's simple.
But ultimately, I believe that what will define winners and loser in this space is what the industry adopts, not the ideas or darlings in the industry that don't actually help the bottom line.
If you imagine continuing the architecture of hyperconvergence, you come to a point of ultimate plasticity—IT assets that shift on the fly to the work you need done now. To call this infrastructure-as-code is technically correct, but it doesn't come close to encompassing the full vision and potential of what can happen.
But there is only one vendor that offers a Hyperconverged system that provides customers with a pathway to something truly remarkable, a new infrastructure that treats all network resources as fluid pools, provisioning compute, fabric, and storage as needed and in real-time, through a simple unified interface. It's called "composable."
Here is HPE's version of a composable infrastructure, A Composable Infrastructure Bill of Rights if you will.
1. The right to a single infrastructure for all applications. By definition, a Composable Infrastructure should be able to run everything and store anything.
2. The right to use all resources. A truly Composable Infrastructure provides fluid pools of compute, SAN and local storage, network fabric resources, and OS images that can be continually composed and recomposed.
3. The right to software-defined intelligence. Composable Infrastructure should remove complexity from provisioning and maintenance.
4. The right to a single, unified API. A Composable Infrastructure should provide one simple and open RESTful API that allows you to abstract and control every element of infrastructure, including compute, storage, and fabric.
5. The right to use your favorite tools, chosen from a vibrant ecosystem. If a vendor does not have a strong partner eco-system, then they're not really serious about composability.
6. The right to true infrastructure-as-code. Think of it as bare metal at the speed of cloud.
7. The right to products designed for composability. By this, I mean optimized hardware, software, and API design working across compute, storage, fabric, and images to allow you to provision the right resource at the right time to run any workload.
8. The right to a return on your investment. The right solution enables you to eliminate over-provisioning and stranded resources. It doesn't create silos, it breaks them down.
9. The right to future-proof your business. With a Composable Infrastructure, your infrastructure should get out of the way.
10. The right to start on the path to composability now. Your composable solution should allow you to deploy in incremental steps, delivering the benefits of composability where they are most needed today without disrupting your core-business applications.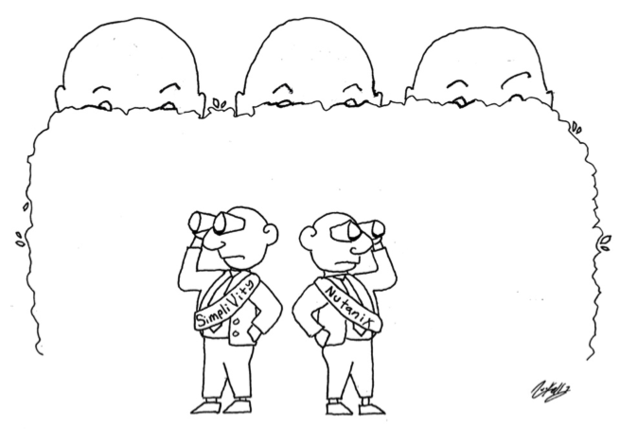 HCI represents a huge step forward for any IT center and should enable scaling up and out easily and without much disruption.
As HCI solutions are adopted today, it is important to keep an eye on the future.
As you look to implement a hyperconverged solution into your data center, I urge you to consider HPE's hyperconverged and composable infrastructure vision. I think you will find something that is bigger than hyperconvergence.