It's becoming increasingly clear that what all mobile wallets have lacked so far is a good reason to use them.
That might soon change, though. Word came down this week that Apple Pay 2.0 is imminent, and the new version will ship with discounts, upgrades and browser-based payments.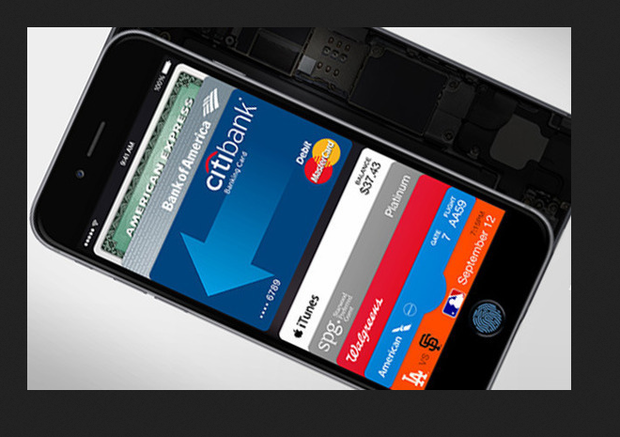 The few shoppers who have tried Apple Pay — or its Android counterpart, Google Wallet — have had their reasons. They simply weren't good reasons. Among them: it's a novelty; it's fun (OK, for the first one or two times); and it makes me look cool. Missing have been the reasons that consumers need to truly change their behavior, to adopt a payments method and to use it routinely, over the long term. Those are reasons such as: It's cheaper to use; it's faster; it's safer.
I should point out that Apple would argue the safety point, correctly pointing out that Apple Pay is a technologically more secure means of payment. As true as that is, it doesn't matter to shoppers. Many have been using credit cards — rather than debit — as their default payment method, which means they are covered by zero-liability protections. In short, the added security is nothing that they care about. Perception trumps reality, and there is no perceived feeling of better security among consumers.
The specifics of the new Apple Pay version are few. The report this week came from Jason Kupferberg, a senior analyst at the Jefferies investment firm. Kupferberg issued a research note to clients in which he said that the new service would deal with direct shopper incentives.
This is potentially huge. First, it finally gives shoppers a good reason to use mobile payments. If they can pay $500 for an item by paying with a credit card or $450 for the identical item by using the phone, why not try the phone? Add on top of that a typical loyalty program (for every 10 Apple Pay transactions, you'll get a $25 Visa gift card) and watch consumer behaviors shift.
The second reason this is huge is that it gives Apple its best shot to put some of its weaker rivals out of their misery. Take the Walmart-founded MCX, for example. When MCX started recruiting retailers to its cause three years ago, it made them sign agreements promising that they wouldn't accept any other mobile wallet for three years. That time frame is now ending. But instead of trying to extend the terms, MCX is abandoning it.
Much attention was paid to MCX charter member Best Buy's announcement late last month that it would accept Apple Pay in-store. Many said it was an indication of support weakening for MCX. In reality, it was a very different story. MCX had no problem with Best Buy accepting Apple Pay. By the end of this summer, you're going to see both MCX founders Walmart and Target accepting Apple Pay in-store, too. (And on Wednesday, Home Depot said it is also accepting Apple Pay in-store.)
That's MCX acknowledging that it simply can't fight Apple Pay directly. If you can't beat 'em, join 'em. Also, Apple proved to be quite a ruthless company, threatening the supply of Apple products to Best Buy, Walmart and Target if they didn't accept Apple Pay.
Where does this leave MCX? It needs to differentiate through shopper incentives. If Apple makes a move now, MCX's planned efforts cease to become differentiation and merely become a "me, too" following.
The other winner? Google Wallet. Despite the perception that Google Wallet and Apple Pay are competitors, they're really not. The crossover between mobile OSes is minuscule. That means that Android users cannot use Apple Pay, and iOS users can't use Google Wallet. (Technically, Google Wallet can be downloaded as an app on an iPhone, but there's no reason to believe that will happen much. The security integration of using the native wallet is a much better arrangement.)
The hype of Apple Pay, the ultra-smooth marketing of Apple and some meaningful cost incentives? It's too soon to declare Apple Pay the king of mobile payments, but I don't think Cupertino doing a bit of crown measuring is unwarranted.