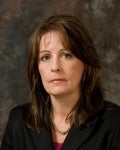 A few years ago, one of the largest public hospitals in the U.S. had a big problem -- one that was hampering its ability to get work done.
The problem, though, didn't involve the healthcare staff or medical equipment. It was email, which had become a nightmare for the doctors, nurses and administrators at Grady Health System, a 1,000-bed hospital in Atlanta that also runs seven neighborhood clinics, along with an infectious disease clinic.
Most companies or organizations experience occasional email downtime. However, at Grady, email was an ongoing headache for users, and for CIO Debbie Cancilla, a senior vice president at the hospital.
The IT staff had to fight about one email outage per week, Cancilla told Computerworld.
In 2008, the hospital went through some major changes. Grady went from being a public entity to a private, nonprofit operation. After making the switch, the hospital received funding that enabled it to update its technology.
2008 was also the year that Cancilla was hired. She and her team assessed the hospital's technology and quickly decided that the network needed to be rebuilt. Fixing the email system, which was running Novell GroupWise, was the top priority.
"The issues with email were in the forefront of everyone's mind," said Cancilla. "The servers weren't stable. The filters weren't working correctly. We had configuration problems.... We had constant downtime. This was almost a weekly occurrence. We didn't have the depth or experience for this. And people have an expectation that email is a given and stable and it works. And it just didn't in this environment."
She added that no matter how hard her team members worked, they never felt the problems were corrected appropriately. With just one person dedicated to handling email, it was a problem that never went away.
The email problem was so bad that users at the hospital started expecting the system to crash. It was part of the routine.
"I think users were incredibly frustrated," Cancilla said. "For almost 10 years, this organization had no funding, so they had learned to live with what they had. It was almost embarrassing from a leadership perspective that people had become satisfied with things not working the way they're supposed to."
Maybe even worse was the financial toll it was taking on the hospital.
Cancilla said that on a high level, the annual cost to manage the hospital's email system was about $150,000. However, if she added in all the costs associated with addressing problems and downtime, that figure jumped to $200,000. That meant the cost of handling email problems was a quarter of the hospital's overall email expenditure.
With more than 12,000 computer connections in the hospital, its clinics and its affiliated medical schools, and with nowhere near the level of in-house expertise she needed to run an efficient email system, Cancilla decided to look for an answer in the cloud.