5 online backup services keep your data safe
We review five of the best-known cloud-based backup services.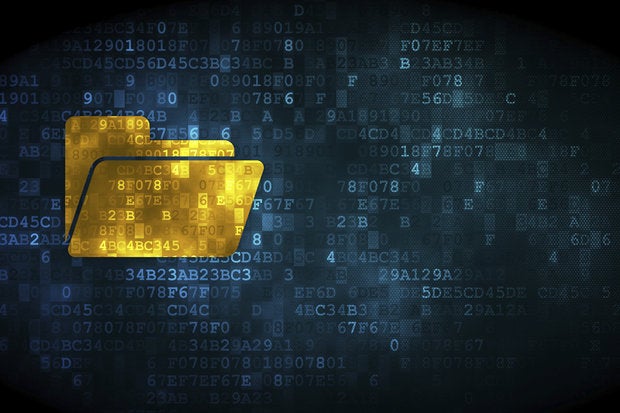 It's a fact of modern life that archiving data is essential to prevent a data disaster. Still, something like one-third of computers are never backed up, according to 2,257 respondents in a recent Backblaze poll carried out by Harris Interactive. The survey came to the dismal conclusion that a scant 7% of users practice safe computing by archiving their systems on a daily (or nightly) basis.
"It's pitiful how few people protect their key data," says Dave Simpson, senior analyst at the market analysis firm 451 Group. "Once it's gone, it's gone."
In place of the traditional technique of storing backups on an external hard drive, an increasingly popular remedy is to use an online backup service that saves the data on servers in the cloud. You don't need any extra hardware and once it's been set up, the system can automatically do the deed when the computer is idle.
"Online backup is a real alternative to local backups," adds Simpson. "It is a popular option to storing backups on a hard drive."
In the two years since we last looked at this area, a lot has changed. To begin with, there are now nearly four dozen companies selling online backup services. They have more automatic features; and, besides restoring files to the host computer, many (although not all) of the services now allow you to retrieve the stored files with a smartphone or tablet or to email them to a friend or colleague.
But while saving your files to the cloud is convenient and a good way to automate your backups, it has its disadvantages. First, the initial backup can be painfully slow, taking as much as several days, depending on the amount of data and the speed of your Internet connection. The good news is that only the first backup is this slow. After that, updates with new data take 10 or 15 minutes, on average.
Equally frustrating is that many online storage services only back up your personal files -- those you create -- and not those that the system requires to boot up, for example. This means that you're only partially protected.
With several dozen services out there, by far the hardest part is deciding which online backup service to use. I signed up for five of the most well-known online backup services: Backblaze, Carbonite, CrashPlan, Mozy and Norton Online Backup. I tested them by backing up a desktop PC with Windows 7 Professional (some of these also work with Macs as well).
While all of the tested services do the same basic task -- saving your files to the cloud -- they exhibit a variety of features and pricing options that make it relatively easy to choose among them, depending on what your needs are.
To firefighters, a Backblaze is a fire that has been deliberately set to protect a forest by depriving the blaze of fuel. Computer users should think of Backblaze as a way to wall off their key files from all sorts of disasters.
The heart of the application is Backblaze's Control Panel, which can be started from a Task Tray icon. The interface puts key information up front, showing when the last backup was made and what files are waiting to be sent. There are buttons for backing up now, restoring data and changing the software's settings.
Backblaze offers unlimited storage capacity, but the service limits what types of files can be archived. Unlike the other services reviewed here, Backblaze specifically excludes a whole series of file types. By default, the service saves all user files such as music, photos and emails, but ignores system, program and Windows files, although you can put some file types back into the backup mix, such as Windows or program files.
You can set Backblaze backups to be continuous (where it's backing up to the cloud whenever your files are saved or changed), performed on a schedule or done on demand. Although the service can back up the contents of an external hard drive, Backblaze doesn't include the ability to back up the entire system to an external hard drive as three of the other services reviewed here can.
Unlike Mozy and Carbonite, Backblaze doesn't put a small colored dot next to file icons to mark files that have already been backed up or are ready to be sent. Archived files are available for recovery for up to a month after they've been deleted -- a disappointingly short time limit compared to CrashPlan's never-delete policy. And there is no way to share your files.
Another negative is that Backblaze colocates its servers at a single data center in the U.S. where the service keeps redundant copies of all backups, thereby placing all of your backup eggs in one basket.
On the positive side, Backblaze has an unusual security system that uses a 2,048-bit RSA Public/Private encryption key to secure a 128-bit key that encrypts the actual files. It's the most airtight security of the five applications reviewed here.
Other nice features include an upload speedometer that shows how fast data moved during the last backup and a tool that helps you find a lost or stolen computer by notifying the user of its location if it is logged on to the Internet (although Backblaze can't disable the computer remotely).
Test results
In tests using Backblaze's default settings, the service's archived 978MB of data in 1 hour, 42 minutes and 32 seconds. (Note: Because each application's default settings differed, the amount of data each archived at this point differed widely.)
A 25MB incremental backup took 4 minutes and 31 seconds, roughly halfway between CrashPlan's 1 minute and 3 seconds and Norton's 7 minutes and 23 seconds.
Searching for a lost file took Backblaze 2.1 seconds, about the same time as the others. I was able to resurrect the file in a quick 25.3 seconds, the fastest of the bunch.
Rather than restoring files online, Backblaze will send a hard drive or a set of DVDs containing your backups for $189 or $99. This goes beyond Carbonite's Home Premium offer to send you a data-filled hard drive.
Backblaze has a two-week free trial. The service costs a reasonable $50 a year for unlimited storage, but extra computers cost $5 each to back up, something that Norton doesn't charge for. Backblaze offers client software for PCs and Macs, but not Linux computers, and unlike the others, the service doesn't have any companion smartphone apps.
Bottom line
All told, Backblaze can prevent a data disaster by protecting your most precious digital possessions, but it too severely limits what can be backed up.
Shop Tech Products at Amazon