Apple on Tuesday will release a full plate of new portable Macs.  In the months leading up to the event, the Internet has been abuzz with speculation about the details of the releases.  I'll attempt to log everything put out there.
First of all, we know there will be a MacBook event on October 14th because Apple sent out invites on Thursday.  Daring Fireball's John Gruber called it on September 10th and then made fun of the people who thought he was wrong by saying:
Two things. One, I told you so. I'm not sure why there was so much doubt (and why I got so many emails yesterday and this morning) that there'd be a MacBook event next week. This event has been scheduled for months.

Two, invite is a verb, invitation is the noun.

Also: Get off my lawn.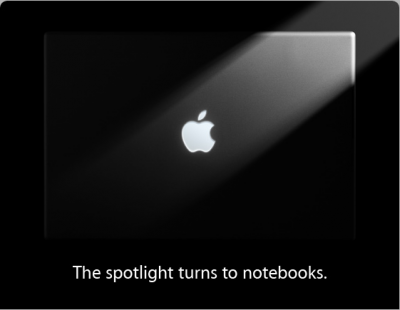 So it looks pretty obvious that Apple is going to release new MacBooks on Tuesday.  Before we get to the details, how much will they cost?  Piper Jaffray say they will start at $899.  Another blog, the Inquisitr, say they will start at $799 and will come in 12 configurations, topping out at $3100.
So what's new with these Macbooks?  I caught a leak a few months ago that Apple would be using glass trackpads on at least some of their new MacBooks because of the increased level of capacitance that they can provide.  While my source didn't specify whether there would be a screen under the glass, it is certainly an interesting possibility.  Also, Apple's invite kinda-sorta looks like a glass trackpad.
On to the screen.  The industry has been moving to a 16:9 aspect ratio from a 16:10 ratio.  It isn't yet known if Apple will follow this lead.  They were one of the first laptop makers to go to the 16:10 from the previous standard of 4:3 so I think the chances are pretty good.  What is exciting about this is that it allows for different size configurations and resolutions.  The 13.3 inch size turns into the 14.1.  The 15.4 screens become 16 inch.  And the 17 inch screens are now over 18 inches diagonally.  They will also be LED based.
The motherboards, as I guessed last month, will likely be NVIDIA based, with top of the line Intel Centrino 2 chips.  Many other publications are now echoing the NVIDIA claim, so I think it is becoming more and more likely.
If Kevin Rose is right, there will be Blu Ray as an option on the higher end of the MacBook spectrum.
GPS would be cool but no one has talked about it.  Especially on a laptop, location awareness would be forward thinking should some of the iPhone's Core Location toys work their way upstream.
3G and/or WiMAX integration should have been put in older MacBook Pros, if not now, when?
SSD drives?  Again, not much has been made of this, but it wouldn't surprise me to see more options on non-Air MacBooks.  Maybe a 128Gb version on the high end?
As for design, there have been numerous postings online of purported spy shots and fake mock-ups.  What I have heard/can infer is that the MacBooks will be a black plastic outer/aluminum inner two-tone look – kinda like the iMac.  The Pros should see aluminum inside and out with that "brick" superstructure.  Both will be thinner than previous models.  I think the Airs will remain largely unchanged aesthetically but should gain some improvements.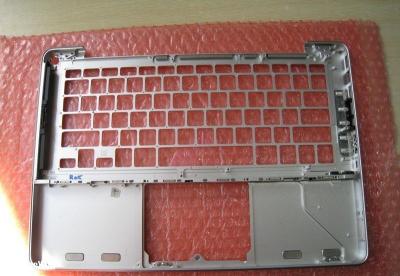 Something interesting to consider, if you've made it this far, is that the MacBooks are going to inherit a lot of the sexiness of the MacBook Air.  Plus, they are going to have DVD drives and better RAM and hard drive options.  At the same time, Apple has been building the Air for a while now and all of that high-end cramming of parts into a small shell has been commoditized.  It is hard to rationalize buying a MacBook Air for more than one of these sexy new MacBooks.
What if that $800 MacBook is the Air?
New MacBooks