Apples looooooong anticipated laptop event has finally been legitimized after months of speculation and rumor...October 14th marks the date that the new MacBooks will be announced.
The rumors have reached a fever pitch with Chinese websites throwing out purported MacBook shells hand over fist.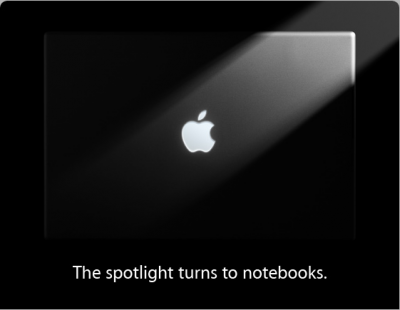 If you haven't read already, I laid out my predictions last month:
It is becoming clear that early/mid October is the time for new MacBooks to hit the streets. Updates are due across the whole portable line, MacBooks, Airs, and Pros. It is also conceivable that Apple could introduce a new line of portable device.

Lots of rumors and inside information have already begun swirling. I'll devote the next week to putting it all together ... what have you heard?

MacBook Air
And then there is the matter a certain glass trackpad and of the brick....
More from Greg Keizer - Apple slates notebook event next Tuesday