Apple has upset photographers with a move to abandon development of Aperture and iPhoto in favour of migrating users to the Photos for OS X app when it ships next year.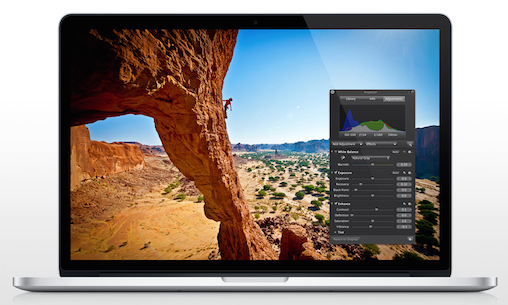 Photos for OS X
"With the introduction of the new Photos app and iCloud Photo Library, enabling you to safely store all of your photos in iCloud and access them from anywhere, there will be no new development of Aperture. When Photos for OS X ships next year, users will be able to migrate their existing Aperture libraries to Photos for OS X," the company told Macworld.
Announced at WWDC 2014, Photos for OS X offers built-in iCloud sharing and editing features that appear to work in a similar way to those of the Photos app that's built inside iOS 8. The problem with the app is a seeming lack of advanced image editing options, making the solution a poor replacement for some users -- at least, so it seems.
Apple has promised to manage the migration process between Aperture/iPhoto and its new app. As part of the migration it will update Aperture to run on OS X Yosemite when the new OS ships -- this means Aperture users will have at least 18-months in which they can continue to use the software.
It does seem likely Apple will repeat the iterative process it transacted when it migrated Final Cut users to FCPX, which attracted so much criticism when it shipped. Users who complained of missing features were slowly pacified as these were reintroduced in subsequent updates.
A new platform?
Ars Technica mentions that when an Apple rep was asked about what "Aperture-like" features users could expect from Photos for X, the publication was told to expect things like image search, pro editing and effects and third party extensibility.
This suggests Apple will eventually put some key pro features into its app -- good news for iPhoto users who may end up with a more powerful solution.
Adobe's response has been to promise to increase investment in Lightroom development. "We are committed to helping interested iPhoto and Aperture customers migrate to our rich solution across desktop, device and web workflows," the company says.
Reactions
The promise of Yosemite support along with hints of future features within Photos for X hasn't been enough to please every Aperture user.
"This is really horrible news. The way Apple has treated the Pro market is disheartening. I have built my business (plug ins, training, etc..) around Aperture and Apple is simply abandoning us," wrote Mac Carlos on Apple Support Communities.
Some Aperture users seem positive about the news:
"Everything could be based on PhotoKit. It is now for iOS, but that same thing could happen in OS X. That would mean seamless integration between iOS and OS X, and unheard of third party developer access. We saw the new raw processing engine with lens correction and phenomenal noise reduction, for example, in WWDC sessions. All the groundwork is in place for an amazing experience," writes Aperture Expert.
We will have to see if Photos for X delivers the features pro users need, but by letting users know change is coming Apple is at least providing a chance to prepare -- though it is unfortunate it has made no public notice warning of its plans on the Aperture sale pages of the App Store. It probably should do so.
Google+? If you use social media and happen to be a Google+ user, why not join AppleHolic's Kool Aid Corner community and join the conversation as we pursue the spirit of the New Model Apple?
Got a story? Drop me a line via Twitter or in comments below and let me know. I'd like it if you chose to follow me on Twitter so I can let you know when fresh items are published here first on Computerworld.