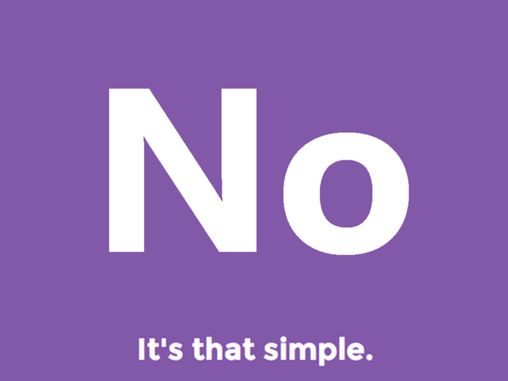 $1.2M. Wait, what? 1.2 MILLION DOLLARS???
Silly-Valley venture funding just jumped the shark. A mobile app that simply lets you say "Yo" to your so-called friends has amassed over a million dollars in angel investment.
Pointless idea or brilliant "context-based messaging" play? You decide -- because, frankly, I'm putting all my money in bubblegum cards.
An app to just say "Yo"? In IT Blogwatch, bloggers just say "No."
Your humble blogwatcher curated these bloggy bits for your entertainment.
William Alden and Sydney Ember fan the flames: [*facepalm* -Ed.]
The app, called Yo, lets people say "Yo" to their friends. ... $1 million has already been staked on its success [by] a group of angel investors led by Moshe Hogeg.

…

"People think it's just an app that says 'Yo.' But it's really not," Mr. Arbel said. "We like to call it context-based messaging." ... The simplicity is the whole point.  MORE
Jordan Crook steals the limelight: [You're fired -Ed.]
It seems so simple. So mindless. ... But Yo is anything but simple.

…

Yo currently has over 50,000 active users. ... Co-founder and CEO Or Arbel managed to secure $1.2 million in funding from a list of unnamed investors.

…

Digital dualism FTW. ... It comes back to context [which is] what makes life fun, and [is] what makes Yo more interesting than the joke it started out as. ... Yo will have dropped out of our collective consciousness by next year. But that's not to say we should write it off. [It's] a signal of a larger trend...perhaps Yo is the beginning of a new era in push notifications.  MORE
"Has the world gone entirely mad? Perhaps," says Matthew Yglesias:
Now we have some real evidence [of] a new tech bubble. ... Totally ridiculous novelty companies attracting seven figure investments.

…

You should probably think of this as a general illustration of the principle that investing in early-stage startups is not really a rational act.  MORE
Yes, but surely there's an actual use-case? Judd Legum makes progress:
Arbel is particularly excited about the prospect of getting a Yo into Starbucks. When your order is ready, Starbucks could send you a Yo. "Shouting your name is old fashioned," he says.

…

During the last tech bubble, in 2000, the Nasdaq...lost nearly 80 percent of its value and "Silicon Valley saw 200,000 jobs evaporate overnight." In the first quarter of 2014 "venture capitalists invested $9.5 billion in 951 U.S. companies," a level not seen since the last bust.  MORE
Meanwhile, Chris Ziegler thinks he's figured out the real point behind this stupid app:
this is all cute and funny until zuck buys yo for $8b in six months.  MORE
Computerworld Blogs Newsletter
Subscribe now to the Blogs Newsletter for a daily summary of the most recent and relevant blog posts at Computerworld.