Apple will not introduce an iWatch or any other wearable device until it offers something that will become as central to everyday experience as the iPod, iPad, iPhone or Mac. Getting this right will demand great software.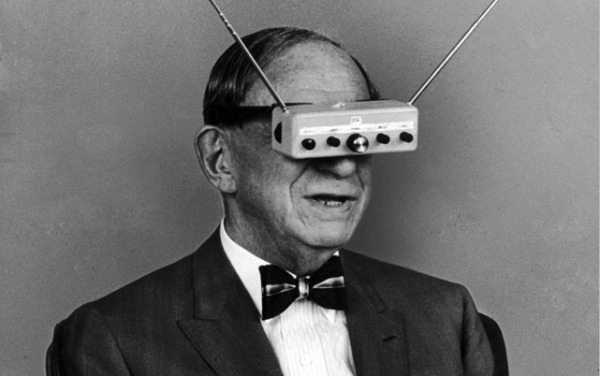 [ABOVE: Image c/o  Fiddlefly blog.]
Big deal
When they ship, critics will slam them, competitors reject them, some pundits scorn them and those in the game for a fast buck will "benchmark" them to introduce cheap alternatives.
However, if Apple gets it right, these things will change everything.
In business, you'll see CIOs recognize the positive impact the things can have on productivity (up 8.5 percent) and job satisfaction (up 3.5 percent). CIOs will struggle to prepare their business for these things. And most employees will use multiple devices, meaning firms will have to cope with up to 30GB of fresh data per employee per week, creating new industries in data analytics.
We will see the evolution of new business models that don't even exist yet. This is already happening in vehicle insurance: mobile devices and big data analysis is already enabling some U.S. companies to figure out how good a driver you are when offering fresh quotes.
This data is valuable. While some platforms will gather it as part of the deal when you agree to use them, Apple promises privacy. Read its recently updated guidelines for Law Enforcement for an illustration. That's going to be an important selling point.
Software matters
Privacy aside, software is critical.
"Success of wearables will not hinge on the hardware alone," said a Forrester analyst, Julie A. Ask. "…Success will hinge on the associated mobile apps and how effective they are in changing behavior through the right data, insights and recommended actions in consumers' mobile moments."
Apple makes operating systems and applications. It understands that putting users first means great software must be combined with great devices. That's a lesson lost on cynical pretenders who think pre-emptive imitation and heavy marketing spell success.
[ABOVE: A rare internal Apple video from way back when featuring Steve Jobs as FDR.]
Setting the game
Apple will play the long game to deliver the right combination. It already is. We know Nike sees it as a partner. We see Apple's recruitment of renowned experts from the medical, fashion and wearables fields. Great so far, but the products will need to have finesse.
"These wearable devices will fail to be effective and people will toss them aside if there isn't a good service layer that goes with them," Ms. Ask told the NY Times. "The devices have to be able to walk a fine line between being invisible enough that you want to wear them all the time, but also being effective enough that you engage with them."
Developing new industry disruptions take time.
That's why analysts and others who say Apple must rush new product to market show their trivial understanding of the industries they're paid to watch. To get the hardware/software combination right is incredibly important: get it wrong and all Apple will achieve is to offer devices destined to join digital watches, Glass and Gear in the abandoned products box.
History will show every wearable device introduced before Apple's eventual release was nothing other than an abject failure when compared to the market volumes Apple will create. I don't believe Apple will ship anything until it gets the hardware/software combination right.
Google+? If you use social media and happen to be a Google+ user, why not join AppleHolic's Kool Aid Corner community and join the conversation as we pursue the spirit of the New Model Apple?
Got a story? Drop me a line via Twitter or in comments below and let me know. I'd like it if you chose to follow me on Twitter so I can let you know when fresh items are published here first on Computerworld.