10 enlightening things you learn as a professional smartphone reviewer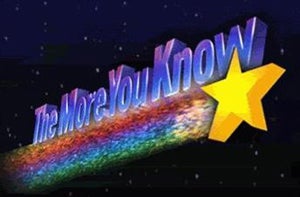 Reviewing smartphones sure can be interesting. In addition to getting to know a lot about the latest mobile technology, you get to know a lot about your craft -- and yourself.
After a busy month reviewing the HTC One (M8) and Galaxy S5, I thought I'd take a moment to reflect on some of the more enlightening lessons I learn every time I publish a new review or editorial. Take careful notes, kids; there'll be a quiz later.
1. If you have an opinion that differs from a reader's perspective, you are clearly "bias" and/or a shill.
Obviously, right? What other explanation could there be?
2. Such conclusions can be reached without actually reading what you wrote.
Duh -- a six-word headline is more than enough.
3. At varying points in your career, you will be clearly "bias" toward and against every company imaginable -- often within a single article.
I was clearly "bias" toward both HTC and Samsung with my recent One-GS5 comparison, for instance. I've even been an "obvious Apple fanboy" on occasion (see also: Lesson #1).
4. Related: Having an opinion is the same thing as having a bias.
As soon as you realize that, everything else makes sense.
5. Smartphone reviews should focus only on the areas that matter to the loudest commenter.
That means it's absurd for you to talk about a phone's physical form and hardware design, because BusterDood16x is "just gonna put a case on it anyway."
6. The fact that you've lived with multiple competing devices is irrelevant in any comparisons you make.
Someone who's read a few blogs about those same phones has just as complete of an impression as you do about what they're like to use and how they all compare.
7. That new phone that hasn't been released yet? Your first-hand impressions of it are, like, totally wrong.
According to the members of the aforementioned Haven't-Yet-Used-It-But-Will-Passionately-Defend-It-From-Any-And-All-Criticism Club.
8. Related: The only reason you write critical things about a mobile device is because you're "jealous" and/or a "hater."
...of, you know, some multibillion dollar manufacturer to which people have developed a disturbingly strong emotional attachment.
9. When all other attempts to dismiss your opinion fail, it's clearly just a "slow news day."
It's the modern-day equivalent of the old playground classic: "Yeah, well...shut up!"
10. The response to criticism of Samsung products today is shockingly reminiscent of the response to criticism of Apple products four years ago.
Funny how things evolve, isn't it?
View Comments
What Readers Like
One of Microsoft's biggest decisions this year will be whom to charge for Windows 10, and how much.
Don't want your home address or other personal info published to the world? This weekend, take an hour...
Google's Android 5.0 release is more than just a pretty makeover. Here are 10 fun features you'll...
Popular Resources
eGuide
Sponsored

Research/Infographic
Sponsored

White Paper

Video/Webcast
Sponsored

Research/Infographic
Sponsored