There are many little-known tricks and tips you can use to improve your experience with Apple's Safari browser. I've selected just six you may not have seen before.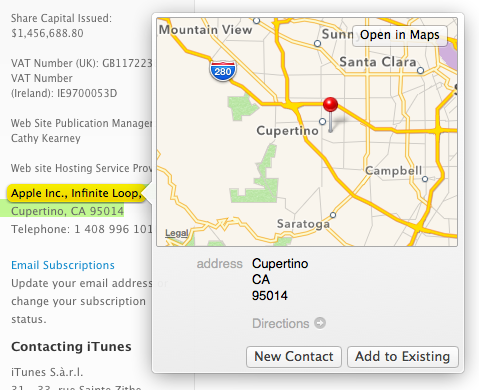 Get Maps fast
Trying to get a map for an address? You don't need to copy and paste the address into the search bar to find a map; all you need do is highlight the address text and right-click, then select "Look Up…" from the menu that appears. You'll get a contextual Maps interface that enables you to do various things, including opening the full version of Maps or getting driving directions right there within Safari.
Downloads tip
When you download files, they show in Safari's downloads lists (View>Show Downloads). Did you know you can drag files directly out of this list to move them from their default location in the Downloads folder or to open them using an app in your Dock?
VoiceOver
Enable and train VoiceOver (System Preferences>Accessibility>VoiceOver) and you gain access to a range of tools that enable you to navigate Safari with your voice. Vo-command-h takes you to the next heading, Vo-Command-I to the next link. There's much more information here.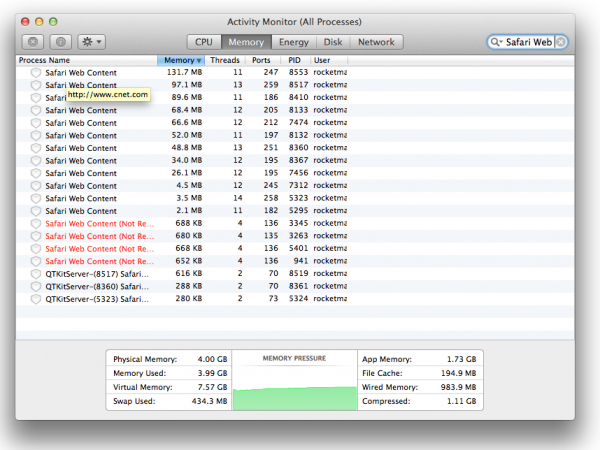 Identify problem pages
The situation: You're surfin' Safari and for no reason your browser performance lags. What's happening?
It's possible a badly constructed Web page is sucking resources, but which one? That's easy:
Launch Activity Monitor (from Utilities) and search for Safari Web Content.
If one of those pages is using up lots of system, resources you'll be able to identify it on the list, but won't see the relevant URL.
Hover your cursor above the listed item and the URL will appear in a tooltip box.
Now, you know which page is causing the problem and you can close it down.
Know your history
If you press and hold the Previous or Next buttons in Safari a menu of all the pages you've visited before or after your current page within the page window appears. Hold down Option while pressing either button and the menu will show URLs rather than page titles.
Tackling Tabs
If you are one of those who has enabled Tabbed browsing in Safari, then you probably already know you can pull a Tab out of the collection to create a new Window. Here are a few other things you can do that you may not know about:
When you type something in the search field, the search results page will replace the current one when you hit Return. To keep the current page press Command-Return to open it in a new Tab (or Shift-Return to open it in a new window).
When browsing with tabs in Safari on a Mac with a Multi-Touch trackpad, pinch in using two fingers to show all tabs.
When working with open tabs, Command-Shift-] toggles forward to the next tab, while Command-Shift-[ toggles backward to the previous tab
I use this one a lot: ⌘ + Z reopens the last closed tab in Safari
I hope this short collection of tips helps you get more from Safari.
Mavericks Tips and Tricks
Google+? If you use social media and happen to be a Google+ user, why not join AppleHolic's Kool Aid Corner community and join the conversation as we pursue the spirit of the New Model Apple?
Got a story? Drop me a line via Twitter or in comments below and let me know. I'd like it if you chose to follow me on Twitter so I can let you know when fresh items are published here first on Computerworld.