Apple's Worldwide Developers Conference (WWDC) begins June 2 in San Francisco; Will the event mark a return to industry leadership?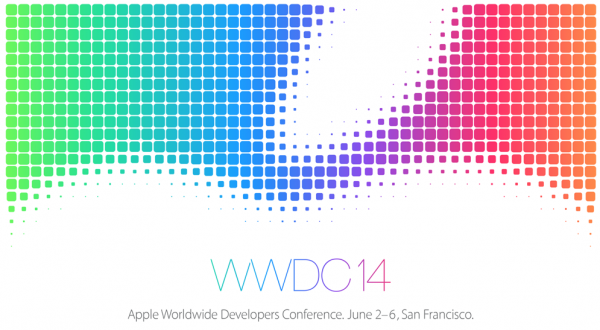 Time to fight back?
In a sense, WWDC has to deliver, partly to fight back against months of twisted narrative across certain sections of the media; partly to regain momentum lost in the face of increasingly imitative competition. You shouldn't expect too much in terms of product, of course: Apple's main focus will be future OS X and iOS improvements and developer-focused business opportunities.
The focus on developers is plain. The press release announcing the show says Apple intends to deliver the latest tools and technologies to enable developers to "continue to create innovative apps." That's the promise, and WWDC will provide the usual access to technical sessions, 1,000 Apple engineers, hands-on labs and the Apple Design Awards.
In a new twist, (missed by a focus on the lottery-style ticket allocation that's also new this year) Apple is beginning to address the imbalance between men and women in tech: This year, the National Center for Women & Information Technology (NCWIT) will help promote scholarships to female engineers and coders. 
Also new will be a "series of get togethers for attendees focused on particular topics with special guest speakers and activities." As in the past, the Monday keynote speech and Apple Design Awards will be live streamed via the WWDC Website.
'Change the world'
In a departure from Apple's customarily laid back stance to the WWDC, a note on its site seems fairly evangelical:
"Over the past six years, a massive cultural shift has occurred. It's changed how we interact with one another. Learn new things. Entertain ourselves. Do our work. And live our daily lives. All because of developers and the apps they create. For five days, one thousand Apple engineers and five thousand developers will gather together. And life will be different as a result. Write the code. Change the world."
With a promise like this, it is easy to speculate Apple will introduce what it believes to be exciting innovations in the mobile technology space. There will be much speculation as to what these might be, and wearable tech seems a likely discussion topic, though I'm not yet convinced the inherent technologies for such devices are ready to cross the divide between accessory and essential items.
What else might we see? A little speculation to get the ball rolling:
iBeacons: It seems likely Apple will put a little of the spotlight on what has been taking place with iBeacons. We know that public-facing bodies are adopting the technology in innovative new ways, Apple may discuss some of these as it attempts to explain the business opportunity.
Payments: Given the potential focus on iBeacons, it also seems possible Apple will discuss any plans it might have to implement payment technologies across its platforms.
iPhone in Car: Apple's decision to introduce iPhone in Car will enable new interaction between its hardware and third-party devices. With an eye to home automation, might Apple introduce new developer SDK's that could be used to link its iOS/OS X systems?
Apple TV: No longer a hobby and driven by a powerful processor, when will Apple reveal an Apple TV SDK?
Apple hasn't announced what sessions it plans (it says "it can't wait"), but the current sessions page hints at enhancements to iCloud, Passbook and imaging technology.
Whatever actually transpires, Apple's partners, fans and competitors will definitely be looking to WWDC 2014 for inspiration, education and a sense of future intent.
Google+? If you use social media and happen to be a Google+ user, why not join AppleHolic's Kool Aid Corner community and join the conversation as we pursue the spirit of the New Model Apple?
Got a story? Drop me a line via Twitter or in comments below and let me know. I'd like it if you chose to follow me on Twitter so I can let you know when fresh items are published here first on Computerworld.