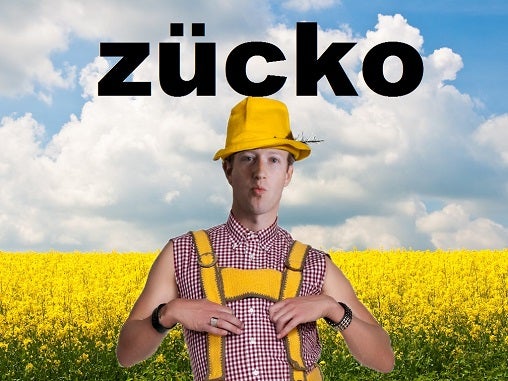 Good designers make all the difference.
After a year of hard work, Facebook (NASDAQ:FB) has just deployed changes to the desktop version of "news feed." Bloggers -- on the whole -- seem pleased with the changes. No problems, everything is great. Still, the "new look" has many bloggers scratching their heads, unsure of what has changed exactly.
Never fear, there is an explanation for the malaise soaked déjà vu, and it is this: Facebook's new design -- now looks like Facebook -- before Facebook's last new design.
In IT Blogwatch, bloggers want to keep things the way they are.
Filling in for our humble blogwatcher Richi Jennings, is a humbler Stephen Glasskeys.
Sharon Gaudin is like, really into design:
If you, like a lot of people, didn't like Facebook's News Feed redesign last year, you're in luck.

...

The social network is trying to change what you don't like -- with another redesign.  MORE
Jennifer Van Grove must be Austrian too:
After a year of waiting, you're finally getting a new News Feed...except that it's not at all like the one you were originally promised.

...

Thursday, Facebook started rolling out an "updated" look to the desktop version of News Feed. The changes, announced with little fanfare...amount to larger pictures and new fonts...a distinct about-face from the bigger, bolder News Feed that [Facebook] unveiled with pomp and circumstance last year.   MORE
Mike Isaac dressed in a beard, elaborates:
In essence, [the old design] was a flop.

...

Many of those problems involved navigational issues in the left-hand column, which in the old redesign was completely overhauled to display different subsections of your Facebook page.

...

All of those changes are gone. ... Instead, you'll see larger photos and some updated design...[on]...buttons and links to other parts of your Facebook page.  MORE
And Kristin Burnham knows what she wants better than anyone:
Facebook announced minor changes to the news feed, but I was hoping for much more.

...

Facebook tweaked its algorithm...to perfect how it shows you content. The result: Users are consistently annoyed that Facebook thinks it knows your interests better than you do. More filtering options would help us perfect our own news feed, improve satisfaction, and...help [Facebook] better target ads.  MORE
Lesson learned, Ellis Hamburger dreams about design:
Facebook's dreams about turning your News Feed into a newspaper of RSS-like feeds are officially over.

...

While News Feed doesn't look as "new" as last year's redesign tests looked, Facebook seems to have learned a key lesson: mobile and desktop are not equal.  MORE
Meanwhile, the more things change, the more they stay the same for Ingrid Lunden:
[None of the design changes] affect advertising...or how Facebook surfaces content to people: in other words, if you are a marketer on the social network, you don't change anything.   MORE
Computerworld Blogs Newsletter
Subscribe now to the Blogs Newsletter for a daily summary of the most recent and relevant blog posts at Computerworld.