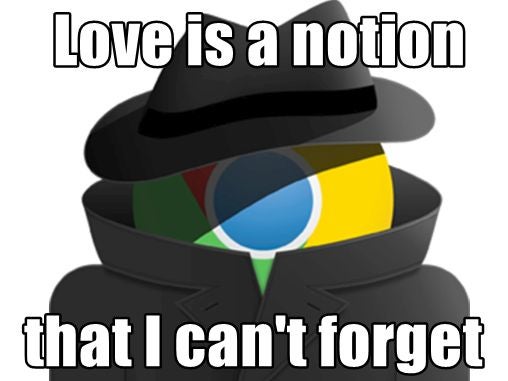 We don't know why we love Google like we do...
...after all these changes that it puts us through. Yes, the huge advertising broker we hate to love (NASDAQ:GOOG) is throwing the switch on a new and controversial Gmail feature. Now Google+ users will be able to email each other, without knowing each other's email addresses.
Of course, there's an opt-out, and even a 'report spam' button. But some worry that these protections don't go far enough.
In IT Blogwatch, bloggers steal your money and your cigarettes. [You're fired -Ed.]
Your.humble.blogwatcher@richij.com curated these bloggy bits for your entertainment.
Sarah Perez hasn't seen hide nor hair of you yet:
[This] change to Gmail...will further bake in Google+ to its webmail product. ... You'll now be able to directly email your Google+ contacts...even if you don't know their email address.

...

[But] anyone on Google+ will be able to email you as well, thanks to this new option. ... Because of the privacy implications...Google has at least put controls in place that allow you to specify who can send you emails. ... Your email address isn't visible to a Google+ connection until you send that person an email, nor is their email visible to you, unless they send you an email.  MORE
I wanna know. Won't you tell me? Am I in love to stay? Let's ask Google's David Nachum:
Have you ever started typing an email to someone only to realize halfway through the draft that you haven't actually exchanged email addresses? [Now] Gmail will suggest your Google+ connections as recipients when you are composing.

...

This feature is rolling out over the next couple of days. ... You'll get an email with information and a link to the setting when the feature is available.  MORE
Google Apps user? Matt Rosoff washes us down, cleanses our souls, and puts our feet on the ground:
The feature will be turned off by default for...business accounts. The split shows how Google remains relatively conservative with its paying Gmail customers.

...

[So they] won't see any of this integration unless their domain administrator has taken pains to turn it on. ... Unless you're one of the rare businesses using Google+, random users won't be able to contact your work Gmail account this way. ... This would [also] prevent...a rogue user from using a business account to send out spam or solicitations to a bunch of random Google+ users.  MORE
Joshua Topolsky doesn't know why Google treated us so bad:
Let's be clear: if you launch a new feature where everyone gets access to your inbox, you need to make it OPT IN, not OPT OUT.  MORE
Look at all those things that Frank X. Shaw could have had:
coin a hashtag. how about

#gohomegoogleplusYoureDrunk.  MORE
Computerworld Blogs Newsletter
Subscribe now to the Blogs Newsletter for a daily summary of the most recent and relevant blog posts at Computerworld.