Apple seems set to close 2013 with a flourish, with two big moments set to take place this side of Christmas: the introduction of the Mac Pro and official announcement that the iPhone has come to China Mobile.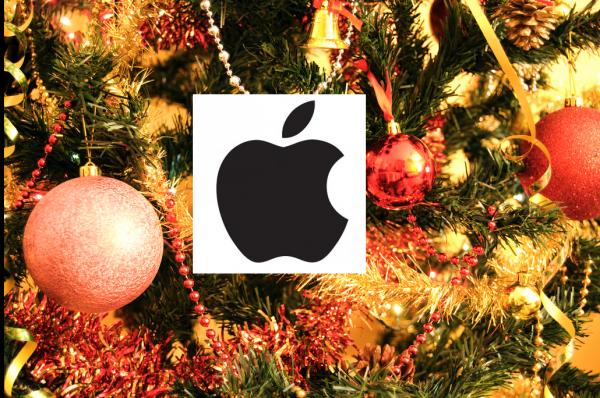 The Mac Pro
A pro user's dream, the Mac Pro is now expected to hit the store on December 16, or thereabouts, according to leaked information from a German retailer who is alleged to have begun taking orders promising December 16 as the available date.
Conrad Electronicx is offering two models of the Mac for presale while promising the product itself will ship December 16. Apple has previously confirmed "December" for introduction of the new Macs. It is thought the company has a couple of surprise up its sleeve (in the shape of unannounced features or peripherals) when these systems do appear.
The Conrad Electronics claims follow hot on the heels from similar claims on the part of French Website, MacGeneration, which claimed a December 18 window for the release. December 16 is a Monday.
The new pro Macs have been a long time coming and will likely scoop up many sales within Apple's pro markets. This is confirmed in the latest Parks Associates surveey which shows these, conjunction with the other recently upgraded Macs, are now the most popular desktop brands, supplanting Dell on Christmas wish lists.
"Apple topped the list of intended brands for desktop purchases for the first time this year," said Parks Associates' Director of Consumer Analytics John Barrett. "In 2011 and 2012, Dell was the top desktop brand, but Apple has displaced it, making Apple now the most popular brand across even more key CE categories."
Apple is also in the top spot for intended tablet and TV streaming purchases, Parks Associates said.
It's too early to tell if the popularity of Apple's new Macs will breathe new life into PC sales, though the company stands to profit from the other side of industry change as it also sells the world's most popular tablet.
iPhone for China Mobile
The other big piece of news comes in a Wall Street Journal report confirming Apple and China Mobile have finally reached agreement to offer iPhones on the world's biggest mobile carrier.
This is going to be introduced in conjunction with 4G services on the carrier, meaning Apple's iPhone will be available to up to 700 million Chinese. Estimates vary here: the country suffers huge economic disparity, but iPhones are already popular on the network, which supports in the region of 40 million grey market iPhones already.
The indicators I've picked up from various analyses this morning is that Apple can expect to sell as many as 70 million iPhones via China Mobile across the next two years. Mizuho Securities analyst Marvin Lo told the WSJ that around 10 percent of China Mobile subscribers will be potential iPhone purchasers.
"Research firm Trefis said China Mobile may sell about 1.5 million iPhones per month, racking up almost 20 million additional iPhone activations in 2014. An additional 20 million iPhones would represent a 17% increase from Apple's unit sales of handsets in the fiscal year that ended Sept. 28," the WSJ report claims.
The move's no magic bullet, of course, but in conjunction with Apple's recently refreshed product range the signs are good that the company will seize a goodly chunk of the global smartphone market in the current quarter.
The caveat here is that Apple's pretty much reached deals with every mobile carrier at this point, meaning its game must now change from widening distribiution to achieve sales to one in which it makes a big bid to convert as many customers as it can on an individual basis.
Google+? If you're one of those who likes to use social media and also happen to be a Google+ user, why not join AppleHolic's Kool Aid Corner community and join the conversation as we pursue the spirit of the New Model Apple?
Got a story? Drop me a line via Twitter or in comments below and let me know. I'd like it if you chose to follow me on Twitter so I can let you know when these items are published here first on Computerworld.