Apple [AAPL] may be up against the lip servants of "choice" gathered around the "innovation" of different display sizes, but in truth its Android competitor is fragmented and costly to develop for, according to the BBC.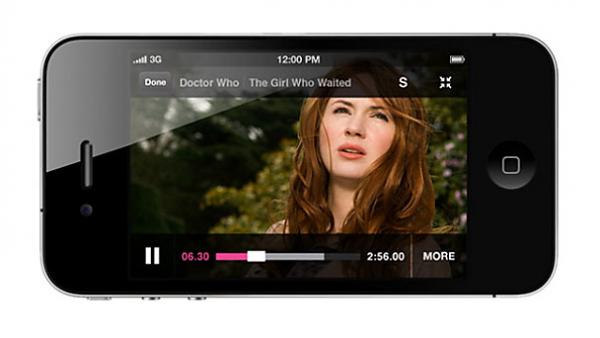 Costly, complex, fragmented
The BBC Trust today responded to a complaint the broadcaster favored iOS devices when it comes to adding features to its catch-up on demand iPlayer service for Android phones. This complaint was rejected because the Trust found "no evidence" to suggest iOS had been "unfairly favored."
Instead of pro-Apple favouritism, the Trust found a series of quite logical reasons why Android lagged iOS when new features were added to iPlayer, mostly surrounding the "complexity and expense" of developing for Android.
The company also noted a couple of other logical reasons why developers dealing with limited time and budget would opt for Apple's mobile OS:
Why have a party if no one comes?
"The fact that overall engagement levels on Android devices are lower than on iOS," was cited as one of the justifications for the lack of feature parity.
You have to admit this makes sense -- budgets are limited and if a company is going to spend a bunch of cash on creating something it seems a far better decision to focus on the group of users most likely to employ the solution that is being made. Put simply, iOS users are a more logical target market for iPlayer.
The BBC also notes how deeply fragmented the Android platform is:
"It noted that developing for Android was different from developing for iOS; while iOS provides a relatively homogenous environment, Android is fragmented with almost 4000 devices from around 600 manufacturers," the report said.
"[The BBC] discussed the ways in which patterns of usage are changing and agreed that the engagement gap between iOS and Android was likely to close over time. But it also accepted that with fewer form factors, a larger install base and a demographic that was more likely, both in percentage terms and absolute numbers, to use BBC on-demand services, it was reasonable, on the basis of both reach and value for money, to direct resources to the iOS platform at that time."
It gets better (for Apple fans) as the BBC also believes that "developing for Android brought greater complexity and expense."
Android development continues
That's not to say the BBC isn't committed to delivering its catch-up TV services to those Android users who actually do access content using their devices. The BBC Trust says it will monitor development to ensure attempts at feature parity continue.
The BBC recently improved the Android version to offer a better users experience on 10-inch tablets, while it issued a bug-fix update for iOS earlier this month. iPlayer for both platforms appeared in 2011.
This story is unlikely to appear at the top of Android developer Google's Apple news feed, which is for some reason usually populated by bad news stories concerning its foe -- even when there's popular positive stories around. Given the company is currently facing investigation for prioritizing its own products in search results above those from competitors, it's easy to imagine (though hard to prove) it may be similarly selective when choosing which news stories it presents at the top of its popular feed.
Back to the point of this story, the BBC Trust's decision and the reasons behind it confirm Google has a great deal of work to do if it really wants to make its platform attractive to developers. Or to maintain faith among those of its users who haven't yet been completely converted to its creed.
It underlines the increasing difficulty developers on the Apple-killing platform have when it comes to ensuring their apps offer a consistent user experience across devices.
It seems an ideal bullet point to include alongside any iOS-related announcements that may emerge from Apple in the next few weeks. Though I've no doubt the (paid?) Android champions will willfully ignore these arguments.
Got a story? Drop me a line via Twitter or in comments below and let me know. I'd like it if you chose to follow me on Twitter so I can let you know when these items are published here first on Computerworld.