Western Digital has confirmed a problem in which some Apple Mavericks OS X users may experience what appears to be data loss using external hard drives, similar problems are reportedly affecting LaCie drives. Here's what to do: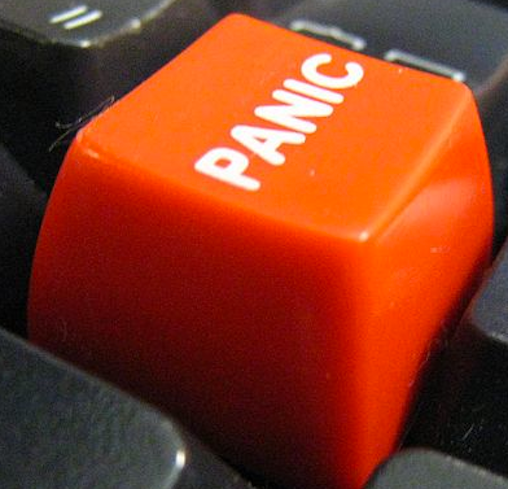 Symptoms -- but don't panic
Western Digital (WD) is warning customers they could experience data loss if they are using WD Drive Manager, WD Raid Manager and/or WD SmartWare applications with its drives on Mavericks Macs. At this time this appears to impact FireWire-connected drives.
Mac users upgrading to Mavericks should uninstall WD drive management applications until it has resolved the issue, or remove them if you have already upgraded.
The email (c/o TUAW) reads (in part):
"Until the issue is understood and the cause identified, WD strongly urges customers to uninstall these software applications before updating to OS X Mavericks (10.9), or delay upgrading. If you have already upgraded to Mavericks, WD recommends that you remove these applications and restart your computer."

"The …applications are not new and have been available from WD for many years… WD has removed these applications from our website as we investigate..."
"If you have already upgraded to Mavericks and are experiencing difficulty in accessing your external hard drive, please do not save anything to the drive, disconnect the drive from your computer, and contact Western Digital Customer Service at http://support.wdc.com/country/ for further assistance," WD warns online.
Don't Panic!
Do not immediately reformat your drive: Your data is very likely still on the drive. In the event you reformat your drive it will be far more challenging to regain the information using data recovery software should the drive manufacturers and Apple fail to deliver a fix. If you can mount your drive, check its capacity using 'Get Info', which should confirm data remains on drive.
Check for software updates: Check for software updates to LaCie or WD (and possibly other maker's) supplied drive software tools. These updates will be distributed via individual manufacturer Websites and/or via Apple. You should also check for firmware updates for your drive.
Try another Mac: If you can arrange to use a non-Mavericks Mac you should be able to check to ensure your data remains available on the drive. In some cases (OK, in most cases, but not everyone will have a spare WD RAID array to achieve this) you should consider backing up your data to another drive.
Use your own Mac: If all else fails you could try to return your Mac to its pre-Mavericks state using the OS X Recovery tools and your Time Machine backup (if you have one), or a cloned version of your pre-Maverick Mac or other such backup (if you have one). If you lack a pre-install backup then please, please backup in future. Once you restore your old OS you should be able to access files on your drive in order to back it up elsewhere before upgrading to Mavericks again.
Wait and see: The important thing is not to panic. WD is clearly looking into the problem that (I suspect) is likely based on the firm failing to audit its applications against Mavericks developer guidelines (WD says its software is "not new")
I anticipate a future manufacturer and/or Apple software patch will address this flaw -- hopefully data will not be corrupted or damaged, unless user's attempt to reformat these drives before a fix is released.
Also read:
Google+? If you're one of those who likes to use social media and also happen to be a Google+ user, why not join AppleHolic's Kool Aid Corner community and join the conversation as we pursue the spirit of the New Model Apple?
Got a story? Drop me a line via Twitter or in comments below and let me know. I'd like it if you chose to follow me on Twitter so I can let you know when these items are published here first on Computerworld.