How good is the Nexus 5 camera? See for yourself
Google's Nexus phones have a lot of good things going for 'em, but camera quality hasn't traditionally been one of their greatest strengths. So does the newly released Nexus 5 do anything to change that?
I'm in the midst of getting to know the Nexus 5 now and have had some interesting results with its camera performance thus far. I'll save my final conclusions for my in-depth review -- coming later this week, after I've had a chance to use the phone for a meaningful amount of time -- but in the meantime, I wanted to let you look at some sample images I've captured so you can see how they look for yourself.
All of the images were taken using either the Nexus 5's default settings or the phone's new HDR+ mode, as noted. No images were edited or manipulated in any way after being captured.
Click on any image to view a larger (and optionally full-resolution) version.
Taken with HDR+ mode. Pretty crisp detail with bold and true-to-life coloring. You can detect a bit of noise in the background when viewing the photo at full resolution, but it's really not bad in this scenario.
Taken without HDR+ mode. I took a similar photo while comparing the Galaxy S4 and HTC One cameras a while back if you want to see how the Nexus 5 stacks up with those devices. If you ask me, it more than holds its own with the One in this type of condition and actually outperforms the GS4.
Another close-up shot without HDR+. Pretty solid.
Well lit and outdoors without HDR+ mode. The image is okay, but we've seen better.
Taken with HDR+ mode. In general, I'm finding that HDR+ mode leads to crisper, more color-balanced, and more detailed photos on the Nexus 5, though it is a little slower to capture photos than the non-HDR+ setting.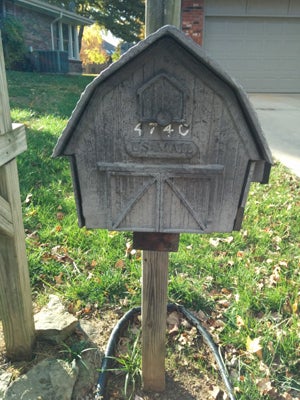 Taken without HDR+ mode. Without HDR+ activated, the phone's images sometimes look a little lackluster and washed out.
A respectable image here without any help from HDR+. Some detectable noise in the sky area when viewed at full resolution, though.
Another decent shot without HDR+.
Macro, no HDR+.
The phone does surprisingly well in low-light conditions. No HDR+ here.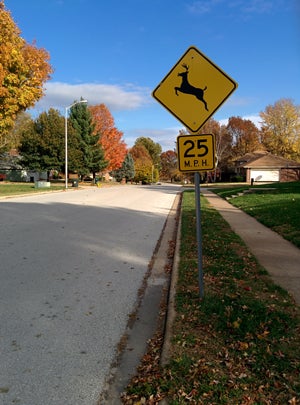 With HDR+, my deer.
Another one with HDR+.
A rare sight to see, depicted without HDR+ involvement.
HDR+ seems to make a big difference in cloud definition, as illustrated in this outdoor shot.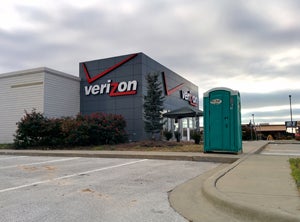 More clouds with HDR+ mode on. (Feel free to interpret any hidden messages the contents of this photo might suggest...)
HDR+. Perfectly fine for sharing or regular-sized printing, though if you look at it in full resolution, you'll see some noticeable noise and quality loss in the trees.
Without HDR+. Look at the lack of clarity in the clouds compared to the photos where HDR+ was used.
Here's a side-by-side comparison of a Nexus 5 photo taken without HDR+, at left (or top), and the same photo taken with HDR+, at right (or bottom). The first image is okay, but the second one really pops. (It's a bit dark, but it was a rather gray day.)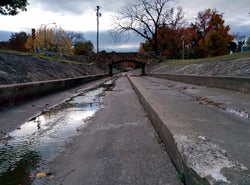 Another side-by-side: without HDR+ on the left (or top) and with HDR+ on the right (or bottom). Note the detail in the clouds and the stone along the sides of the image (you'll have to look at the large versions to see all the differences).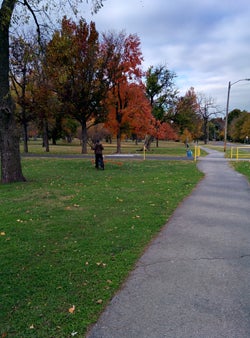 A few more direct comparisons for you. No HDR+ on the left (or top), HDR+ on the right (or bottom).
No HDR+ on the left (or top), HDR+ on the right (or bottom).
No HDR+ on the left (or top), HDR+ on the right (or bottom).
No HDR+ on the left (or top), HDR+ on the right (or bottom).
A clean (har, har) indoor shot without HDR+.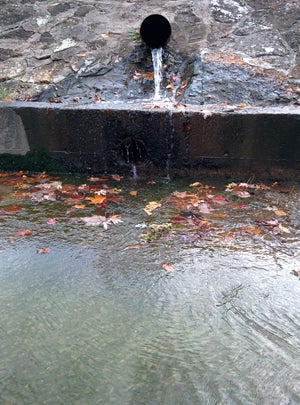 Outdoors with HDR+.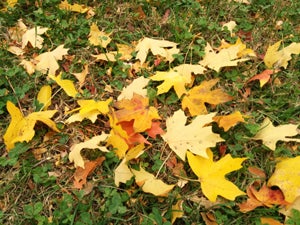 Outdoors without HDR+. Decent, but if you look at the enlarged image, you can see where a level of detail is lost on the leaves.
And one more outdoors without HDR+. Acceptable detail in the foreground but lots o' noise in the back, if you look closely at full resolution (which, to be fair, most people don't).
That's all for now, folks. For some broader thoughts on the Nexus 5, be sure to check out my hands-on impressions -- and stick around for more Nexus 5 and KitKat coverage, including my in-depth review.
I'll be in touch.
UPDATE: Nexus 5 deep-dive review: Does Google's new flagship phone deliver?
Shop Tech Products at Amazon